Yuneec's Typhoon H is a drone that dodges moving objects
Records in 4K, costs $2000, and launches in the first half of 2016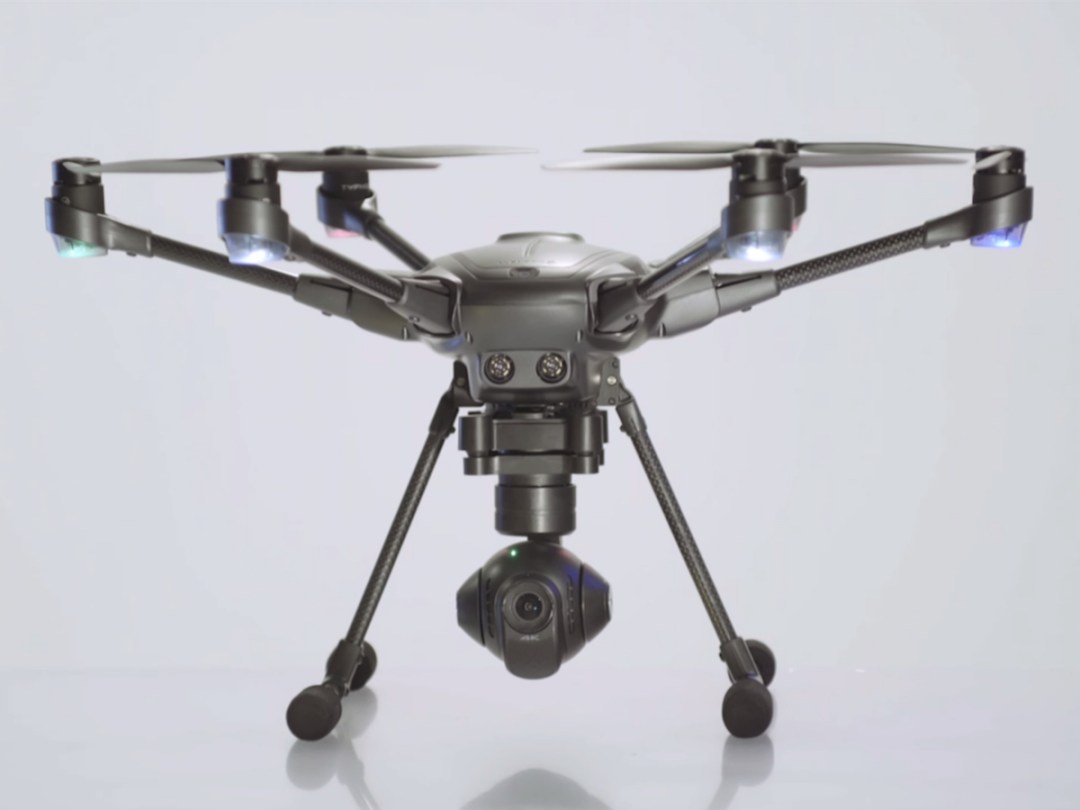 Chinese drone manufacturer Yuneec has been chasing its fellow countrymen DJI for years, never quite managing to topple them. Well, there's going to be no stopping its latest creation, the Typhoon H – quite literally, as it will dodge any obstacle that it finds in its path.
The Typhoon H is a hexacopter equipped with a 4K camera, bendable rotors and retractable landing gear, and will cost US$2000 (about £1350) when it launches later in this half of 2016.
The drone's big selling point, however, is its ability to not only navigate around stationary objects, but also avoid crashing into moving objects as well. The key is Intel's RealSense technology, which allows the drone to monitor these emerging threats and tactically avoid them.
At its CES 2016 conference, Intel showed the drone following a bike rider – it pursued the rider through a model forest, avoiding the trees and following the cyclist as he made 180-degree turns. When one of the fake trees collapsed, the drone slowed down and ably navigated over it.
As the trailer above shows, as well, it has an array of neat camera tricks too. The Typhoon H is one of the smartest UAVs we've seen to date, and at such a keen price point, finally a real challenger in the consumer drone market as well. Your move, DJI.