Yes, the HTC One M9 Plus is actually real, and it's launching on 8 April
One One just wasn't enough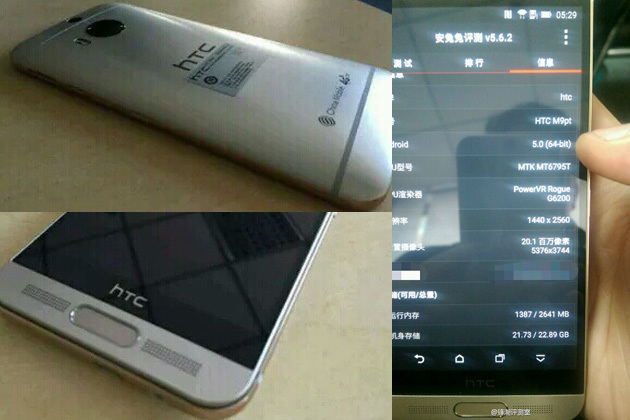 We like the HTC One M9. In fact, we gave it five stars, and the number one spot in our top 10 smartphone list. But that's not enough for HTC, oh no.
Leaked shots above from Chinese site Weibo, and an event invitation from the Taiwanese manufacturer itself, suggest that a One M9 Plus will be unveiled in Beijing on the 8 April.
Adopting the tagline "More than One", HTC teases us with shots of a second, sleek, silver-skinned device, which may well, like the M8, be carrying a dual-lens camera (giving a fitting double-meaning to the moniker) for increased depth in photographs.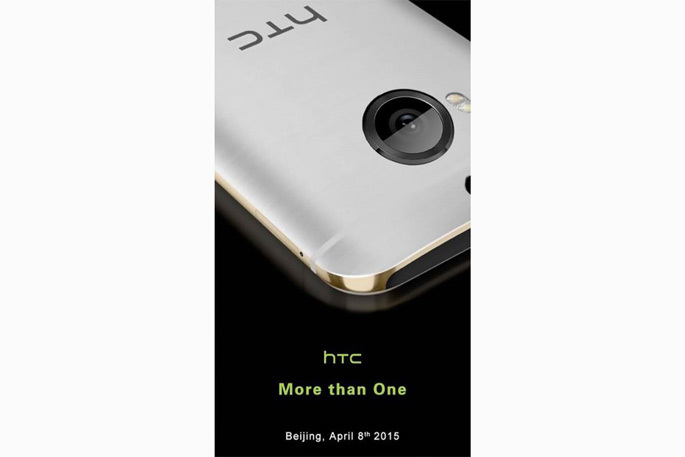 What else do we know about the M9 Plus? Of the information circulating, alongside the dual-lens snapper, there also looks to be a strangely oblong fingerprint reader on the front housing, whilst a screenshot of the specs indicates a 2,560 x 1,440 2K display, a 64-bit octa-core chipset, around 3GB of RAM and an identical 20-megapixel camera to the M9.
Previous leaks have suggested that the striking QHD resolution will be adorned on a 5.2in screen, just larger than the M9's five-incher, but with only a few tantalising leaked shots to go on, its difficult to be conclusive about the styling and physical specs of the M9's bigger brother.
What's certain is that, with the M9 set to be released on March 31st in the UK, HTC isn't pulling any punches, scheduelling the release of the M9 Plus for just over a week later.
But will it come to Europe? A Beijing release suggests Asia might be the prime focus for the new smartphone, and HTC may well wait on its fortunes with the M9 before risking a second model release on a broader scale.
HTC doesn't have the bank balance of Samsung and Apple, so throwing handsets at a wall to see what sticks shouldn't really be an option for it, in our opinion. But with another handset dubbed the E9 leaking earlier today, it seems that HTCs 2015 roster will be just as crowded as ever.
[TechRadar / engadget / phoneArena]