Yamaha Relit LSX-70 is a Bluetooth speaker and a lamp rolled into one
Mood music and mood lighting in one portable, space-saving device
What is this new devilry? Some kind of lantern?
Ish. It's the Yamaha Relit LSX-70, a desktop lamp that's also a Bluetooth speaker. Technology!
Thanks for "enlightening" me
Hey, I make the jokes here, pal. So basically, what you've got here is a 24cm-tall, 1kg cylinder that contains a rechargeable battery, a Bluetooth receiver, two speakers and four adjustable LED lights.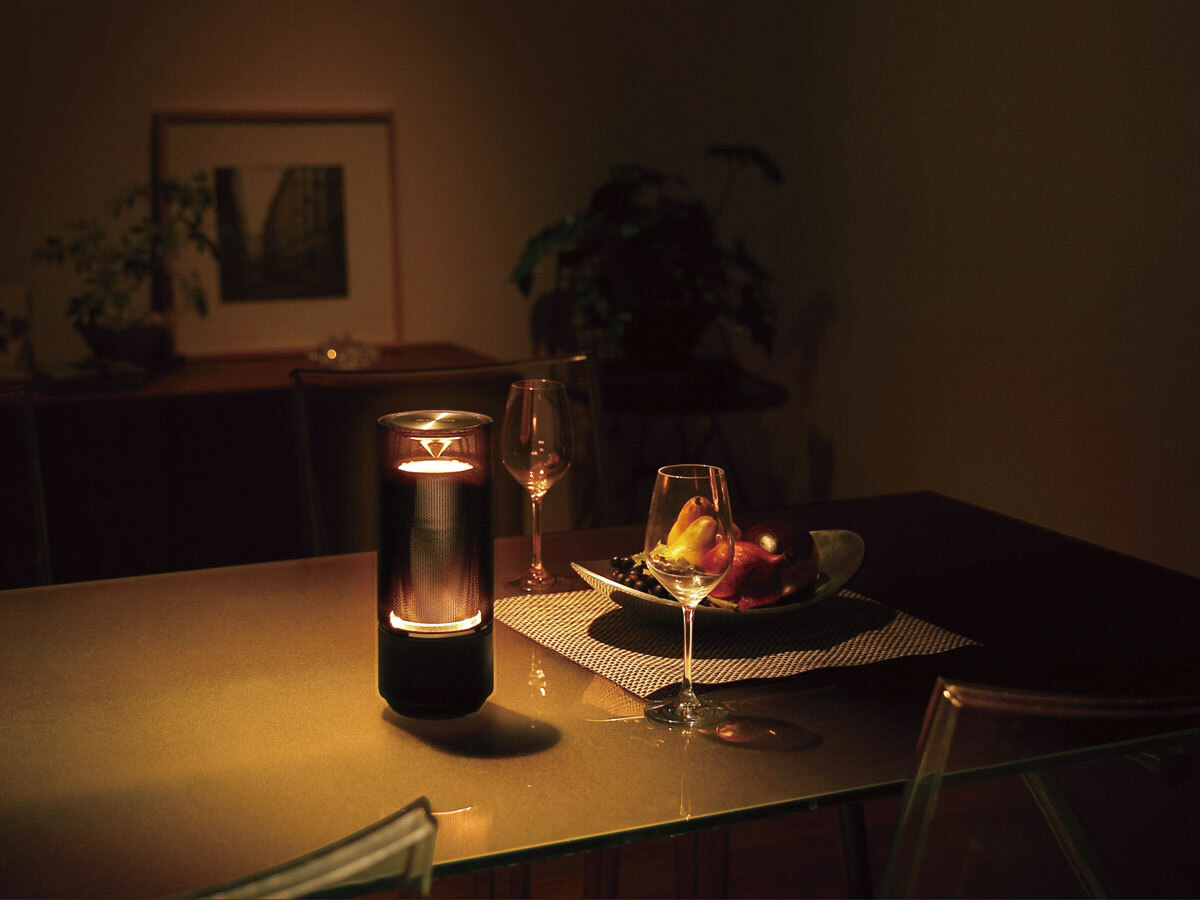 Tell me about the LEDs
Well, the LSX-70 is a smart light, so with an Android or iOS app you have a huge degree of control over its brightness – ten different levels in fact – and can set them to come on or switch off at specific times. You can't change the colours, however, so this isn't a full-on Philips Hue-level deal.
But Philips Hue lights don't play music…
Exactly. The LSX-70 has Bluetooth 2.1, aptX compatibility and two speakers (a tweeter and a woofer) so you can stream your favourite tunes to it while it's tastefully lighting your living room, bedroom or balcony. It's an all-in-one mood creator, basically.
How does it sound?
We haven't heard it personally, so we couldn't say for sure. But it certainly seems impressive enough to the attractive, slightly-but-not-overly-bohemian people in the promo video below – so much so that they seem to have lost the power of normal speech.
You mentioned a battery?
Yes, the battery delivers about eight hours of music playback (assuming the light is turned off) and can be recharged simply by plugging the LSX-70 into the wall.
Anything else I should know?
The Yamaha Relit LSX-70 comes in three synthetic leather finishes (the 'leather' is wrapped around the base): black, champagne gold, and bronze. And the price? Well, all this luxury doesn't come cheap: you're looking at £460 for the speaker when it goes on sale this winter.
READ MORE: More awesome Hot Stuff