Xbox One S – everything you need to know
It's official: the thinner, whiter, 4K-ier Xbox arrives in August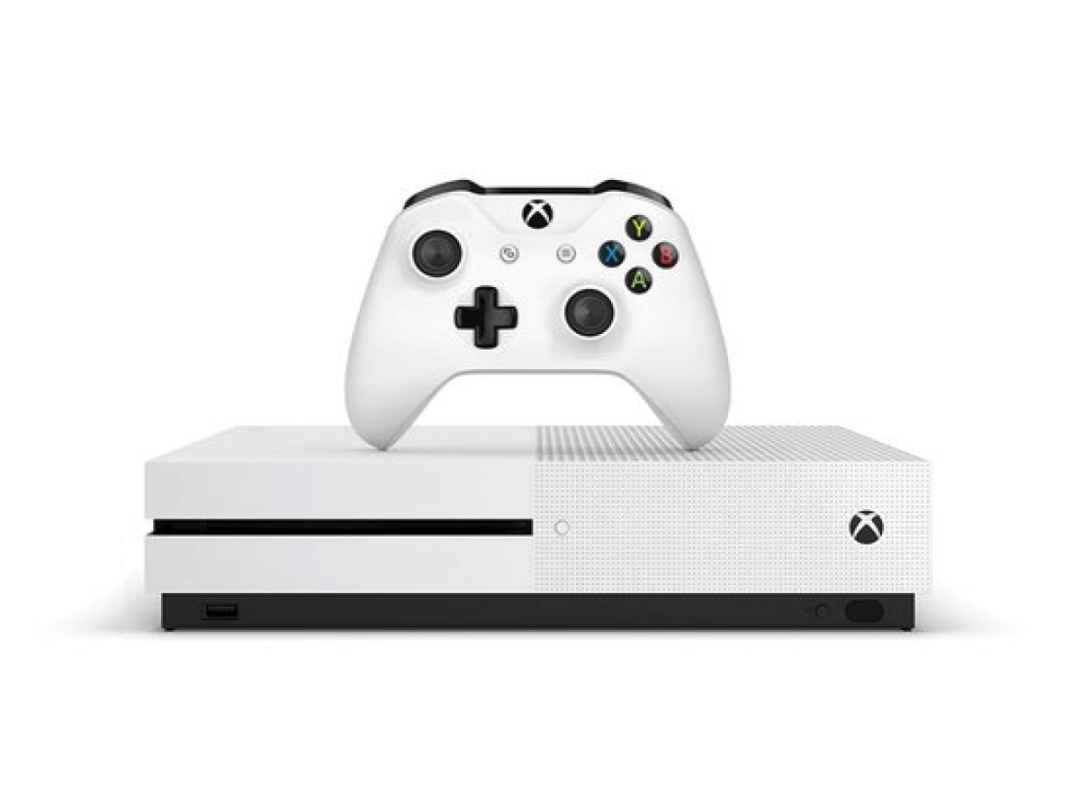 Microsoft's big black box is about to go on a serious crash diet.
The Xbox One S leaked out over the weekend ahead of E3 (thanks, NeoGaf), giving us an early look at Microsoft's first major revision of this latest console generation – and right at the top of Microsoft's press conference it made it official.
Sure, the most noticeable thing is that it's gone white, but this is much more than a fresh colour scheme – we're talking a complete overhaul that'll let the Xbox One use all the pixels on your fancy new 4K TV.
Here's everything Microsoft's white knight is set to bring to the console wars later this year.
BOX OF TRICKS
First off, the console itself. The Xbox One S is 40 per cent smaller than the original machine. That should make it much easier to fit under your telly, and a lot closer to Sony's PS4 in terms of size. Extra good news is that the dreadful, huge external power supply has been consigned to the great tech dustbin – finally, the PSU is integrated. Woop and holla!
That unmistakeable white colour scheme only seems to cover the top of the console; the underside sticks with black. You can keep it laid flat, or stand it up vertically using a stand. We're not yet sure if this is bundled in or an optional extra.
Inside, you can have 'up to' 2TB of disk space, but the entry-level version, which will cost £250, makes do with just 500GB. The console will output 4K video, and even handle high dynamic range (HDR) content too.
According to Polygon, the One S will support the HDR10 "flavour" of HDR – one of two main types, the other being Dolby Vision. At present, HDR10 and Dolby Vision are not cross-compatible, so if your HDR-compliant 4K TV supports only Dolby Vision, you may not be able to view the One S' HDR loveliness. Of course, it's possible that Microsoft is still working on adding Dolby Vision support, but Polygon's report notes that the company only mentioned HDR10 when pressed, so at present it's not looking likely that Dolby Vision will be supported at launch.
OUT OF CONTROL

And it's not just the console itself that gets an update – the controller has been given some tweaks, too.
Simply referred to as "the new Xbox Wireless Controller", the new pad predictably shares the console's white paintjob, gains textured grips, Bluetooth, and increased range. It looks pretty tasty, it has to be said.
PLEASE RELEASE ME
Whether you fancy swapping out your ugly, old One for a new S, or want to join the Xbox bandwagon in the sleekest way possible, you won't have to wait long: the Xbox One S launches in August.
Pre-order the Xbox One S here from Microsoft