Xbox Live Games with Gold March 2020: these are the games you can play for free this month
Batman, Shantae, Castlevania, and Sonic the Hedgehog are yours in March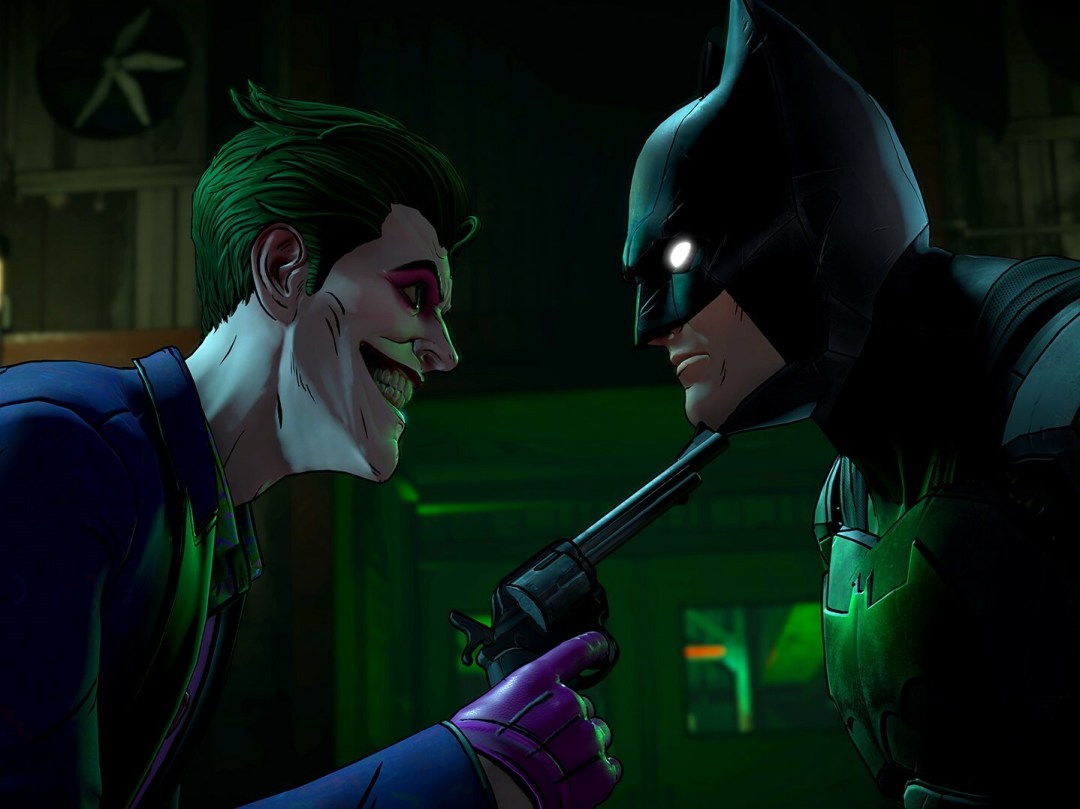 What do Xbox Live Gold and Game Pass Ultimate memberships grant you? Free games. Loads and loads of free games.
Each and every month you'll find a handful of gratis games to download on Xbox One, as well as a couple for Xbox 360 (also available to Xbox One owners through backwards compatibility), and they're yours to keep so long as you keep paying for the subscription. However, there is one catch to the Games with Gold promotion: they're only available to download for a few weeks apiece, and then you won't find them free again.
Luckily, we've got you covered: these are the free Xbox Live Games with Gold games that are available in March 2020, across both consoles, and we'll keep this space updated with each month's new picks. And if you still haven't snagged February's free games, then you'll find those listed at the bottom. Get a move on, yeah?
On Xbox Live Games with Gold in February 2020
Batman: The Enemy Within (XB1)
You'll get the entire second season of Telltale Games' Batman series, following availability of the first season in Jan/Feb. Like The Walking Dead and other Telltale titles, this story-driven experience tasks you with choosing dialogue options and making tough choices – now as the Dark Knight himself. It's free throughout March.
Shantae: Half-Genie Hero (XB1)
On 16 March, you'll also be able to add Shantae: Half-Genie Hero to your library. This old-school side-scrolling platform game stars a badass belly dancer who whips her hair as a weapon, and is the latest in a series of cult favourites. You'll have until 15 April to snag this one.
Castlevania: Lords of Shadow 2 (360)
The first Castlevania: Lords of Shadow did a pretty good job of translating the classic adventure series into the 3D space, but Lords of Shadow 2 wasn't quite as strong. It's a bit God of War-esque, just not quite up to that level of quality. Grab this between 1-15 March.
Sonic Generations (360)
Sonic Generations put a unique, uh, spin on the series formula by letting you play as both classic and modern Sonic in the same levels – played from the side on the former and behind-the-back with the latter. The result is one of the better Sonic games of the last generation, and you get it on the back end of the month from 16 March on.
Still available in February 2020
It's not March yet… at least not as of this writing. If the calendar page hasn't dropped yet, then be sure to grab these free games before February ends.
TT Isle Of Man (XB1)
Available to download for free throughout the month of February, TT Isle of Man is one for the hardcore bikers. This racer faithfully recreates all 37.73 miles and 264 bends that make up the famous Snaefell Mountain Course, with realistic gameplay approved by genuine TT riders.
Call of Cthulhu (XB1)
If sinister Lovecraftian horror is your bag, Call of Cthulhu scratches the itch and then some. The official video game adaptation of the renowned pen and paper RPG will be available to download from February 16 to March 15.
Star Wars Battlefront (XB1/360)
While it might have lacked the content and depth of its multiplayer shooter peers, and there was no single-player camapaign to sink your teeth into, the long-awaited return of Star Wars Battlefront both looked and sounded the part, and is worth revisiting if you're not feeling Star Wars'd out after Jedi: Fallen Order and The Rise of Skywalker quite yet. Grab it from February 16 to February 29.