The Windows 10 phone preview is now available, but only for a few Lumias
If you have the right phone, you can try Microsoft's next OS months before its release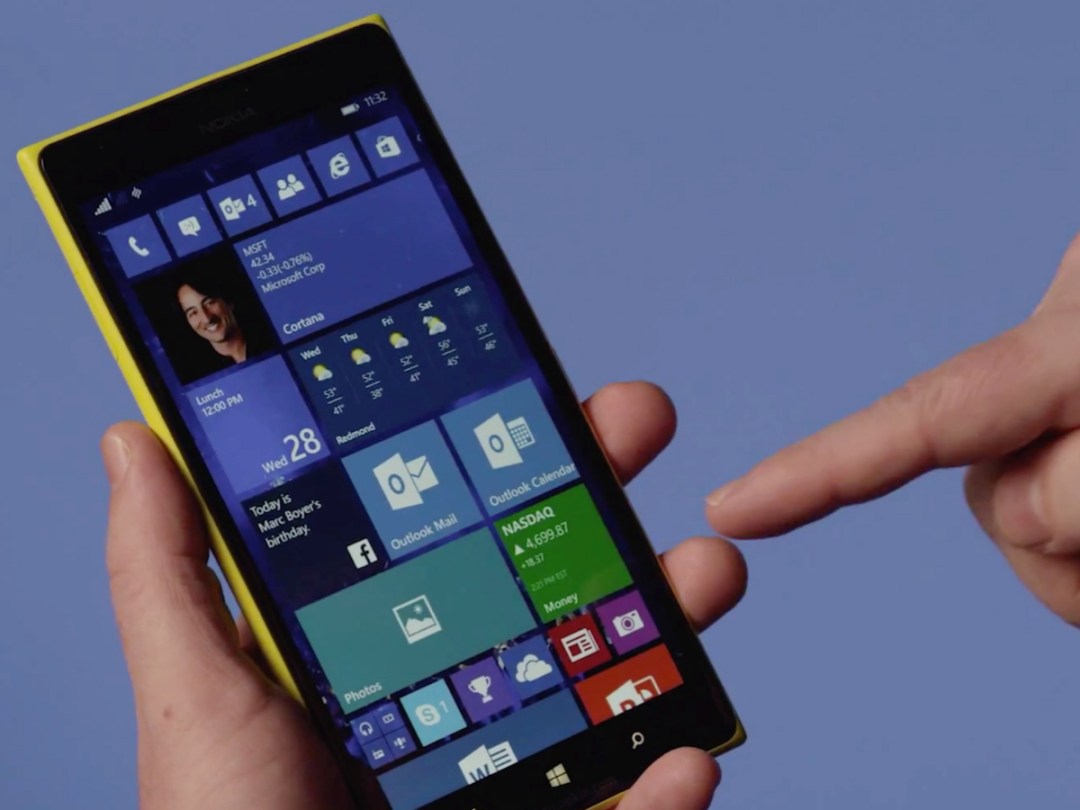 Anxious to see what Microsoft's been cooking up on the smartphone side of Windows 10? Now you can give the upcoming OS a shot via the updated Windows 10 Technical Preview.
It's free to sign up, of course, and there's no limit on registrations – so if you're not already signed up to try out Windows 10 on your PC or tablet, you can join the Windows Insider Program today, download the phone app that facilities the upgrade process, and get started.
However, the initial list of supported phones is pretty slim. The Technical Preview only works on the Lumia 630, Lumia 635, Lumia 636, Lumia 638, Lumia 730, and Lumia 830, and only if each has 8GB storage and had Windows 8.1 preinstalled upon purchase.
Where are the flagships, like the Lumia 930 or Lumia 1520? Currently still missing in action, which Microsoft says is due to the way those phones were partitioned for the OS out of the box. They're working on a feature called "partition stitching" that will address the issue, but for now, only these select phones are ready to take the Windows 10 preview.
Additional handsets will surely be added to the list in the coming months, although note that Microsoft has made it clear that not every Windows Phone 8.1 Lumia device will receive a Windows 10 upgrade, and that some may not receive the full suite of updated features – a frustrating clarification of what was originally said.
With the Windows 10 preview installed, you'll be able to dig into new features like additional Quick Actions in Action Center, interactive notifications, and full background images for the Start screen. However, this build also lacks some features – like the new universal Office apps – while others are limited, such as Cortana.
As on PC, it's not advised that you install the Windows 10 update unless you're comfortable with unfinished code, and you're willing to overcome occasional issues. Ideally, it's best not to install it on your primary device. But if you do and it becomes too much hassle, you can roll back to Windows 8.1 at any point.
[Source: Blogging Windows via The Verge]
READ MORE: 9 ways Windows 10 shakes up Microsoft's smartphone experience