TYLT takes its pulse-tracking Pebble Time smartstrap to Kickstarter
VÜ Pulse case attachment adds wireless charging too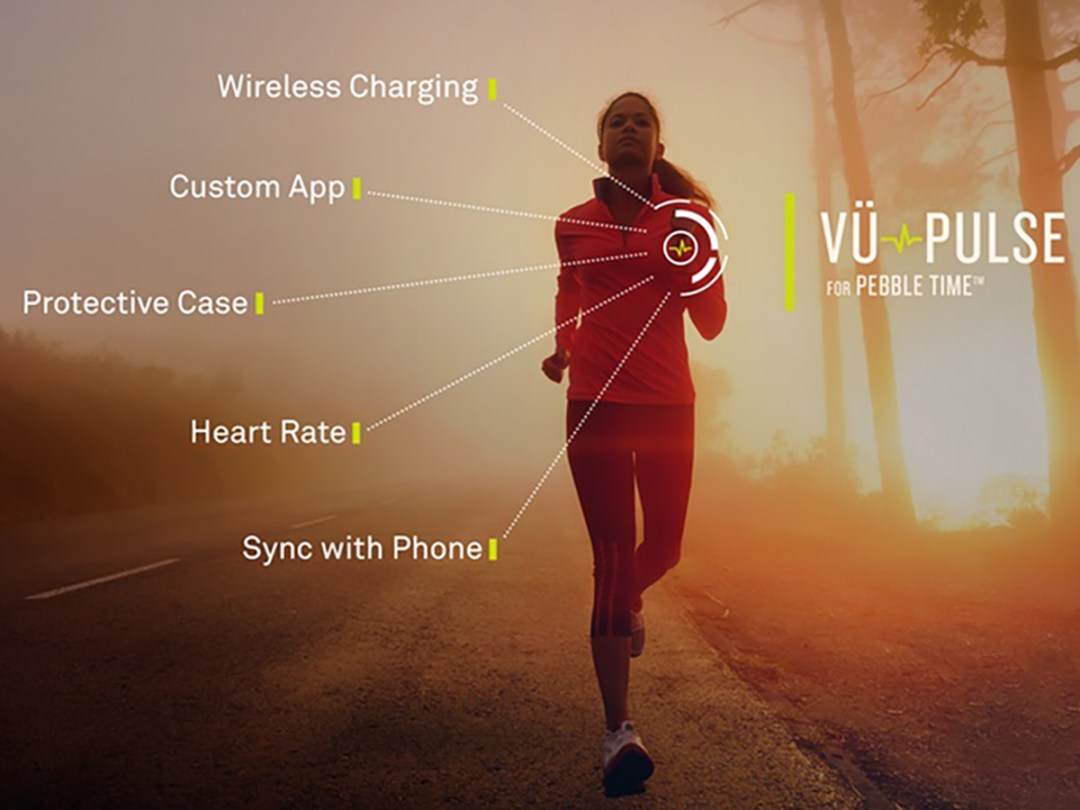 The Pebble Time is a pretty well-rounded smartwatch, but TYLT reckons it can make it better – the accessory maker just launched a Kickstarter campaign to add heart rate tracking and wireless charging to Pebble's latest.
The TYLT VÜ Pulse would be the first smartstrap to actually use Pebble's accessory contacts, which were supposed to let third party companies add features like GPS and NFC or extended battery life. It adds an optical heart rate sensor and QI wireless charging to the watch, and doubles as a protective case to keep it safe from scratches.
The heart rate sensor won't be as accurate as a dedicated fitness tracker; it only measures your pulse once every ten seconds in active mode. The battery-saving passive mode drops this down to once every thirty minutes.
There's no word on what it will actually do to your total battery life, but seeing as the Pebble Time lasts up to seven days between charges already, you're definitely not going to be caught short.
It uses the vibration motor to let you know when you've reached the heartrate maximum, so you know when to start your cooldown.
The strap works with Pebble's own recently launched Health app, which already counted steps with the watch's accelerometer. TYLT is also working on a dedicated companion app, which can export data to Apple Health and Google Fit.
TYLT is planning to launch the Pulse in the summer, with early bird backers able to get their hands on one for US$39. There's even a beta program if you want to get yours a few months ahead of everyone else.
With a whopping US$47,000 raised in a single day, it's looking likely TYLT is going to smash its US$100,000 goal long before Kickstarter's 30-day campaign is up.