Toyota and Hyundai jointly win What Car?/Stuff Technology Award
Hydrogen fuel cell tech is here - and we're already mightily impressed with it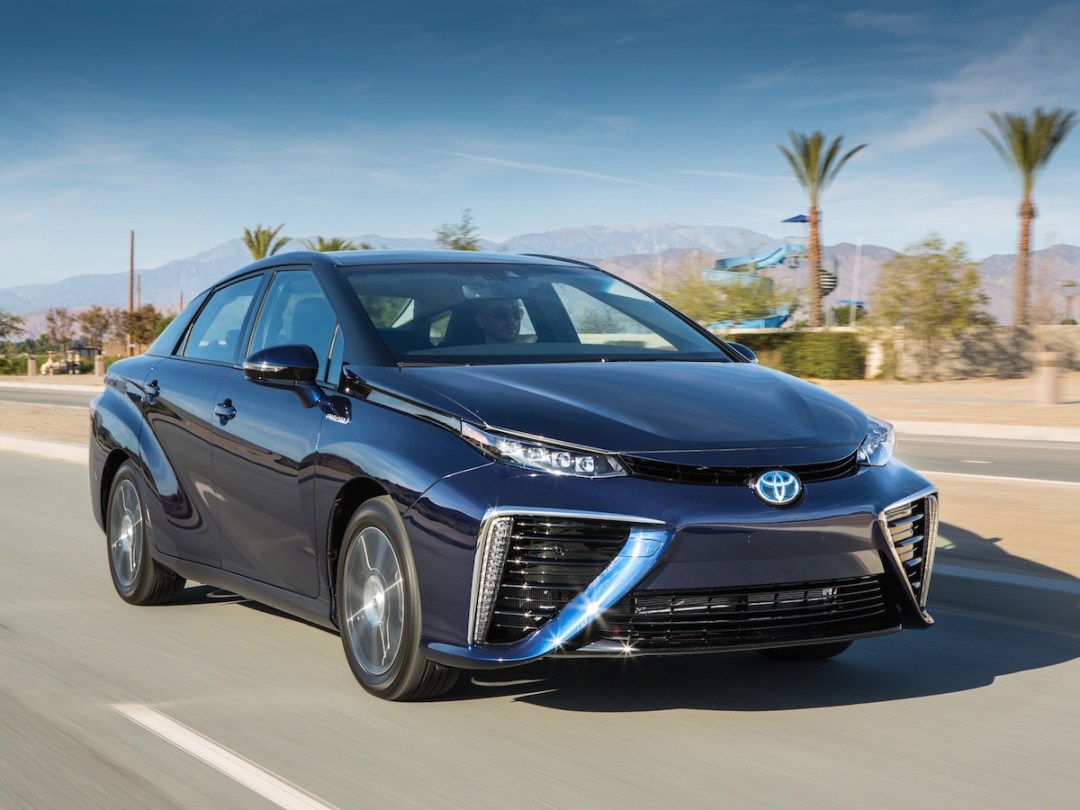 Autonomous driving! Electric vehicles! App-controlled in-car set-ups!
There's never been a better time to be a techie motorhead, with exciting new developments announced on a seemingly daily basis. 
The team at our sister title What Car? know that all too well, which is why they added a new Technology Award into their famed Car of the Year Awards – then asked for our help in judging it.
We were only too happy to help; the only thing we love as much as a techie gadget here at Stuff is a fast car. And, after locking the two teams together in a room for a heated debate, we came up with a winner. 
And the winner is…
Or rather two of them, because our unanimous verdict was to award the title to Toyota and Hyundai jointly for their work developing hydrogen fuel cell tech.
The Hyundai ix35 Fuel Cell was narrowly the first to go on sale, for £53,105, although most examples will be leased by business users rather than bought. The Toyota Mirai, which followed soon after, is the technologically more advanced of the two (and the more expensive, at £66,000), but given it was the hydrogen fuel cell technology itself that caught the judges' eyes rather than the individual vehicles, it seemed unreasonable to pick one over the other.
For many, hydrogen fuel cell tech holds the key to the future of sustainable motoring, due to the fact that the only emissions from it are small amounts of water. OK, so recharging infrastructure is somewhat lacking at the moment – alright, it's almost non-existent – but that won't change without forward-thinking pioneers pushing the tech at an early stage.
Hyundai and Toyota are doing that here – and for that we applaud them.