Tony Stark designed this official Iron Man-themed Xbox One
At least, that's what Microsoft claims - in any case, it's brilliant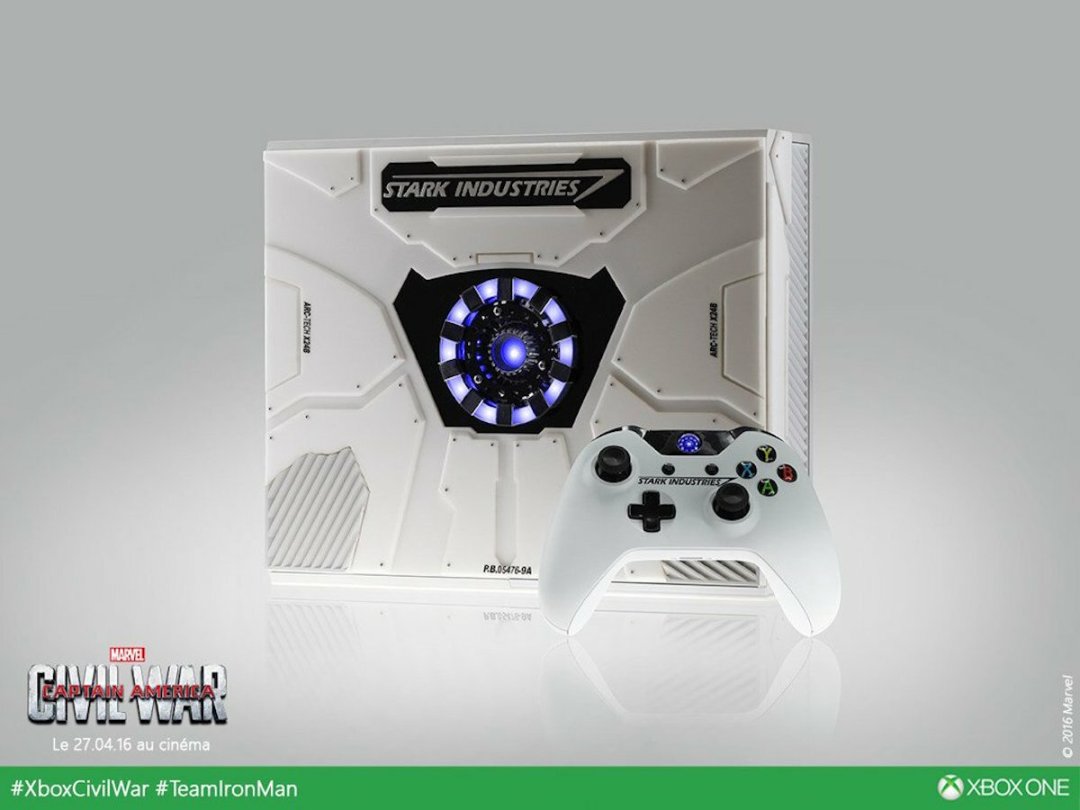 Captain America: Civil War is out now in the UK and other parts of the world, and the film is being praised as Marvel's best yet – and if you're on Team Iron Man, you might get a kick out of this new Xbox One.
It's an Iron Man-themed console, only unlike most tributes featuring the character, it's not emblazoned in red and gold. Instead, it's mostly an understated white, with a black Stark Industries logo all over the console hardware.
Oh, and there's the small matter of that light-up Arc Reactor, the same that Tony Stark (Iron Man) has resting in his chest cavity in the comic book and film franchise. You'll also find a smaller Arc Reactor icon replacing the home button on the included gamepad.
Stark himself reportedly designed it, although that might be tough given that he's a fictional character. Also, he's probably a bit busy saving the world, inventing significantly more useful tech, and being ultra-suave in any kind of suit. Then again, maybe he moonlights as a console modder. Anything is possible!
All told, it's a pretty spectacular piece of work, and it's an official Microsoft creation. Unfortunately, it's not one you can buy: Xbox France is giving away three of them, one each through Facebook, Twitter, and Instagram accounts, although we suspect you won't have a chance if you're located elsewhere in the world.
Our only remaining question: where's the limited edition Xbox One for Team Cap? What's a hero got to do to get a custom game console? We'll be keeping our eyes tuned to Xbox's U.S. social media accounts next week (the film comes out there on 6 May) just in case.
[Source: Eurogamer]