Titanfall sequel confirmed, expected to hit PlayStation 4 too
Long expected and finally on the horizon, Respawn offers some hints on what's ahead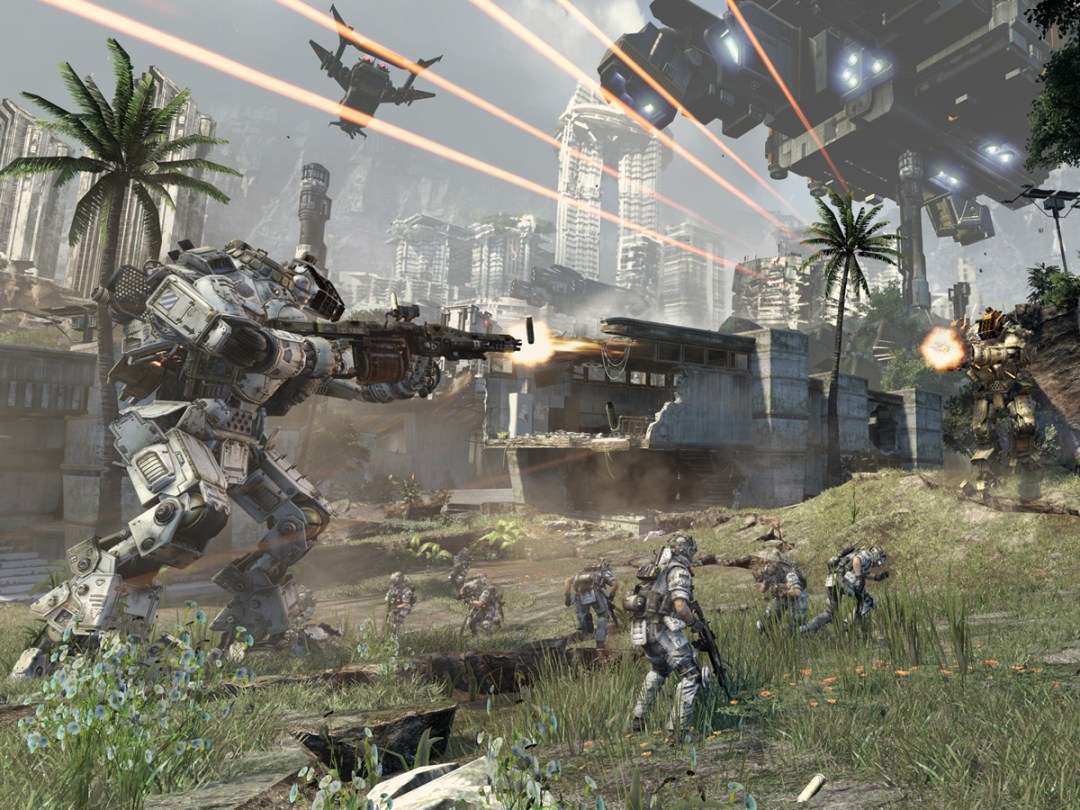 Looks like giving away all of the map packs for free wasn't the only way that Respawn Entertainment planned to mark the anniversary of Titanfall's release. Now the studio's CEO has confirmed a sequel and started talking about what to expect.
First up: it won't just be on Xbox platforms, in addition to PC. The original console exclusivity was something that publisher EA brokered, but a multiplatform release for the eventual sequel was long expected. Just last month, EA's CFO, Blake Jorgensen, said a sequel would "probably be a bigger footprint than just a single platform." So a PlayStation 4 release seems very, very likely.
Also likely to see a change: the game's sole focus on multiplayer combat. Titanfall had an awkward approach that merged light story aspects between multiplayer matches for a makeshift campaign, but CEO Vince Zampella concedes there must be a better solution ahead.
"Maybe we could have mixed things up a bit better because some people blew right by it and didn't even see it because there was so much action happening around it," he mused to IGN. "It's tough, because if you hit people over the head with it it becomes intrusive, and there are people who don't want or care about it. Where does the needle fall? I think it takes a while to figure that out and we haven't figured it out yet."
And finally, he said the team is interested in Evolve's model of giving away free multiplayer maps to keep the community alive and engaged, and admits that releasing paid map packs "does split the community and it makes it harder for matchmaking." Titanfall's online community is surprisingly quiet, at least on Xbox One, and they've surely noticed.
At least Titanfall 2 (or whatever it's called) won't be the only thing coming out of Respawn in the coming years: Zampella says a smaller team is already exploring other concepts. No word yet on when we should expect the Titanfall follow-up, although chances are we may hear something when E3 rolls around in June.