The Lenovo ThinkPad X1 Fold grows up for gen two
Wait, don't all laptops fold? Not like this one...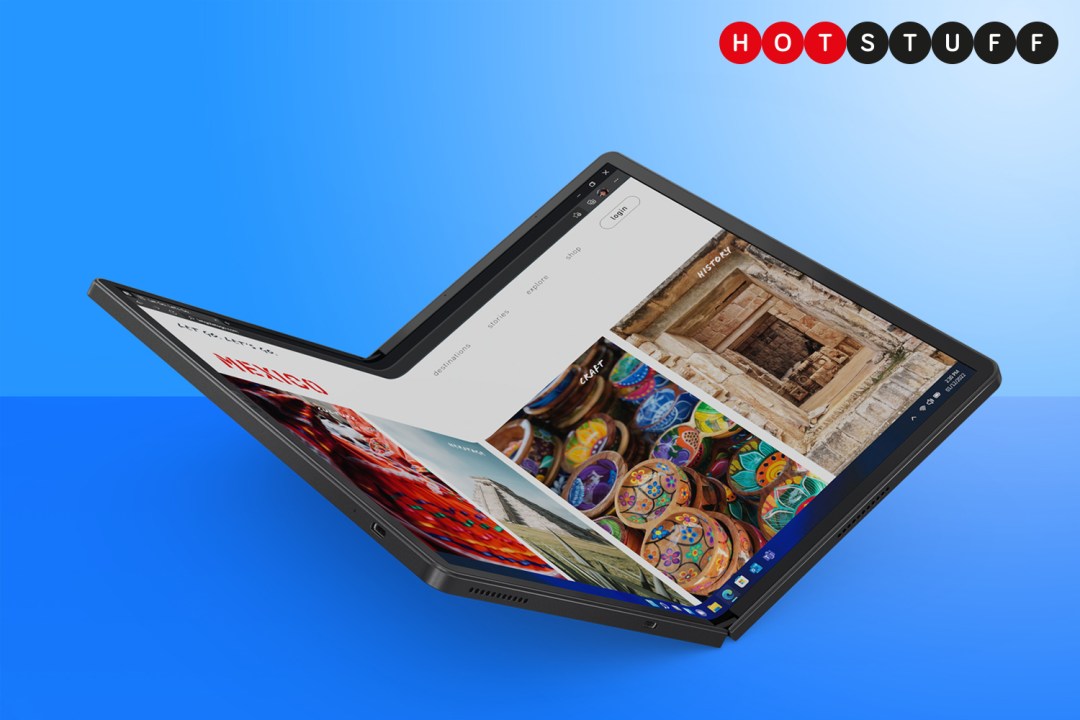 Once foldable screens started picking up steam in the smartphone world, it was inevitable laptops wouldn't be too far behind. Lenovo tested the waters with the ThinkPad X1 Fold back in 2020, and now it's back for a second go round. The new, second-gen version has slimmed down but found more space for a bigger display, putting it on par with 16in laptops when unfurled but skinnier than a 13in ultraportable once folded.
It's not the largest folding screen laptop we've seen – that'll be the Asus Zenbook 17 Fold OLED, which admittedly has yet to hit retail after first breaking cover at CES back in January – but the 16.3in T1 Fold is still sizeable. The display is 22% bigger than the outgoing model, thanks to screen bezels less than 10mm thick on all sides.
Naturally it's an OLED panel (trying to fold an LCD is a recipe for disaster) with a 2560×2024 resolution and up to 600 nits peak brightness. That means it'll do justice to Dolby Vision content. It also plays nicely with Wacom digital styli for note-taking and sketching.
You can use it like a classic clamshell, with a 12in main display and an onscreen keyboard on the lower half, or unfold the screen into landscape format and use Lenovo's optional Bluetooth keyboard for getting serious work done. There's space to dock the screen to it, or you can use it separately – in portrait mode as well.
Makes you think(pad)
At 1.28kg you probably won't be using it one-handed, but the 25% thinner chassis means it's 17.4mm when folded and 8.6mm when unfolded – a whole lot skinner than traditional laptop alternatives. Lenovo had to come up with an all-new hinge design to make that happen, as well as folding graphite sheets to help keep the internals cool.
That includes a choice of ultra-low voltage 12th-gen Intel Core i5 and i7 CPUs, each with Iris Xe graphics, up to 1TB of SSD storage and as much as 32GB of RAM to keep Windows 11 running in peak condition.
There's still room around the sides for two Thunderbolt 4 ports and one USB-C, along with a nanoSIM card tray for adding LTE connectivity. Lenovo has also squeezed in three Dolby Atmos-approved speakers, with two always active for stereo sound regardless of which way round you're holding it.
It'll touch down in the US first, from November onwards. Expect prices to start from around $2499 (about £2150).