Start shifting your furniture: HTC Vive needs 6.5x5ft of space
Early manual reveals headset USB port for 3rd party accessories too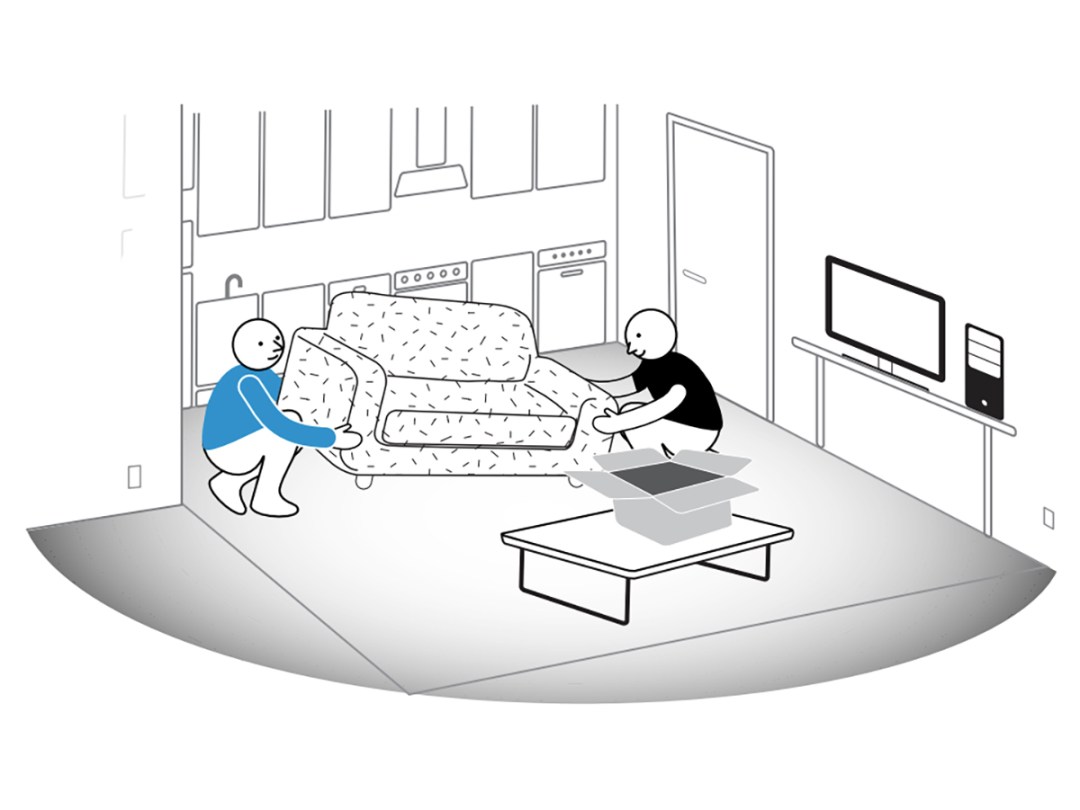 It was obvious a bit of furniture shuffling would be required to get the best from HTC's Vive VR headset, but now we know exactly how much.
A user manual, spotted by eagle-eyed NeoGaf user ArtHands, is available to download on HTC's website. It's got all the little details you'll want to know if you're in line to grab a Vive on release day.
That includes how much clear space you'll need to get the best experience: 5ft by 6.5ft, or 1.5 metres by 2 metres.
The new Chaperone mode might point out real world walls and objects when you're deep inside VR to stop you bumping into them, but a clear space will save you from bruised shins.
Even so, that's a lot of space; not everyone in a flat or apartment will be able to make that much room. Luckily Vive works when you're sat down too – you just won't get quite the same experience.
The manual is designed for the Vive Pre, the developer edition of the headset announced at CES in January – not the final version you'll actually be able to buy.
There should't be too many changes this close to launch, though, so it's a great early look at what to expect in terms of setup. The hidden USB port for third party accessories is new, but there's no clue what those accessories might be.
The main thing that's missing? Any mention of the kit your PC will need to actually run VR smoothly. There's no word on a price or release date either, but it's hardly common to find that sort of info in a user manual.
There's a good chance we'll get those missing details at MWC, which is just two weeks away.