Spotify support added to djay 2 for streaming mixes
Update elevates popular iPad and iPhone turntable apps with major new features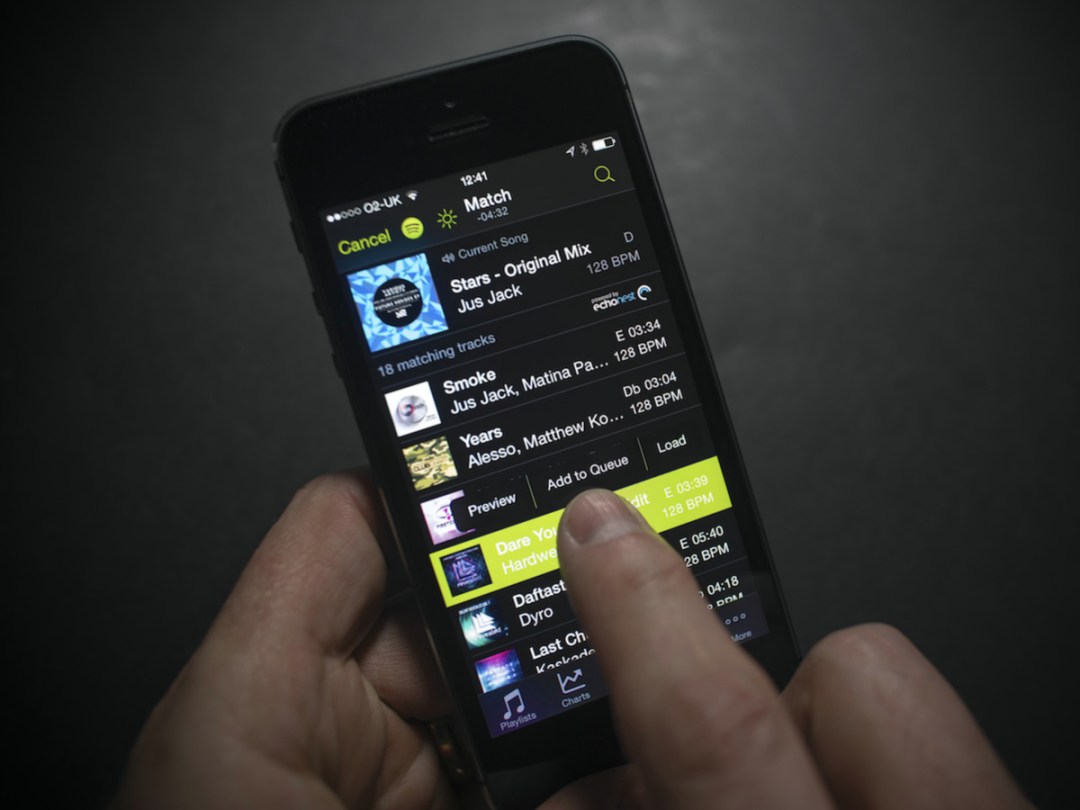 Algoriddim's djay apps have long been prime examples of intuitive touch-centric design, and now they can tap into streaming music service Spotify to access more than 20 million tracks.
The huge addition comes via today's free update for djay 2 (on iPad) and djay 2 for iPhone, and while you can search around for tracks to mash up and mix, the most interesting new feature makes whipping up some digital magic even more effortless than usual.
That's thanks to Match, which puts Spotify's recent acquisition of The Echo Nest music intelligence platform to good use by recommending tracks that mix well with the currently-playing song, as well as those that are complementary due to beats per minute (BPM), key, danceability, and music style.
A new Automix Radio function should prove ideal for parties, as you can set djay 2 loose on Spotify and have it automatically mix tracks with transitions based on your music preferences. And all of your Spotify playlists, starred tracks, and the like carry over into djay 2.
It's a rather large feature addition to the App Store's top turntable app, and comes just a few months after the debut of rival iPad app Pacemaker, which boasted Spotify support as its most unique perk (aside from a flashy interface). A paid Spotify account is required for use of the new djay 2 features, naturally, but that might be a small price to pay for what it adds to the experience.
[Source: Algoriddim]
READ MORE: 9 essential 64-bit apps every iPhone 5s owner should download