Sparse Bicycle Lights are weatherproof and thief-proof
These bike lights look gorgeous – and you won't have to worry about them being nicked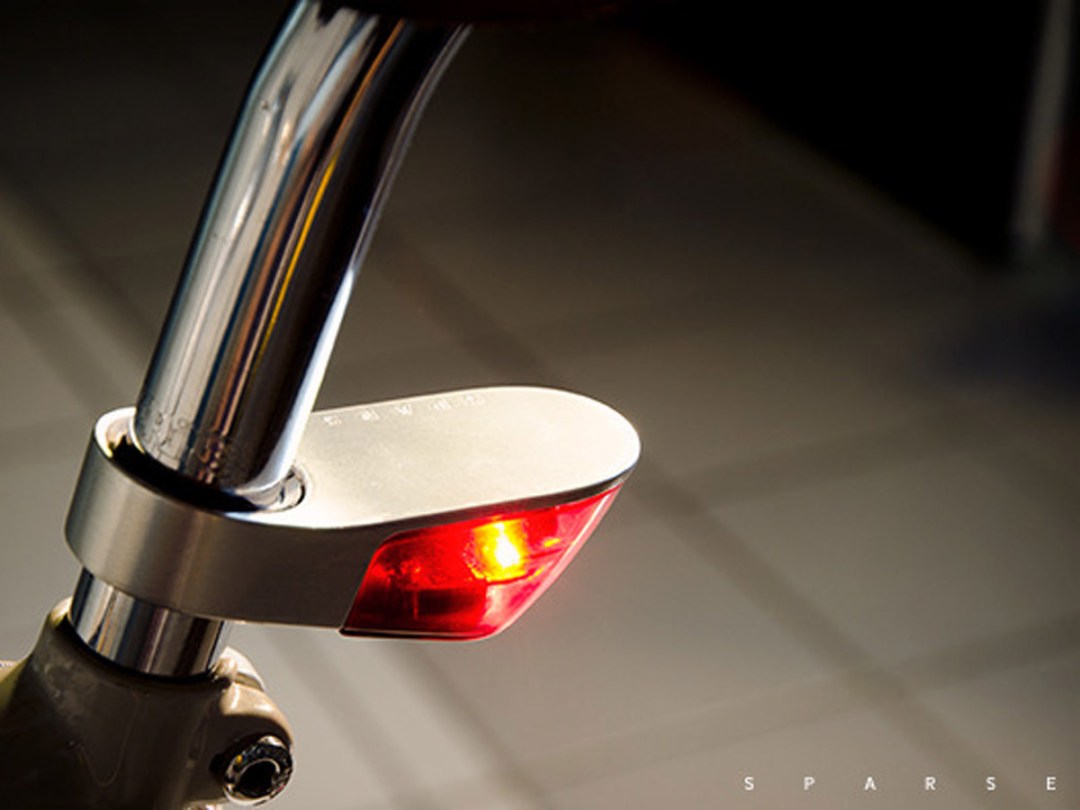 Cyclists need illumination to stay safe on the road – but clip-on aftermarket bike lights are pretty unprepossessing, and easy for thieves to pinch.
New cycle kit company Sparse reckons it has the solution, with its new Sparse Bicycle Lights. These modern-day bike illuminators – which have shot through their Kickstarter funding goal – promise to make the lamps of old seem a bit, well, dim. They look stunning, and they're weatherproofed with a die-cast aluminium casing and a double-lens, sealed with a silicone gasket.
They're also thief-proof – the front light is the size and shape of a spacer, which means it can sit nicely under your handlebar's stem, making it harder to nab. The back is secured to the seat post – great, unless you have a quick release saddle.
Multiple LEDs provide brightness of 220 lumen and can last for four hours between charges, thanks to a Lithium Polymer battery you can plug into the wall or computer via USB to recharge – yes, that does mean parking your bike near a wall socket.
Sparse Bicycle Lights are in the Kickstarter phase at the moment so you will need to back at least US$50 (£32) for either a front or rear light, which seems fairly reasonable if you ask us.
[KickStarter via Core77]
Philips reveals Lightning-equipped iPhone docks
Televisions are now an "area of interest" says Apple CEO Tim Cook