SoundMagic's long-awaited wireless E10BTs are here
By 'eck, it's only the Bluetooth version of our best budget buds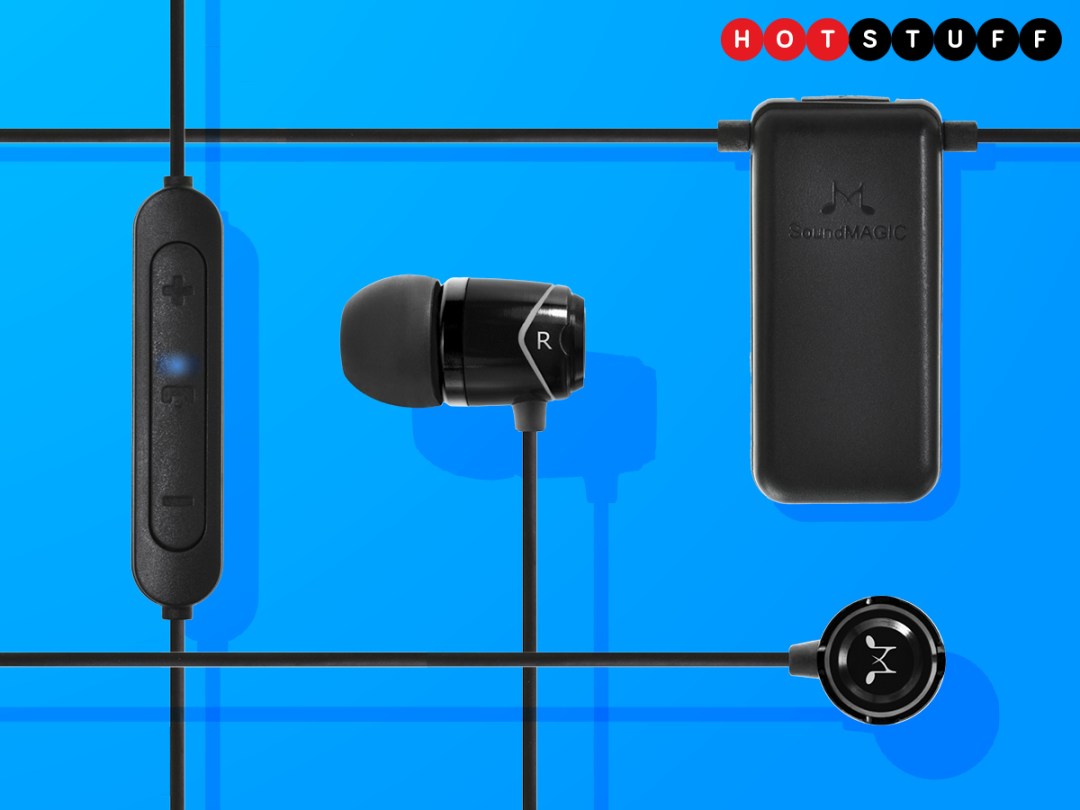 Long-awaited by whom, exactly?
By the common man, by the woman in the street, by all of us who are too clumsy and/or forgetful to be allowed expensive headphones. Yeah, we have iPhone 7s, because it's our right to put ourselves in direct debit debt, but that doesn't mean we also have the means to drop a further £300 on fancy wireless headphones to suit the 7's lack of a headphone jack.
You can get Bluetooth headphones for sensible money.
Can, yes. Want? Nope. We didn't spend weeks re-encoding all our CDs into Lossless just to play them through any old ear-cruds. SoundMagic are masters of the affordable earphone that sounds good, and so we're noisily confident that the E10BT is going to be our sort-of-wire-free favs. And £69.99 is slap-bang in our impulse add-to-cart zone.
"Sort of" wire free?
They're not totally loose and fancy-free like Apple's Airpods or Motorola's VerveOnes. Which is good, because of the aforementioned clumsy and/or forgetfulness. Instead, the E10BTs have a conjoining wire, complete with handy remote and external battery pack – which lets the in-ear bits be as light and natural feeeling as the normal E10s. Battery life is a claimed 10-12 hours, with support for high-res audio via Bluetooth 4.2. When are they available? Now! We'll have a review up as soon as we stop dancing around.
You're going to be sad if they're rubbish.
Shh, now. Dancing.