Sony's new projector will cast a 100in HDR picture from just six inches away
The cinema room just got a whole lot smaller
Short throw? That was always my problem in cricket.
Well, we can't vouch for the VPL-VZ1000ES' wicket-keeping skills – but it is darn good at making big pictures from really, really close to the wall.
How close?
How does six inches sound? Stop sniggering: this powerful picture box can throw movie films and more onto your wall from the edge of a shelf. Almost.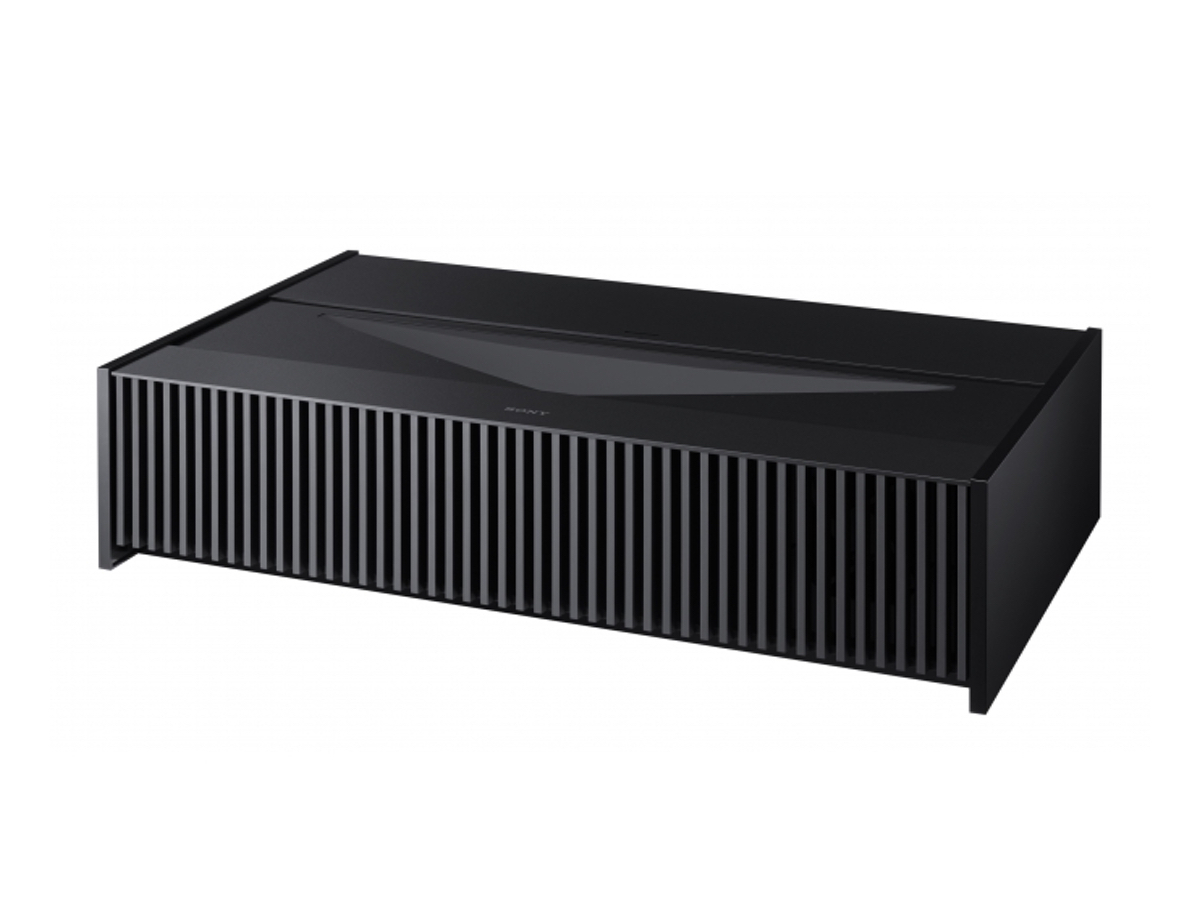 Won't they be all small and fuzzy, though, like one of those Pepper's ghost box things?
Pah, things have moved on since the gory glory days of cheap Halloween thrills. This cracking home cinema machine will cast a 100in picture and it'll do so in Ultra HD 4K resolution – with HDR support to boot. What's more, Silicon X-tal Reflective Display tech delivers a seriously speedy response rate of 2.5 milliseconds – which means no more motion blur.
That's all well and good, but I like to take my movies to my mate Darren's house.
Well, you might want some help with that. Whilst its 92.5cm-length should fit in your boot – just – at 35KG it's no lightweight bit of kit. That is 40% smaller than the current-gem VPL-GTZ1, but it's still no go-anywhere box.
Thankfully, with a bulb-life of up to 20,000 hours, at least you won't need to move it for replacements very often.
What if I've got a lot of windows?
That's the great thing about short throw. By not beaming images across a light-filled room, pictures remain bright even in window-packed rooms. That, plus the fact that it's capable of kicking out 2500 lumens with its laser light, means it should do for just about any movie den.
That's enough. I've repainted the living room. I've bought a new shelf. How can I get one of these?
Ah, well you might have been a little hasty. See, all of this tasty tech doesn't come cheap. Sure, it's half the price of its predecessor – but that still means it rings up at US$25,000. If you've got those sort of readies, you can pre-order a VPL-VZ1000ES today for delivery in April. If not, you can join us in ogling at it, instead. Have you seen the heat fins on the thing?