Sony Xperia Z4 shaping up to be one classy smartphone
A leaked image of the upcoming flagship suggests slimmer bezels and all-new speakers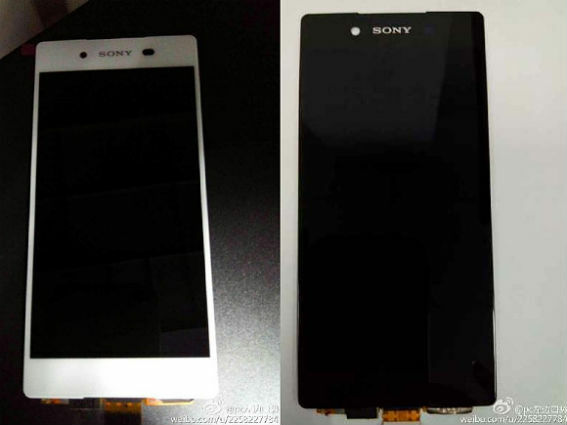 Going by the increasing number of leaks surrounding the Sony Xperia Z4, it's looking highly likely that the smartphone will make its official debut at the MWC trade show in Barcelona.
A new spyshot of the device was posted up on Chinese social network Weibo (it's since been taken down), giving us a closer look at some of the potential features.
In this leak, the front panel of the purported device has been captured, showing off some much-needed upgrades from its predecessor the Sony Xperia Z3. If the images are real, these design tweaks are going to make the phone's hardware a lot classier.
READ MORE: Sony Xperia Z4 preview
Skinnier bezels, disguised speakers
The most obvious difference is the change in the location of the front camera and ambient light/proximity sensors – they seem to have swapped positions. In addition, the unofficial mobile device seems to have bezels marginally thinner than the Sony Xperia Z3.
Also, the speakers look like they've been repositioned to sit behind the thin slits visible on the edges of the panel. These modifications sound somewhat like recent leaks reported about the HTC One (M9) aka HTC Hima.
But that's where all rumours attached to this leak stop. There wasn't any information about its software and innards, although other sources have speculated that it might boast a 64-bit Qualcomm Snapdragon 810 SoC, with a 2.8 GHz octa-core CPU and 4GB of RAM.
It's also said to come out of the box with 32GB internal storage, Cat. 6 LTE connectivity, Bluetooth 4.1, and a dedicated amp on board the device. MWC 2015 is only a few weeks away, and we'll bring you the official details then.
READ MORE: Sony Xperia Z4 tablet could land with 13in 4K screen and 6GB of RAM
[Source and image: GSM Arena]