Sony QX1: hands-on with Sony's DSLR-quality phone add-on
Interchangeable lenses on your smartphone? Sony's latest QX camera does that – and more besides
A trio of new Xperia devices aren't the only things Sony has in store for phone-lovers at IFA 2014. The company also announced a pair of new QX cameras. Remember the Wi-Fi-powered QX10 and QX100 Smart Lenses from last year, which clipped onto a smartphone and turned it into a powerful snapper?
Well, the QX30 and QX1 take things to a whole new level.
READ MORE: Sony QX10 and QX100 hands-on review
QX30: zoom, zoom, zoom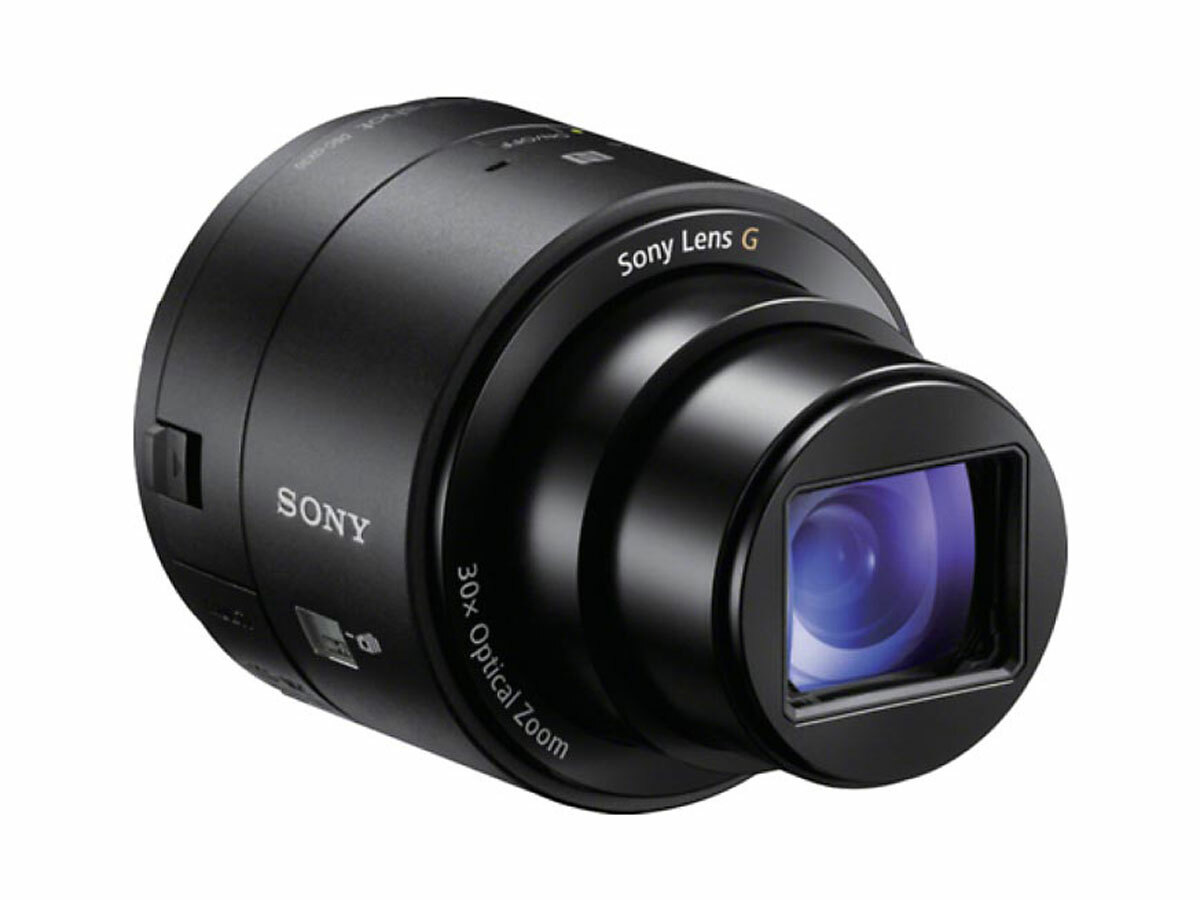 The QX30 is quite straightforward: essentially, it's an updated edition of the QX10 but instead of a 10x optical zoom lens and 18.2MP sensor it packs a 30x optical zoom lens and 20.7MP sensor. Optical image stabilisation remains (and rightly so: it's a must if you plan on using the full range of that zoom), and there's also full HD video recording at 60fps, 10fps continuous still shooting and lock-on autofocus, which'll keep a moving subject in focus.
What else is there? A microSD card slot; a clamp for fitting the QX30 to your phone; a tripod mount; and four colour finishes. The QX30 will be on sale later this month, priced at around £250.
QX1: lens be 'aving you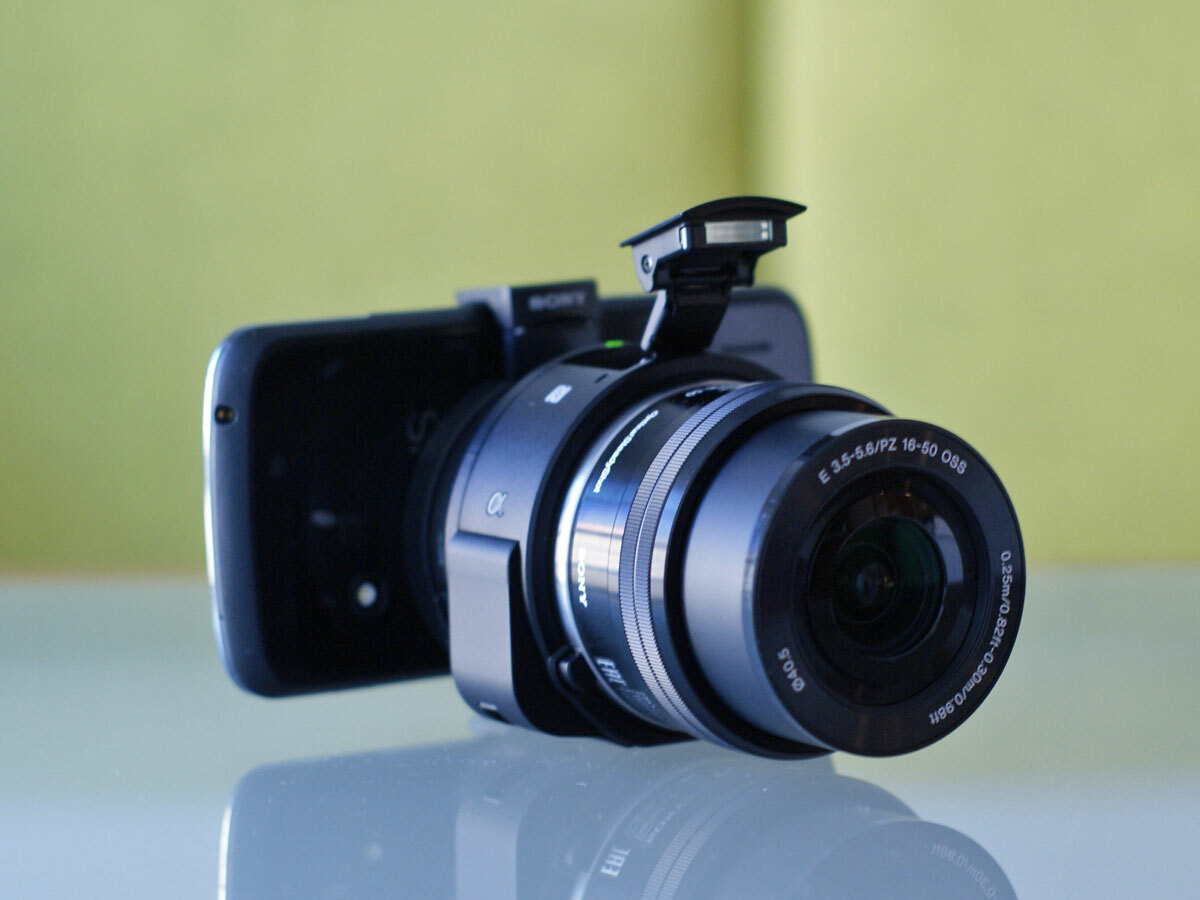 The QX1 is a different beast altogether. It supports Sony's E-mount lenses (and, by extension, any other lenses you can fit via an E-mount adapter – Sony says over 210 current lenses are compatible) and features a huge APS-C sensor, so essentially it turns your smartphone into a compact system camera. There's even a pop-up flash.
The sensor has 20.1MP, but it's its physical size that should excite photographers, because it means less noise in shots, as well as making it easier to have a pretty defocussed background (aka "bokeh").
We've managed to get our hands on a pre-release QX1, and it's an exciting device for anyone who wants to get the best quality shots using their phone. It's surprisingly easy to setup, assuming you have a phone with NFC: you simply ensure you have Sony's PlayMemories app (available for both Android and iOS) installed, then touch the QX1's NFC icon with your phone – in a moment or two, the camera and the phone are connected and you can start snapping away.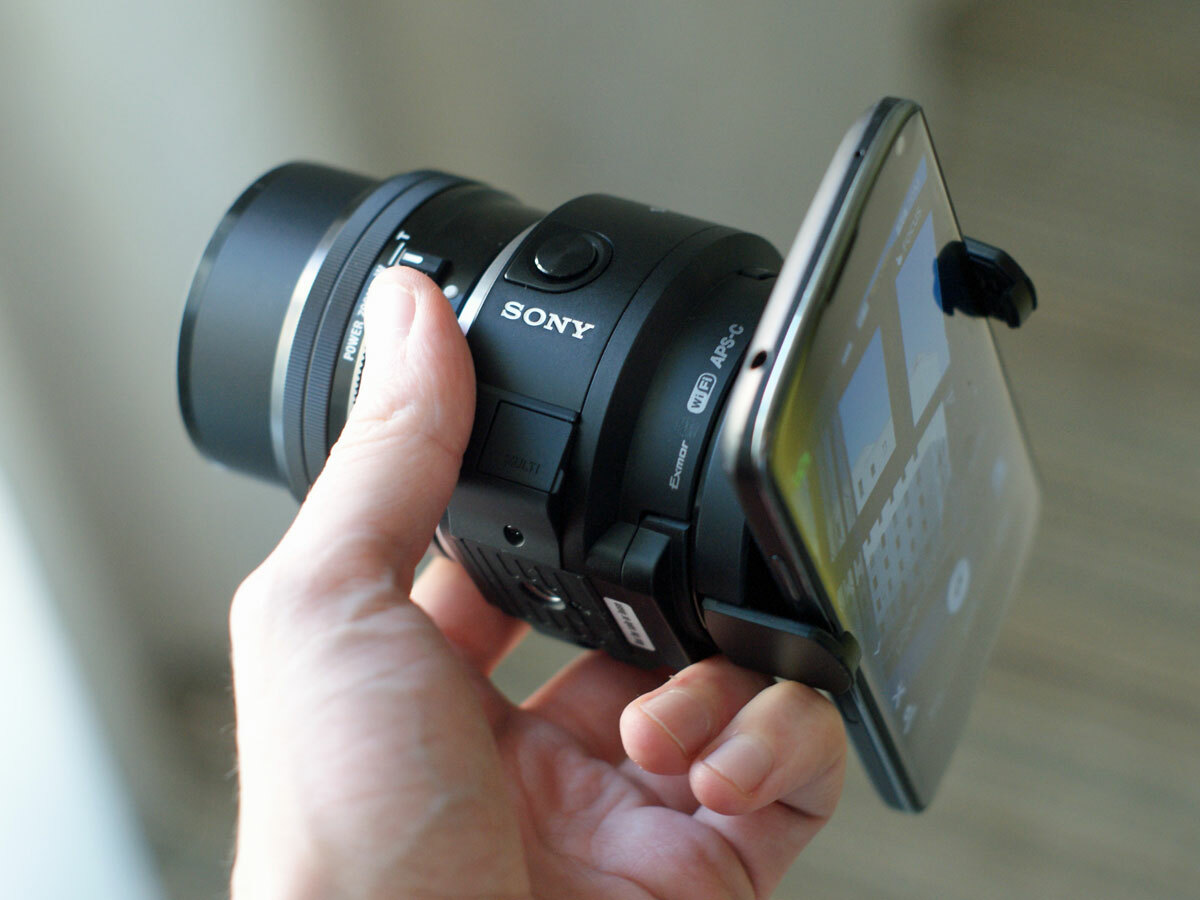 The QX1 is solidly built and fairly lightweight considering its innards, although we were using the dinky 16-50mm zoom lens that will be included in one possible package (the QX1 will be £250 alone, or something like £400 with the lens). If you're bolting on a larger E-mount lens, or an adapter and an A-mount lens, things are going to get quite a bit more unwieldy. To help out, Sony has made grip and tilt attachments that'll make holding the QX1 (and other QX cameras) a little bit more comfortable.
Image quality? From our brief test shots, it seems excellent – check them out above – but we'll be giving the QX1 a proper review in the coming weeks, so stay tuned for an in-depth verdict on what is a very unusual, but very innovative device.