Shazam hooks up with Rdio for full-song playback
You can now listen to entire songs on Shazam if you're a paying Rdio subscriber - and Spotify integration will hopefully follow soon
Music discovery site Shazam has teamed up with streaming service Rdio to offer users full-song playback.
The partnership means you you'll no longer be limited to short snippets after Shazaming a tune – instead, with a click of the 'Listen in Rdio' button you'll be able to hear the track in its entirety.
Wherefore art thou Spotify?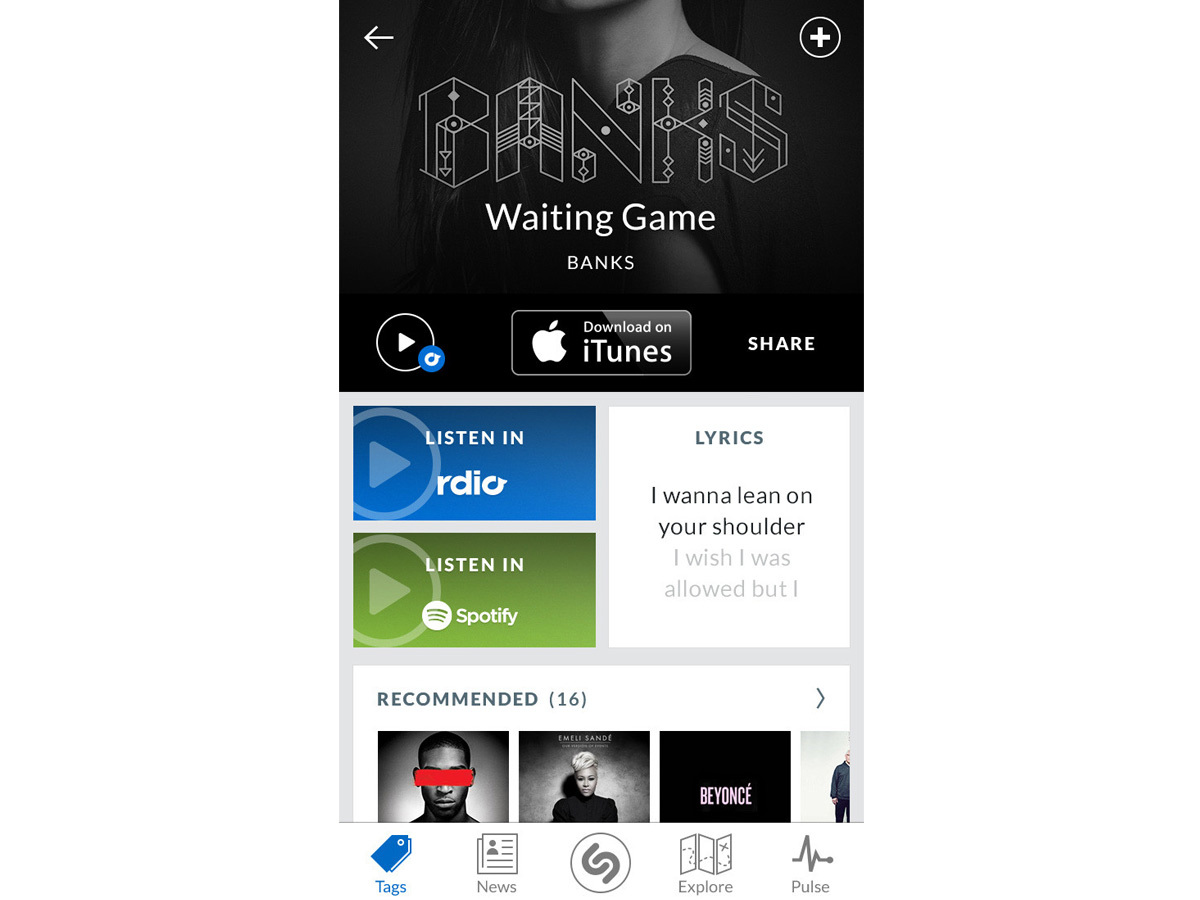 The feature will only work if you're a current paying Rdio subscriber, of course. And for now it's an iOS-only treat. But an Android update is coming soon, as are link-ups with other music services. The Shazam app already has a 'Listen in Spotify' button, but for now this only gives you a preview of your newly discovered tune; we'd guess that Spotify will be the next service to jump on board.
The 7.7 update to the iOS Shazam app isn't just about streaming full songs, though – it also adds new playlist functionality. You'll now be able to create playlists of Shazamed songs and add them to an Rdio playlist. Which is nice.
You can check out the update on the App Store and Android users? Just be patient.
READ MORE: The best new albums on Spotify so far this year
[Source: The Verge]