Samsung's wild foldable phone concepts revealed via patent application
A cylinder with a scroll-like pull-out screen? It could happen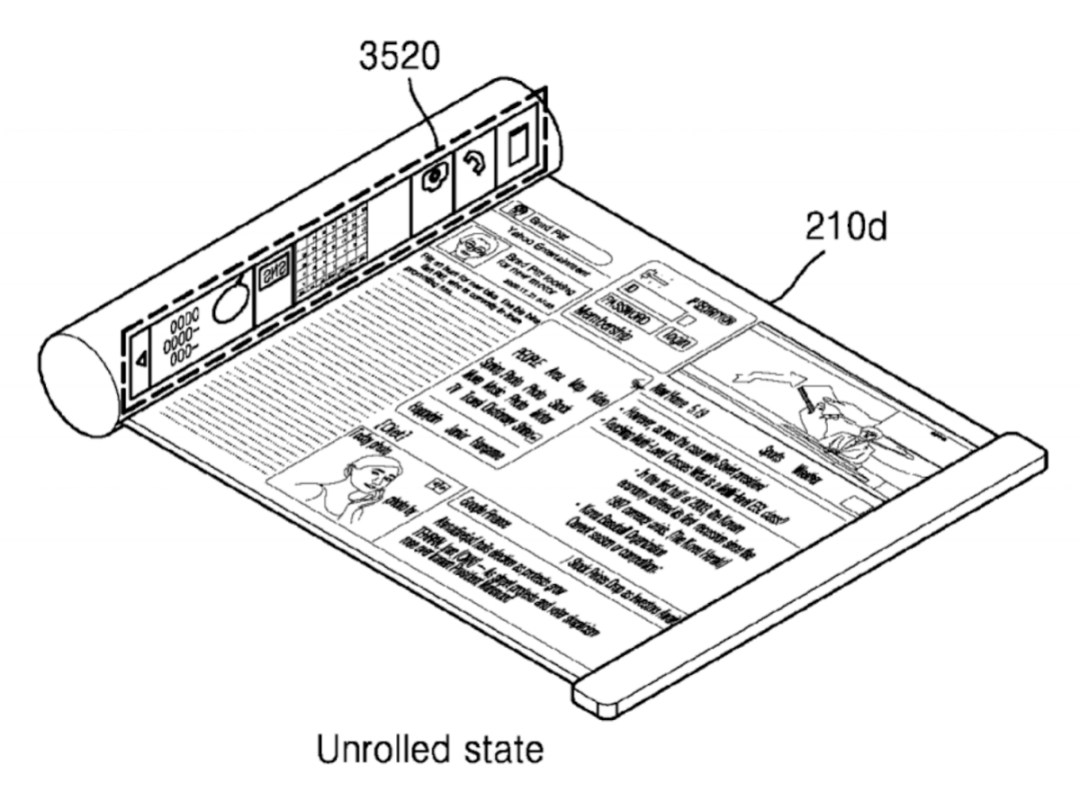 Over the last year, Samsung has released three different phones with curved displays – and if rumours are any indication, we may see a phone with a proper foldable screen come early next year. What exactly does a foldable display look like on a smartphone?
We may have our first indication, thanks to illustrations included with a United States patent application from the company. The one seen up top (and more fully below) is the most fascinating of the bunch, showing a tube that you can easily carry around in your pocket – which has a display you can roll out as needed.
It's like a compact projector screen in your pocket, only it's actually a display itself. As the full image suggests, there's a smaller screen running along the side of the cylindrical unit, which includes quick access to apps and a dialer. When you press an app button, the full screen will slide out, or you can pull it out manually as needed.
That's the most out-there approach, but there are others. Another option seen above shows a phone with a flip-up screen cover, with each "page" showing different apps. We struggle to see the use cases for such a shape, still we can't help but laugh heartily at the "iPod" icon included in the drawing. Oh, Samsung.
The one tablet design in the bunch is interesting, though: essentially, you have a smaller tablet screen for one-handed usage, but then you can fold open the device to access the twice-as-large screen inside for other needs. Again, do you need a two-screened tablet? Perhaps not, but clearly Samsung is trying to consider all the possibilities ahead with foldable display tech.
In any case, it's cool to look at these and think about the next wild shift for smartphone design. It worked out well for the Galaxy S6 Edge and S6 Edge+, so hopefully Samsung's next concept proves just as interesting.
[Source: Patently Mobile and USPTO via 9to5Google]