Samsung's new QLED TVs could finally conquer LG's OLEDs
Quantum Dot screens are all the rage at CES 2017
Yay, Samsung's invented yet another new TV term!
Yep, because 4K, HDR and OLED apparently hadn't made things tricky enough to pick a telly winner already. Samsung's CES 2017 is all about QLED.
QLED – so that's a whole two letters better than LG's OLED TVs?
Samsung's certainly talking the tech up like it is. Even if we reckon it's just another name for its Quantum Dot screens.
Still, the new QLED sets will be the first TVs to reproduce 100 percent colour volume, which means you'll get solid colour at any brightness – whether you're searing your eyeballs on maximum settings or a bathing in a low-light glow. And ol' Sammy is so confident in its latest tellies that it lined one of them up against an unnamed competitor's OLED at its big CES unveiling.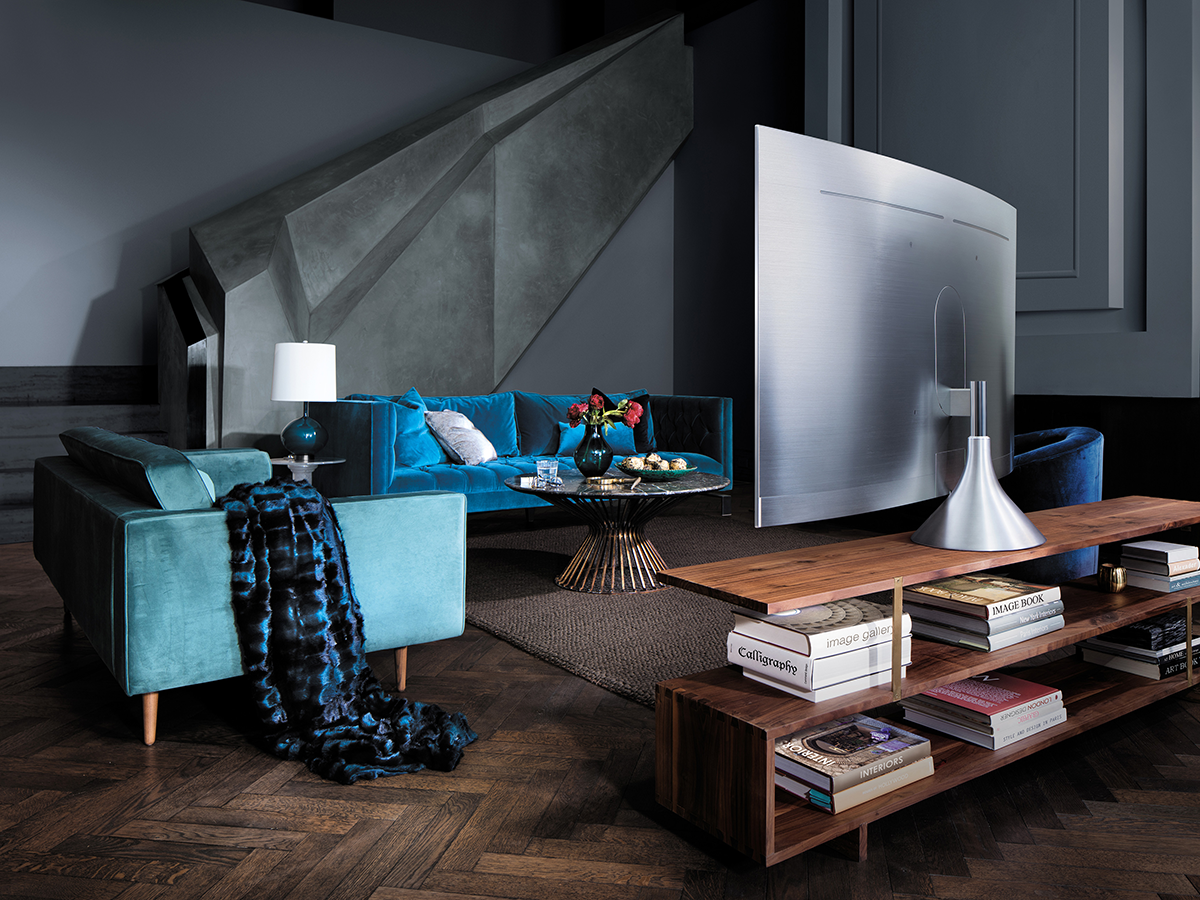 Do those fancy insides have an equally fancy outside to match?
Naturally. So fancy you won't even be able to spot the cables tying TV to receiver box. No more Medusa's head of cables and wires lurking underneath your TV. Samsung's got a pair of stands to choose from, and a funky "no-gap wall-mount" if you don't mind breaking out the power tools to hang your TV like you were popping up a painting.
No change on the smart TV side for 2017, though?
Au contraire, you tempted telly addict. Samsung's given its Tizen OS another shake-up, making your phone the star of the show.
There's Shazam integration, so if a song comes on that you like you just hit a button on your phone to identify it. There'll be smart notifications when your favourite sports teams are busy sportsing. And you can use your mobile as a game controller too.
Basically, Samsung wants your phone and your TV to be like the Spice Girls' third single — 2 Become 1.
Sold! Where do I sign up?
Hold on a second, TV lover. There's no price or release date for QLED just yet. Maybe keep the entire second half of the year open in your upgrade diary in anticipation.
You'll have three models to choose from, in flat and curved varieties, when they do eventually arrive – the Q9, Q8, and Q7. No clue what the differences are between them all yet, though.