Samsung's 5.1.4-channel Atmos soundbar is insane
More speaker channels than a full home cinema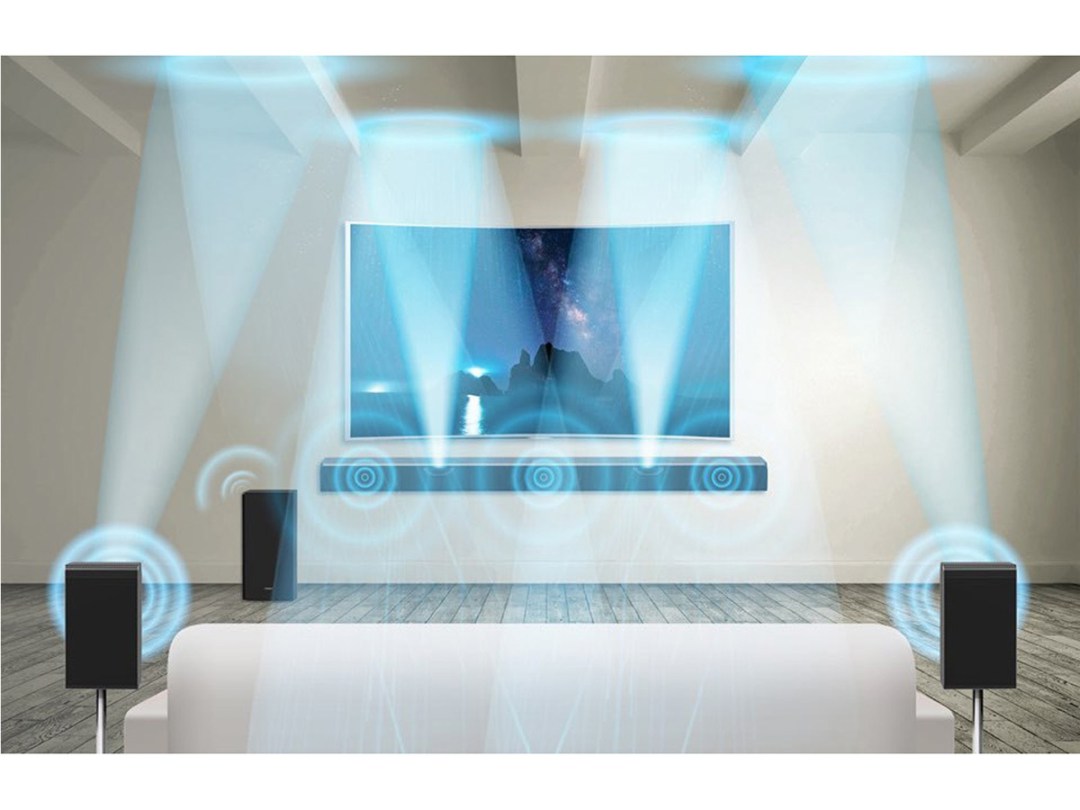 Who needs a full home cinema kit when Samsung's latest soundbar has an unbelieveable 5.1.4-channel setup?
The HW-K950 is Dolby Atmos-ready, meaning it's about as close to actually being in the cinema as you can get without actually buying a ticket. Atmos adds a separate height channel to a standard 5.1 setup, usually with ceiling-mounted speakers. 
There's no need to break out the dremel and start attacking your ceilings, though. The HW-K950 has upward-firing drivers in the soundbar, which bounce off the ceiling to create a cinema-style surround sound effect.
Soundbars struggle to make rear audio sound convincing, so Samsung has added wireless rear satellite speakers with forward-firing and upward-firing drivers. Throw in the wireless subwoofer and you've got a complete home cinema. It'll sound just as immersive as a full 5.1 system, without the cable clutter.
There's no word on a UK price or availability just yet, but we're already clearing a space under the TV for when it gets confirmed.
UHD Blu-ray player on the way too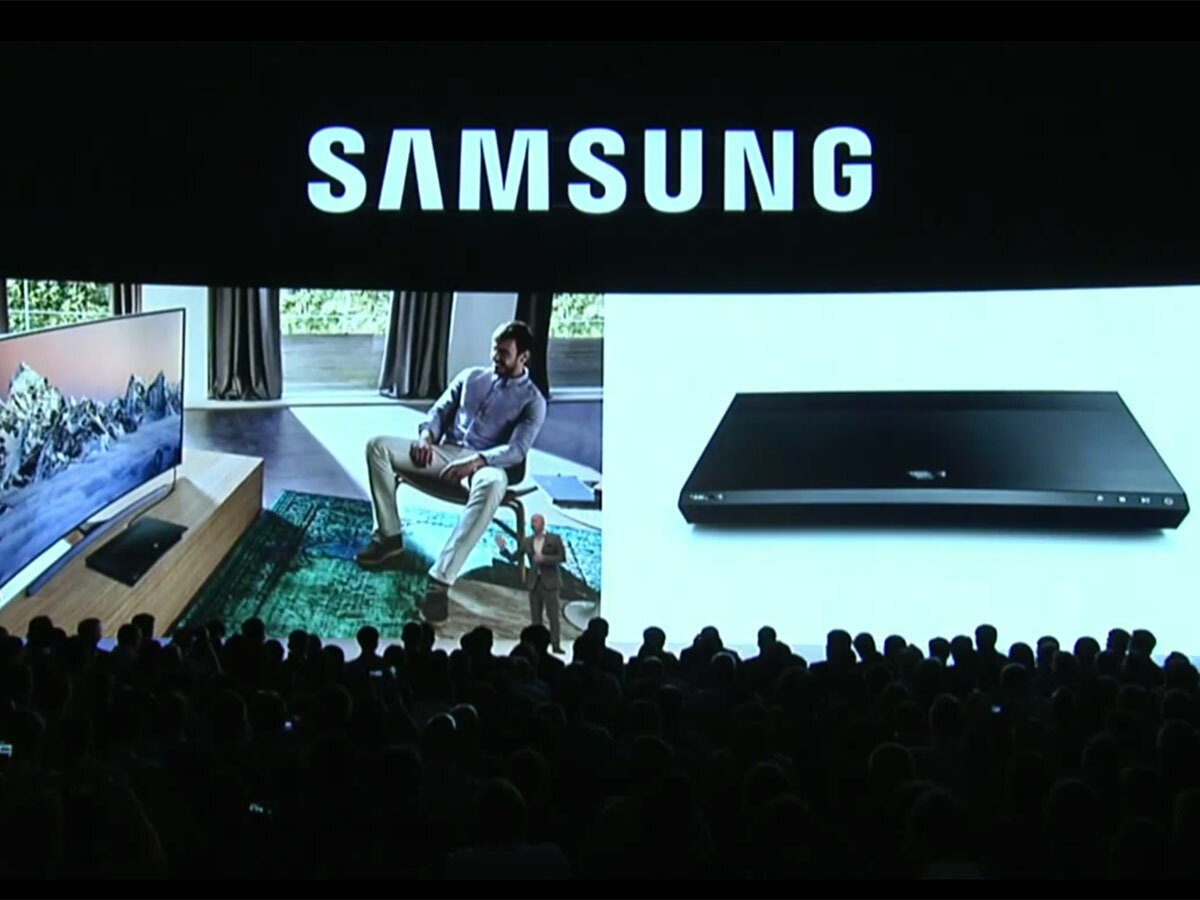 With Atmos Blu-ray discs still in short supply, you'll need a UHD Blu-ray player to make the most of the HW-K950. Samsung's got you covered, though; pre-orders for the UBD-K8500 opened up today in America for US $400, with the first players expected to get delivered in March.
It was first announced at IFA last year, but details were thin on the ground. The specs have now been finalised, just as competition starts to appear from Panasonic. The finish product will have two HDMIs for splitting video and audio, USB playback and Wi-Fi for streaming content, and it'll play nicely with your old Blu-ray discs too.
Samsung's been working hard with Hollywood to make sure there are actually discs to buy at launch, with 20th Century Fox set to launch over 100 discs before the end of the year including The Martian and The Peanuts Movie.
There's no clue when we can expect it to hit the UK though.