Samsung reveals curved all-in-one PC, plus lightest Ativ Book 9 ever
Intriguing new Windows PCs announced in advance of CES 2015 next week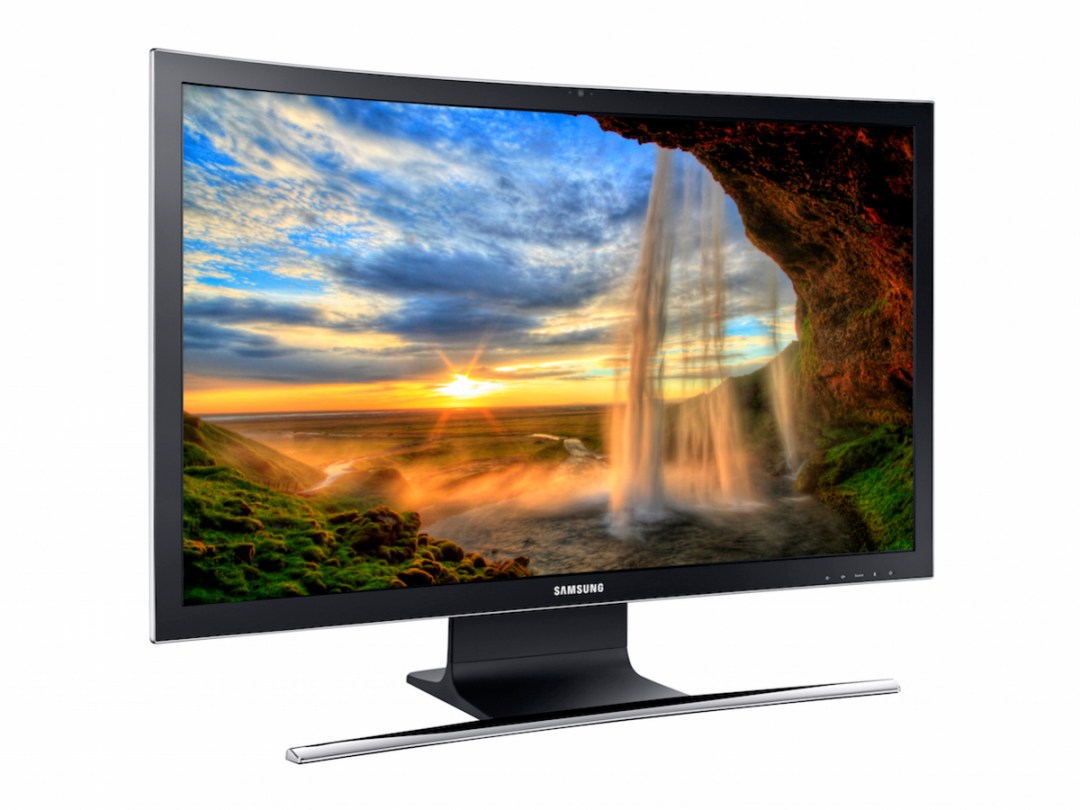 Even as its mobile fortunes sag, it's clear that Samsung likes to have its hands in a little bit of everything. So the announcement of a curved all-in-one PC is hardly shocking, although it is interesting.
The Ativ One 7 Curved is Samsung's first attempt at adding a curved display to an all-in-one Windows PC, delivering a 27in LED monitor with a very slight arc to boost immersion. But while the prospect of a curve might signal a high-end, early-adopter targetting device, the specs don't necessarily match up.
Most notable is the 1920×1080 display, which seems less than optimal for a screen of this size positioned rather close to your face, while the Intel Core i5 processor with integrated graphics and 8GB RAM are likewise solid specs, but it's not a high-performance beast.
Still, as a family computer or something for streaming video, web browsing, and light gaming, it has appeal. The Ativ One 7 Curved is set to debut sometime in Q1 2015, and will sell for US$1,299.99 (about £835) in the States.
New Ativ Book 9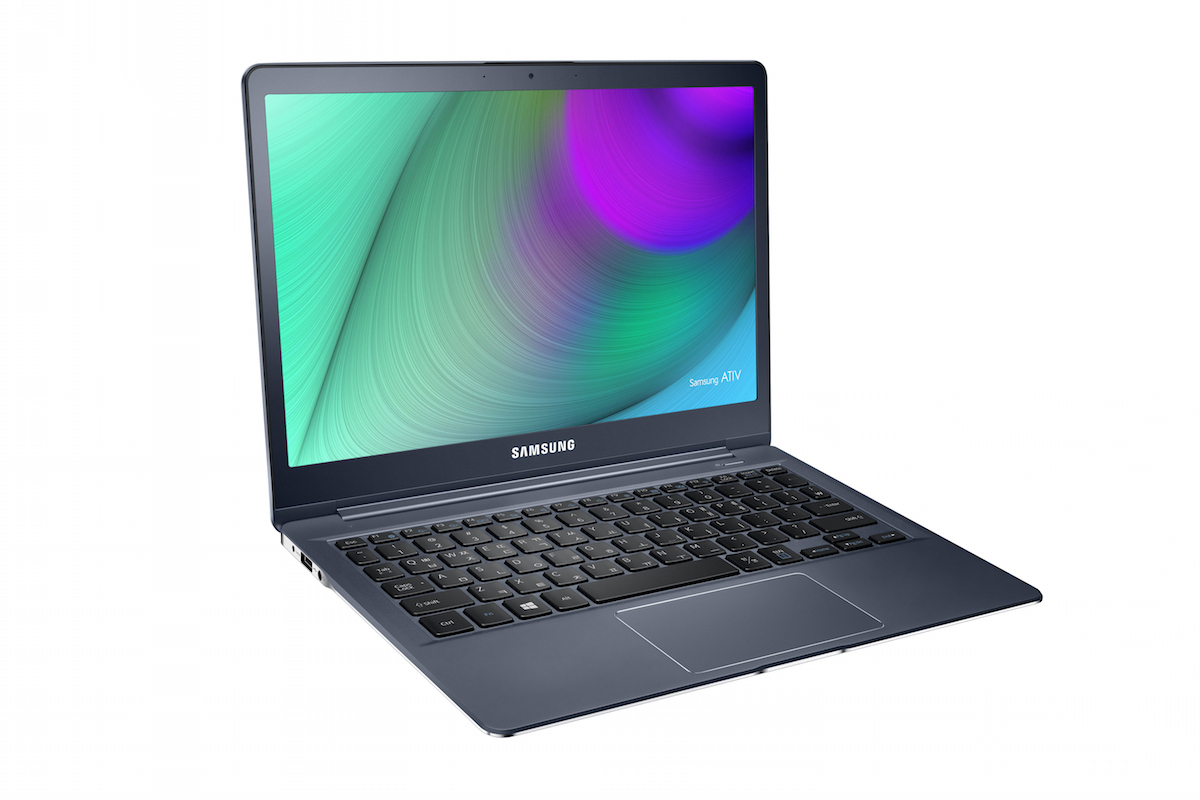 Samsung also took the opportunity to announce its latest shot at the MacBook Air's crown, the 2015 edition of the Ativ Book 9. The laptop has a 12.2in screen and is lighter and slimmer than previous models, coming in at just 2.06 pounds and what the company calls a "blade-thin" 0.46in thick.
And in this case, the screen looks to be a real standout, with a WQXGA (2560×1600) LED display that goes from the default brightness of 350 nits to an eye-popping 700 nits in the outdoor mode. The Ativ Book 9 has Intel's Broadwell Core M processor for efficient performance and long battery life, with up to 10.5 hours promised.
Also, Samsung says the keys are more ergonomically curved this time around for better comfort while typing. The base model with 4GB RAM and a 128GB SSD will sell for US$1,199.99 (about £771), while a version with both stats doubled will be available at $1,399.99 (£900).
However, since Samsung opted to pull its laptops out of Europe earlier this year, it's unclear whether the new Book 9 will be available here when it debuts in Q1. We'll see both at CES 2015 next week in Las Vegas.
[Sources: BusinessWire, The Verge]