Samsung leaks the Galaxy S7, proves it won't leak
S7 gets wet and wild with Indonesian archer Dellie Threesyadinda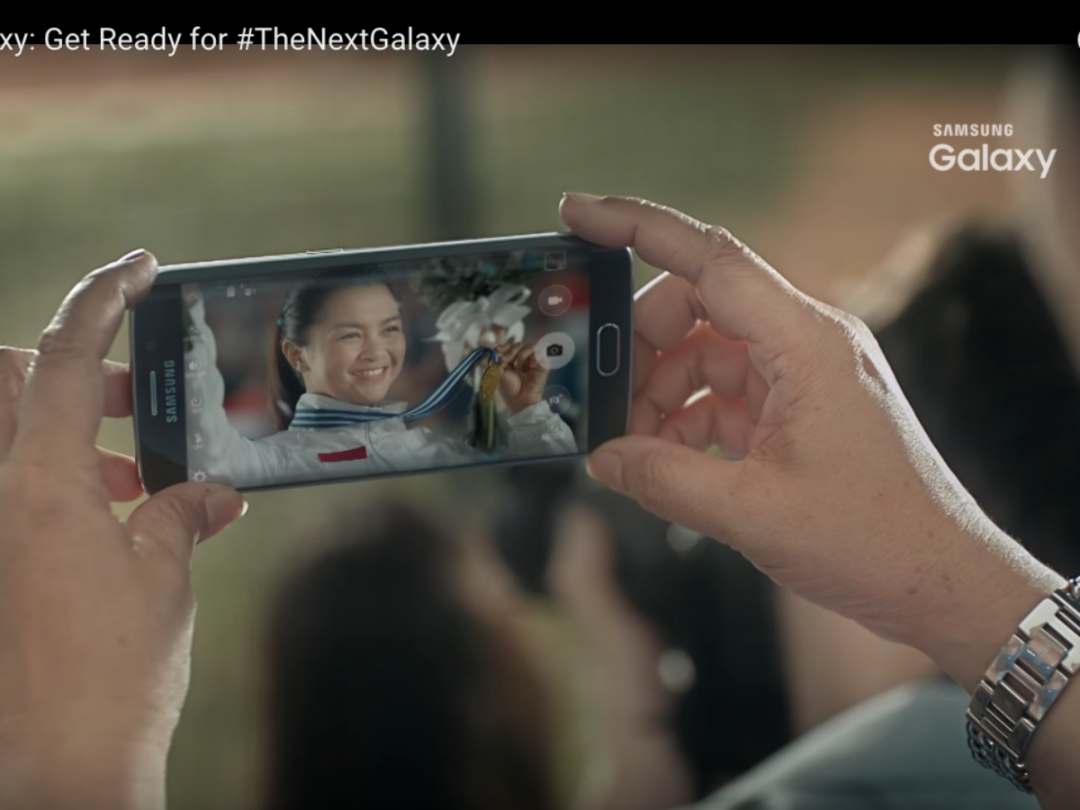 Wondering what big new features Samsung has planned for the Galaxy S7? Well wonder no more – a new video just gave the game away.
The teaser, seemingly posted to YouTube ahead of time, features Indonesian archer Dellie Threesyadinda and her trusty Galaxy sidekick. It looks like Samsung Indonesia jumped the gun in uploading the clip, just a matter of days before the Galaxy S7 was due an official reveal at MWC.
If not for the date the video was posted, you'd easily mistake the phone for last year's S6. It looks largely similar to its predecessor, but it's unclear whether the rumour about it being a little bigger than the S6 is true.
Threesyadinda doesn't go into detail on the phone's features, but instead hints at the edgy phone being the perfect partner to help take her training to the next level.
We do get some lingering shots of the smartphone itself, along with clues to its features.
Water resistance/waterproofing is almost certain to make it onto the specs list, with Threesyadinda continuing to train (phone in hand) when it starts to rain.
Wireless charging gets a little time in the limelight, too, but we're still curious as to whether the microSD card slot will be returning as well.
The video links to a teaser site that mentions other aspects of the phone – most notably low-light shooting excellence, which is hardly a surprise considering the pedigree of last year's snapper.
Will the next Samsung flagship hit the bullseye? Or is this all a well-crafted PR ploy to distract us? We'll just have to wait and see. There's only a few more days till the big reveal.