Samsung Galaxy Tab4 tablet range: thinner and lighter than ever
10.1in, 8in and 7in models are almost iPad-skinny, and specced for a mainstream audience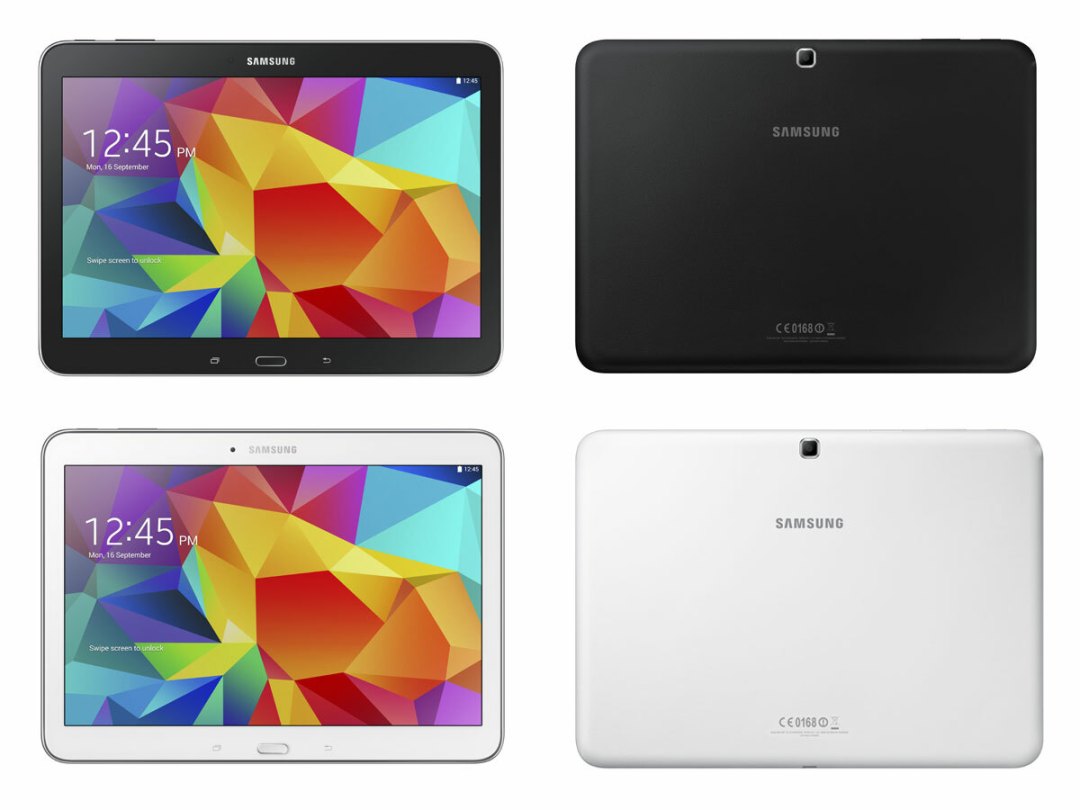 Samsung today unveiled its fourth generation of new Galaxy Tab models, dubbing the three-model range "Tab4".
All the slates run Android 4.4 KitKat and are built with portability in mind, but don't exactly reach for the stars when it comes to specifications. Although we don't have pricing information yet, we'd bet our mortgages on the Tab4 range being pitched on the affordable side. Samsung's Galaxy TabPro models are the powerhouse flagships, while these sit comfortably in the midrange. 
Largest among the trio is the Samsung Galaxy Tab4 10.1 (pictured above), which features a 10.1in 1280 x 800 screen, 1.2GHz quad-core processor, 1.5GB of RAM, 16GB of expandable storage, a 3MP front-facing camera and 1.3MP rear camera, Bluetooth 4.0 and Wi-Fi Direct. It comes in two editions: one with Wi-Fi and 3G data, and one that also supports 4G LTE. It weights 487g and measures 243.4 x 176.4 x 7.95mm – just under half a millimetre thicker than the iPad Air.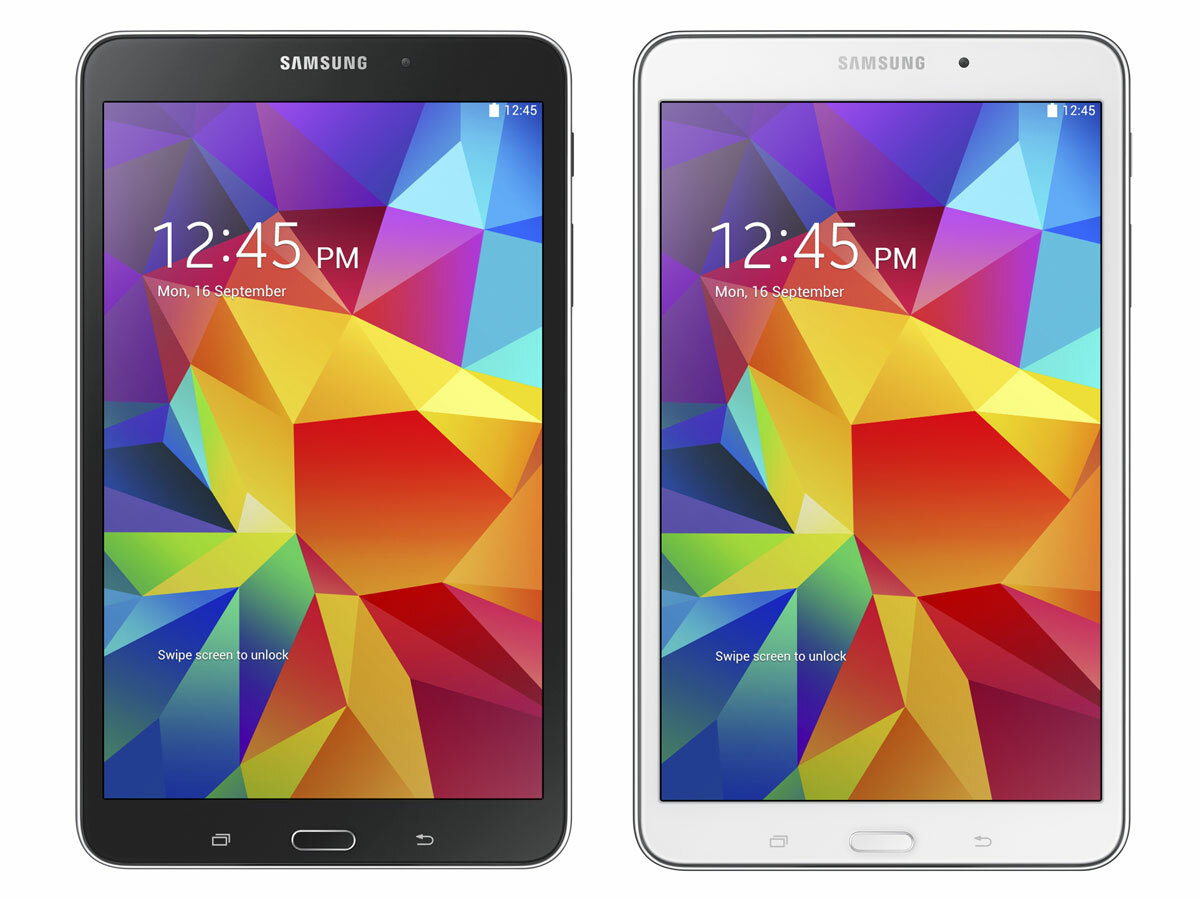 Second comes the Samsung Galaxy Tab4 8.0 with – yep, you guessed it – an 8in screen with the same WXGA 1280 x 800 resolution. In fact, it offers much the same specifications as the Tab4 10.1 – same CPU, memory, cameras etc. – albeit in a smaller body measuring 124 x 210 x 7.95mm and weighing 320g. It also comes only in one edition, offering both 4G LTE and Wi-Fi.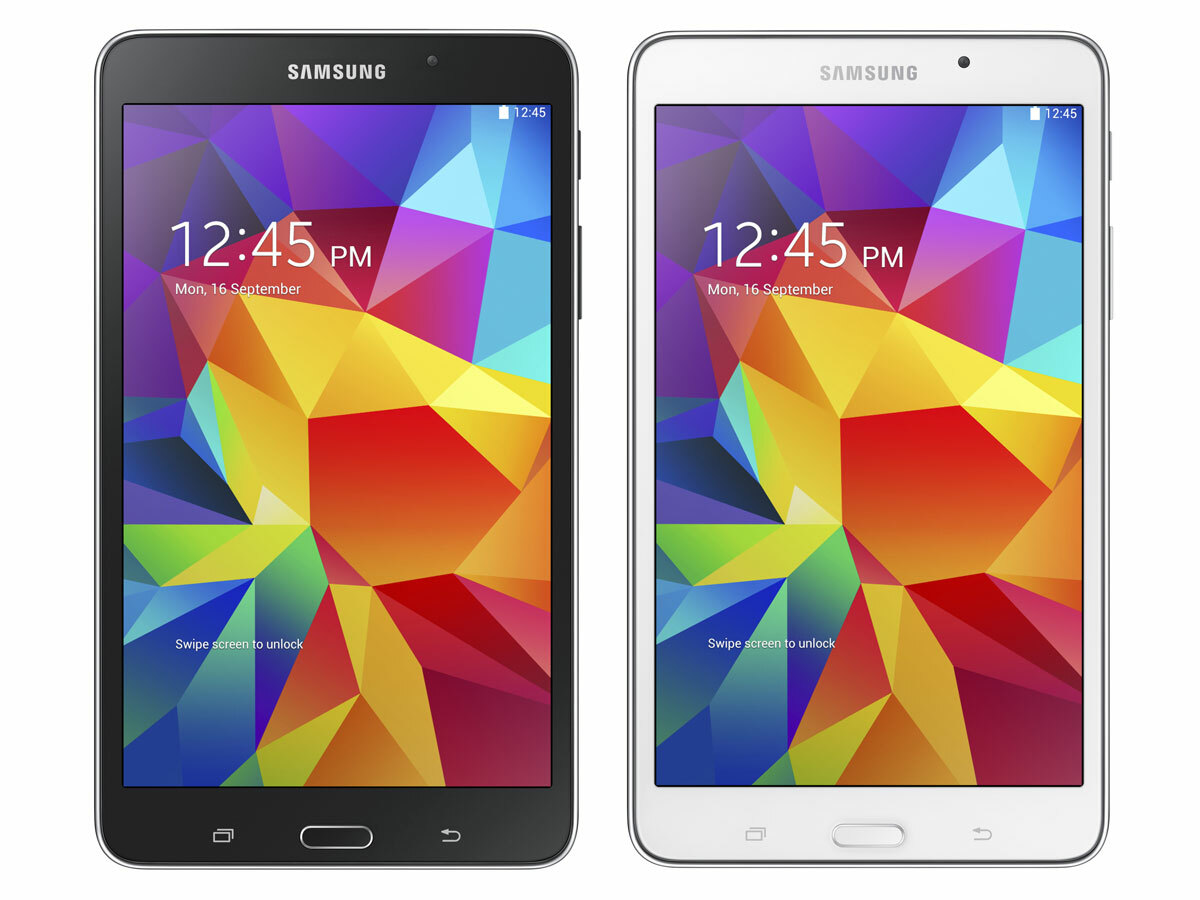 Last and least is the Samsung Galaxy Tab4 7.0, which comes with similar specs (1280 x 800 7in screen, 1.2GHz quad-core processor, 1.5GB RAM) but two different storage options: 8GB or 16GB. It also comes in 4G/Wi-Fi and 3G/Wi-Fi editions.
All three models come in black or white, with textured back covers that do away with the stitched leather look of the TabPro tablets. Samsung says they'll be on sale globally from the beginning of Q2 2014, which means any day now. We'll update this story with prices when we get them.
READ MORE: Samsung Galaxy TabPro 8.4 review