Samsung Galaxy S7 rumoured to be arriving by December
And it may well be carrying a Snapdragon 820 core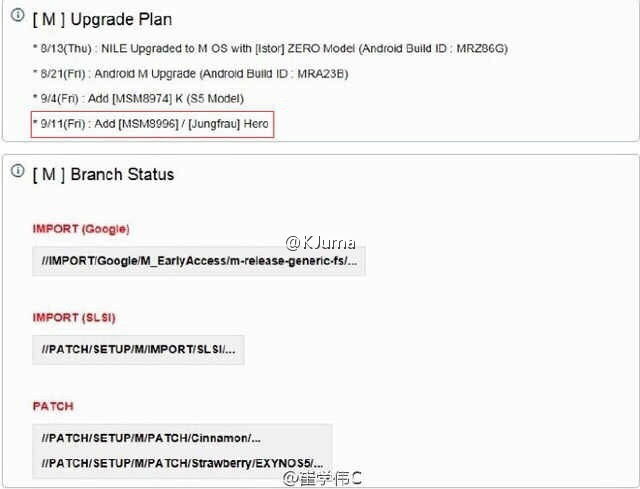 We love Samsung's Galaxy S6 and S6 Edge. That's why we also love that pretty soon it'll be making its successor, the S7 – and it appears it'll be doing it by Christmas.
The insatiable beast that is the Samsung rumour mill has struck up once again, as a report on Friday confirmed that the S7's development methodology has been switched to "Agile", which could shave up to 2 months off production, with a view to it hitting the market by December this year.
What's more, according to a couple of alleged leaked internal documents relating to Samsung's Android M upgrade program, the South Korean manufacturer appears to be mooting a return to Qualcomm's wares, in the form of the Snapdragon 820, the full spec number of which is MSM8996, though you already probably knew that.
Read more: Interested in Samsung's next superphone? Catch up with all the latest news and rumours in our Galaxy S7 preview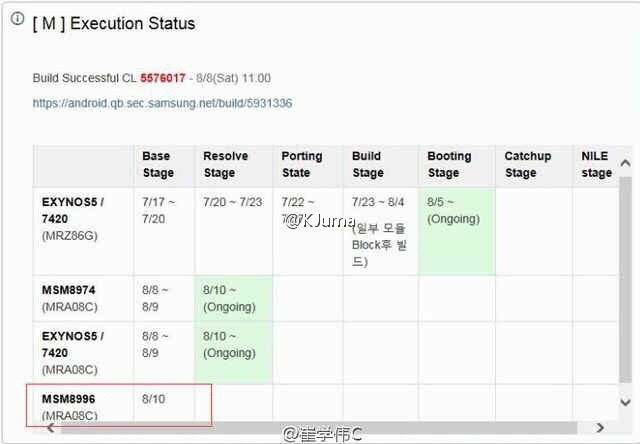 Samsung very publicly switched to using its own Exynos chips for the S6 and S6 Edge earlier this year, instead of the Snapdragon cores of old, namely the 810, reportedly due to overheating issues. This latest rumour therefore raises questions as to what a future return to collaboration with Qualcomm might mean. We could very well see a mixture of Qualcomm and Exynos-running handsets in different markets, which is something we've seen in previous Samsung flagships.
Whether the suggested hook-up has anything to do with the news a few months back that future Qualcomm Snapdragon chips might be built at Samsung factories is unclear, but, with an announcement regarding the 820 rumoured to be just around the corner and its specs believed to be little short of incredible, it might not be such a surprise if Samsung have returned to their old processor bedfellows.
As for that "Hero" codeword alongside Jungfrau in the leaked screenshots? We're saying nothing…