Samsung Galaxy S6 beats iPhones in durability test
SquareTrade put the S6, S6 Edge, S5 and latest iPhones through various ordeals – and the results may surprise you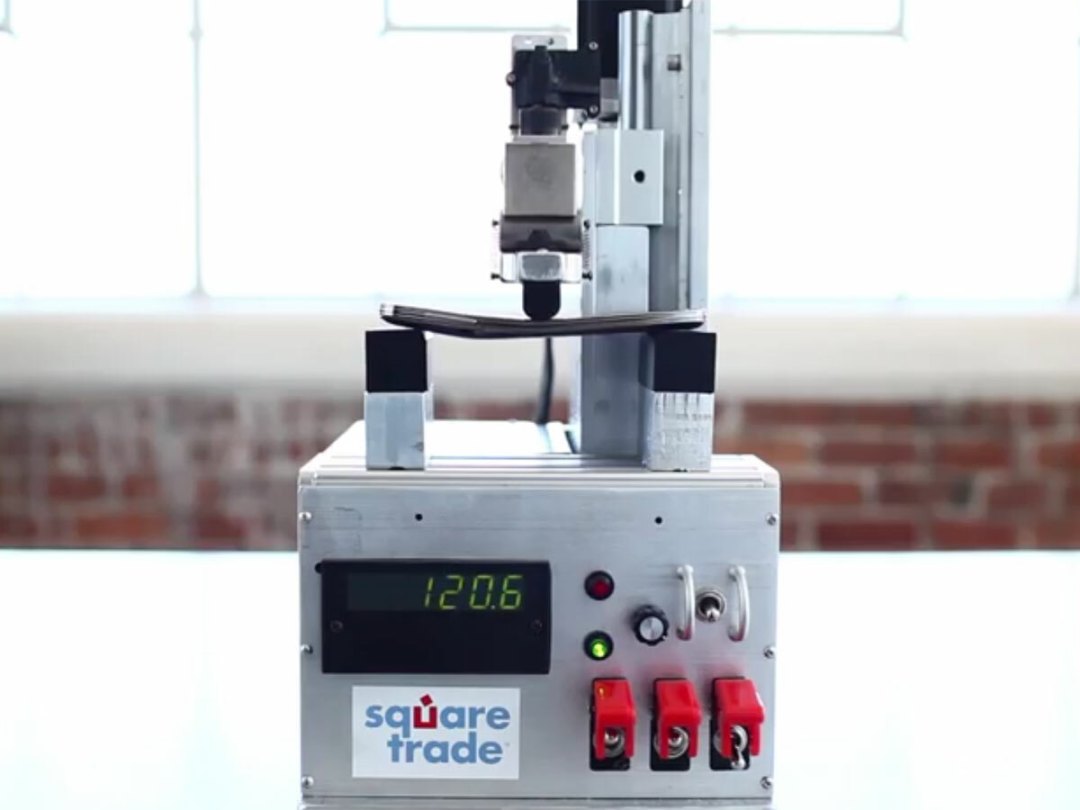 Of the latest batch of Samsung and Apple smartphones, what do you reckon is the toughest? The most likely to withstand the rigours of day-to-day life without carking it and leaving you in the lurch?
We suspect many people would assume the Samsung Galaxy S5 would prove the most durable when pitted against the Apple iPhone 6, iPhone 6 Plus, Samsung Galaxy S6 and Galaxy S6 Edge – after all, it's made of hard plastic which doesn't shatter easily, and it's the only one rated to be waterproof – but a recent set of tests seems to prove otherwise.
The durability trial was performed by SquareTrade, a company that provides protection plans for mobile devices and laptops, and consisted of drop, dunk, slide and bend tests. You can watch all these being carried out in the video below (warning: if you don't like seeing expensive gadgets getting all smashed up, you'll find it tough going).
The upshot of all this wanton destruction is that the Samsung Galaxy S6 is the toughest phone out of that little batch. Good to know if you're a butter-fingered klutz, we suppose – or are the kind of person who feels the need to boast "with proof" about how their phone is better than their mate's phone.
For us, the most interesting aspect of this whole thing is that all five phones survived ten seconds underwater, despite only one of them being advertised as waterproof. We're off to dunk our iPhone 6 in the bath, safe in the knowledge that it'll be just fine as long as we keep it in for less than ten seconds.
(No, we're not really going to do that and neither should you, no matter what this test shows.)