Roll up, roll up: LG's collapsible keyboard slips hard-key typing into your soft-shell shorts
But you'll still need pretty big pockets
Anyone who has ever tried typing out text using a tablet on a train will be all too familiar with the plight of the modern mover.
For fat-fingered key-strokers, the dinky digital targets of a phone or a tablet are just too fiddly for anything longer than a text or email.
Sure, you can strap on a keyboard case, but that adds both bulk and weight to your carry-around computer, as well as taking away its sleek lines and smooth styling.
Enter, then, LG's offering to the world of on-the-go typing: the aptly-named Rolly Keyboard.
Just Keep rollin'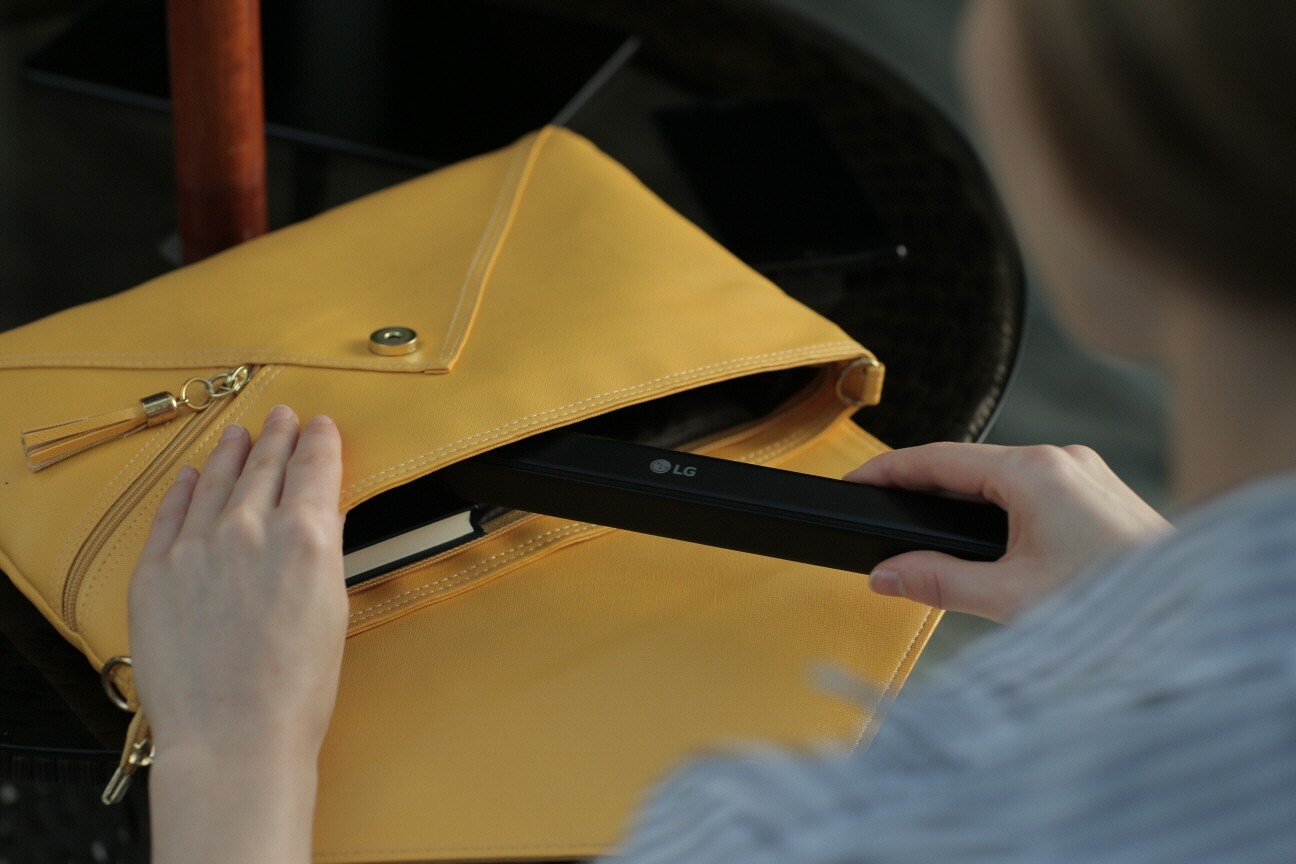 Folding up into a cuboid stick supposedly small enough to slot into your pocket, the Rolly features a full physical keyboard with a 17mm key pitch (only a tiny 1mm off the 18mm pitch of most laptop tappers), which folds into four rows for ultra-portability.
Constructed from everyone's favourite polycarbonate, LG's set of keys should be more than tough enough to take a bashing at the bottom of your bag (where it will realistically end up), whilst giving far more satisfying tactile feedback than silicone or touch keypads.
Equipped with Bluetooth 3.0, the Rolly can pair with two devices simultaneously, with a switch to toggle between them – meaning you can be messaging your mum from your G4 one minute, and be cracking out an email to your boss on the G Pad the next.
Accessorise without compromise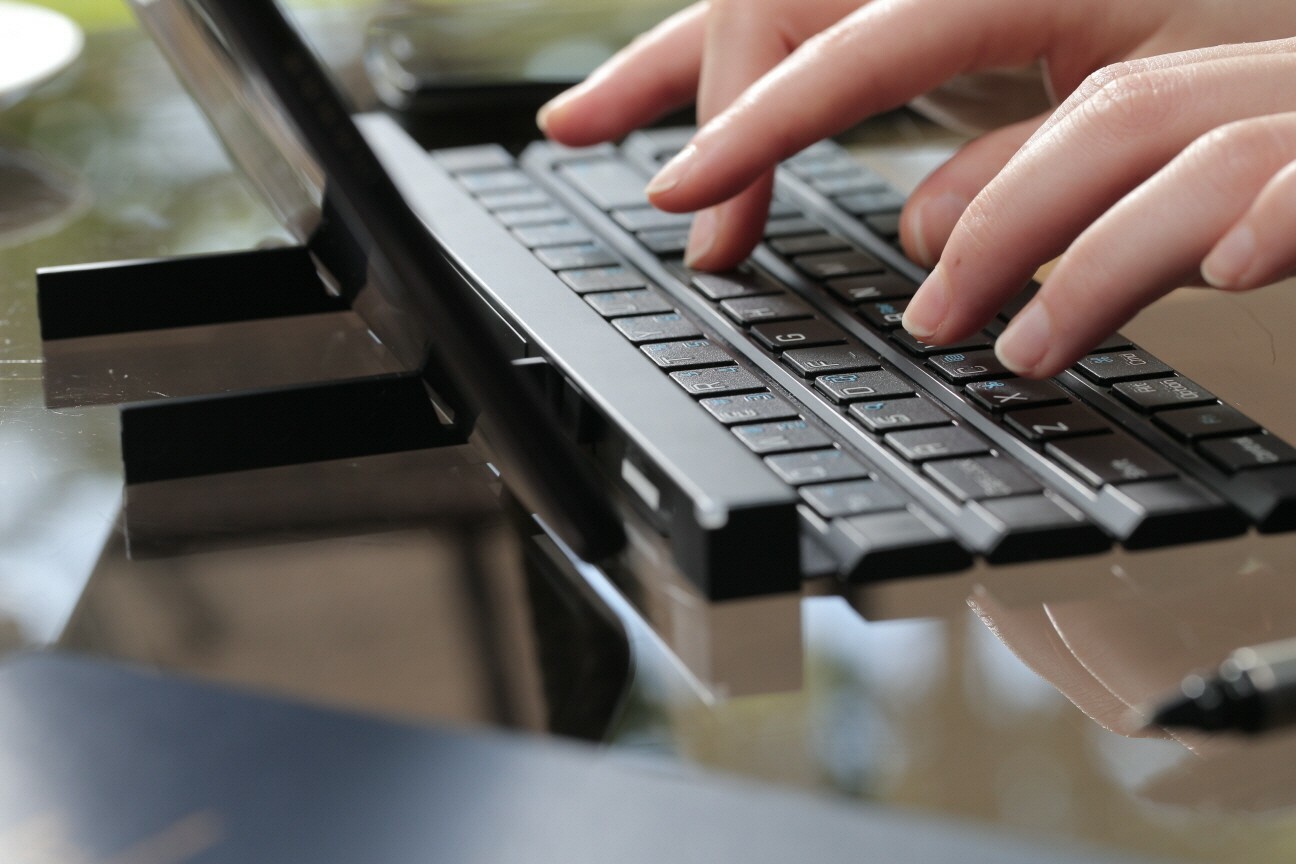 That said, running from just a single AAA battery here's hoping LG have given its wonder-board some efficiency smarts – otherwise you might have to get acquainted with that 3-pin plug slot on the train.
LG is taking the mobile accessory market pretty seriously, debuting the Rolly Keyboard come September in the US, and following it up with Europe and Asia releases before the end of the year.
Though pricing is yet to be announced, the Rolly will be on display at IFA 2015 in Berlin, which kicks off next week – so we'll be sure to bring you all the digit-drumming info.