Robot-made Futurecraft MFG is the next generation of Adidas trainer
These sneakers are merely the first taste of our glorious footwear future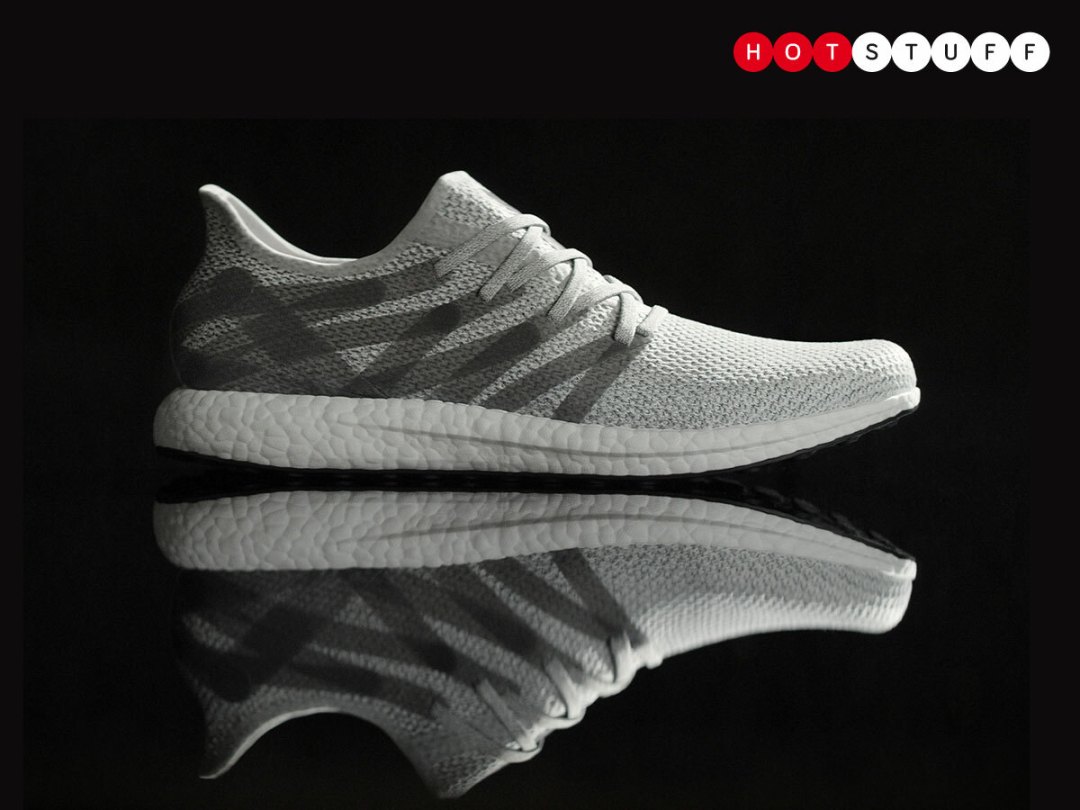 So… a pair of trainers. They look quite fancy, I suppose.
Yes, yes – but this isn't any old pair of kicks, my friend; this is the first shoe to come out of Adidas' new Speedfactory, the sportswear giant's brand new robot-staffed facility in Germany.
And this is a big deal why?
Well, most trainers are produced mainly by hand in the Far East, with all the potential issues that go along with that. With the Speedfactory, Adidas is not only bringing mass production back to its native country, but it's doing it at high speed and, it claims, with top-level precision. As you can see from the video, some filthy human meat-bag input is required, but most of the heavy lifting is done by emotionless androids.
Adidas says the Speedfactory process will be rolled out to other countries too, with Atlanta in the US next to get a facility.
What's so swanky about this shoe in particular, though?
It's called the Futurecraft MFG (which stands for "Made for Germany" – it'll be sold only there), and has been designed using motion capture technology – Adidas analysed how an athlete's foot moves during running, and built the shoe accordingly. It provides more support thanks to its joining process, with the traditional heel counter and three-stripe cage having been supplanted by a series of patches.
The MFG has a new twist on Adidas' classic torsion bar (this time it's on the outsole), and the upper is mostly constructed from Primeknit for breathability and comfort. And we think it's pretty stylish too – like a slightly less showy take on the Kanye West-designed Yeezy Boost.
And I can't buy one unless I jump on an Easyjet to Germany…?
True – and even then, with only 500 pairs being made, you might have a problem getting your hands on some. As for the price, Adidas has not yet confirmed it – but whatever it is, expect the Futurecraft MFG to turn up on eBay soon after release for an astronomical sum.