Rez Infinite and Ni no Kuni II lead VR-heavy PlayStation Experience reveals
Next year's PlayStation VR takes center stage with several new game announcements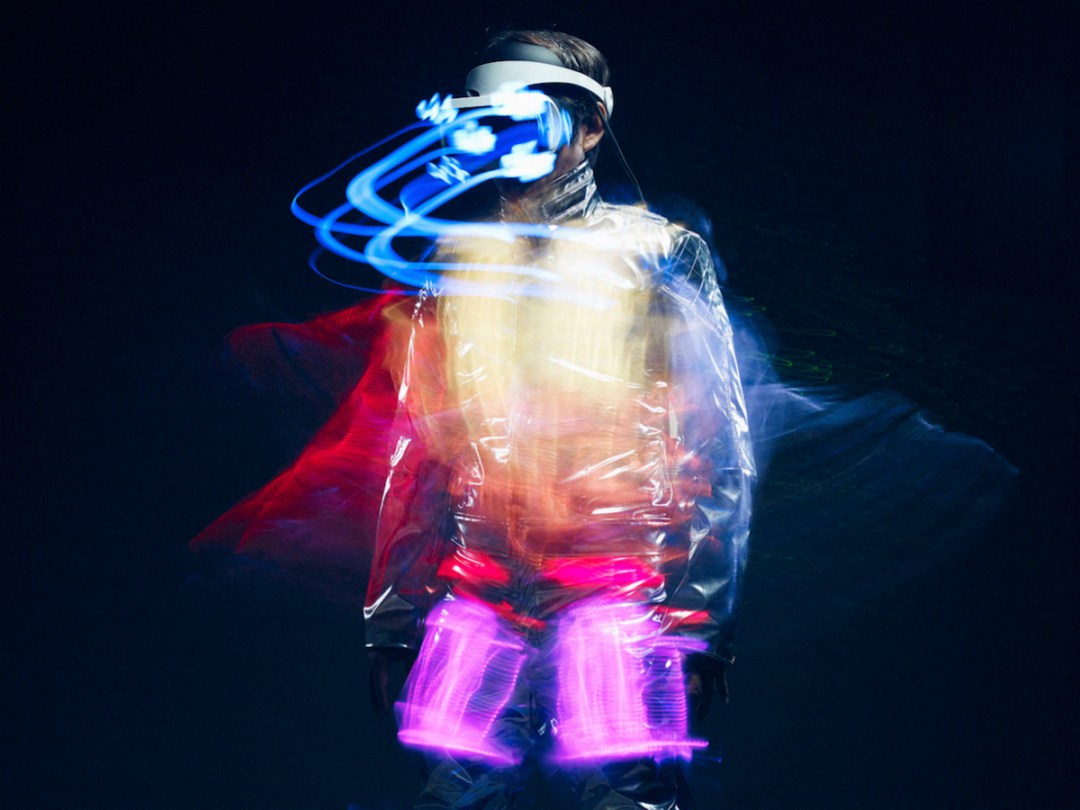 Sony's second annual PlayStation Experience expo is winding down right now in San Francisco, and beyond the first Final Fantasy VII Remake gameplay footage, there were a lot of announcements – new games and new destinations for familiar ones.
Where to start? Well, the PlayStation VR was a huge focus for Sony as the expected release nears sometime in 2016. Virtual reality is something you really have to experience to understand, so by having thousands of fans rounded up at a consumer convention, Sony surely hoped to announce some big VR games and then let players get right into them.
Rez Infinite seemed to draw the biggest reaction, as the classic Dreamcast and PlayStation 2 rhythm-action game – later brought to Xbox 360 – is reborn on PlayStation 4 with optional VR support. Creator Tetsuya Mizuguchi demoed the game onstage wearing a vibrating, light-up suit (the Synesthesia Suit, seen above), and if there's any classic game that deserves to be updated and expanded for VR, it's certainly Rez.
Ace Combat 7 was also announced for PlayStation VR – exclusively too, it seems – while Psychonauts in the Rhombus of Ruin is a VR spinoff of the beloved platform-action series, which is also in the midst of a crowdfunding campaign for Psychonauts 2.
Also coming to PlayStation VR is 100ft Robot Golf, which is exactly what it sounds like (and looks hilarious), along with Golem, a beautiful adventure from former Bungie designers. Job Simulator, which was previously revealed on PC but is now also coming to PlayStation VR, looks hilarious too.
And then there's Eagle Flight, which looks like an Assassin's Creed spinoff – and hails from Ubisoft, no less – in which you soar through Paris and dogfight as the titular bird. It may not actually be an Assassin's Creed spinoff, but we can't help but get that impression. It's also coming to Oculus Rift and HTC Vive next year, and you can catch a glimpse of that and other VR games in the trailer above.
What about non-VR games? Worry not, you've got a few new things to look forward to. Epic's Paragon was fully revealed as a MOBA (multiplayer online battle arena) game, and it's coming to PlayStation 4 as well as PC – the first gameplay trailer is above. Also, the new Hitman game will have a beta test in February before the game comes out, while great mobile puzzler Hitman Go is also coming to PS4 and Vita.
And just like Grim Fandango, LucasArts' classic adventure Full Throttle is being remastered by Double Fine for release next year on PS4, Vita, and PC. Lastly, RPG fans can take heart: Ni no Kuni II: Revenant Kingdom, the sequel to the collaboration between Level-5 and legendary anime maker Studio Ghibli, was also announced – and it looks even more stunning than the original.
That's the cream of the crop, but we recommend browsing through the latest PlayStation.Blog postings to find other announcements, new trailers, and more.
[Source: PlayStation.Blog]