Renault's 271bhp Clio R.S16 is a pocket rocket for the school run
The Clio V6 successor that hot hatch fans have been waiting for?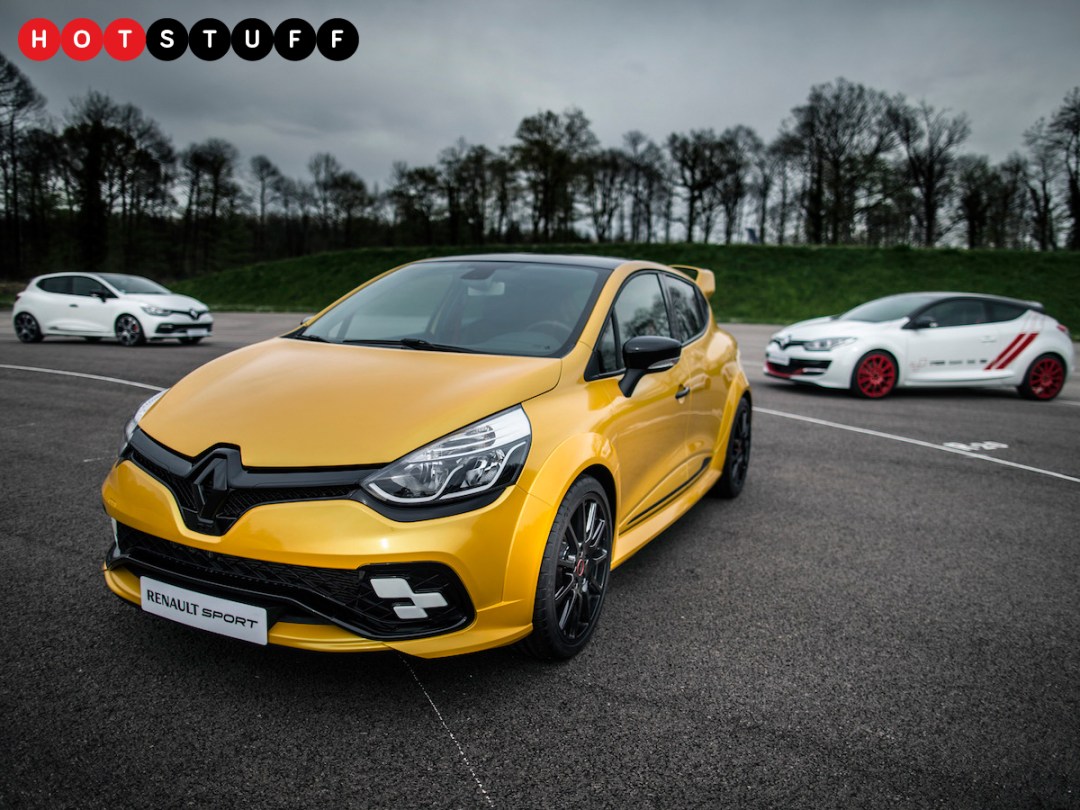 Blimey. 271bhp. A bit much, isn't it?
Come on, it's utterly brilliant. Renault decided to celebrate its 40th birthday by squeezing the monster 2.0-litre turbo engine and snappy manual gearbox from its red hot Mégane RS 275 Trophy-R into a teeny weeny Clio RS. Better still, it's got a front-engine, front-wheel-drive layout – the same hugely successful hot hatch formula Renault has been peddling for years. This could be a classic and, as birthday presents go, it's better than a pair of socks.
So it's a definite go-er, then?
Erm, no. This is still a 'concept' but not in the typical motor show sense, where it's just some cobbled together show car with little under the bonnet. The project has been running since late last year and has enjoyed input from Renault's top designers, engineers and even the Renault Sport motorsport team. The French speed addicts are quite serious about this sporty shopping trolley, testing it on both track and road with positive results. It'll even make its public debut at this year's Goodwood Festival of Speed.
Any word on performance figures?
Nothing has been set in stone, but Renault says this is could be the fastest and most aggressive hot hatch it has ever built – and evidence strongly suggests that statement isn't simply hot air. Take Renault's most potent 271bhp engine, implant it into a lightweight, race-tuned hot hatch, and let the good times roll. Expect the Akrapovič twin exhaust system to sound delightfully fruity, too.
How likely is it to go on sale?
The buzz around this little beauty suggests it could go into production in limited numbers. Ford received a brilliant reception to its almighty Focus RS, Honda's Civic Type-R is proving popular and Mercedes' A45 AMG is still an absolute beast. The hot hatch is very much en vogue right now, so Renault would be daft not to follow this through.
Should I wait for this before racing to my local Ford dealer, then?
It might be a good idea, because pricing is expected to be in the same ballpark as the manic Focus RS, while Renault is renowned for producing one of the finest hot hatch racing chassis' around. We hope to take the RS16 for a cheeky spin in the coming months, so we'll let you know how we get on.