Reasons to love Windows 8
Microsoft's golden goose has laid what it very much hopes is another golden egg. Here are five reasons why it blows our binary minds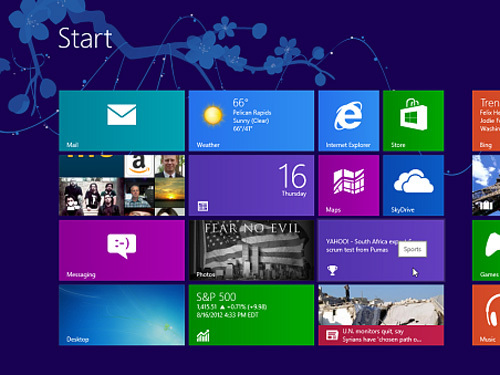 Touchy feely
Ever pressed your old-fashioned monitor in the hope it responds? Sadly, unless you have magical fingertips, you'll need Windows 8 (and touch-enabled hardware) to turn your computer experience into one comprised swipes and presses that feel incredibly intuitive. Who says you need a start button?
Super speedy
Windows 8 needs some refinement if your view of performance is running Dishonored at full resolution on three 27in monitors, but when it comes to start up, shutdown and jumping between programs, Windows 8 is much, much faster than Windows 7. A PC can boot up in under 20 seconds – not even enough time to boil the kettle.
Laptop resurrection
Windows 8's refined nature doesn't just speed up a PC that's relatively new. Older laptops and computers would benefit from a new lease of life, giving you a taste of a true 21st century computing without having to buy new hardware. It's not going to fix that cracked screen and clear away the cobwebs but improved responsiveness means less tech rage.
Beauty in the machine
Gone are the days of off-yellow and grey menus. When you're staring at a screen all day, a little colour and space goes a long way. Windows 8's bright, clear and downright gorgeous new clothes have made Apple OS design look rather ordinary by comparison.
Full integration
The pieces of Microsoft's cunning plan start to fall into place with Windows 8. The Smart Glass app means you'll be able to interact with your PC, tablet, smartphone and Xbox in new ways. Then there's access to Xbox Music and its unrivalled 30 million tracks, Windows 8 games like Cut the Rope and, hopefully, multiplayer gaming between every platform. Microsoft is even going to support Android and iOS devices for a number of its services, too.
Stuff Office Cat's Diary 26/10/12
Google Nexus 7 is now £100 cheaper than the iPad Mini
Best Android apps this week