The premium metal Galaxy S5 with a 2K screen might be on its way after all
Samsung has a new mystery phone in the works, and it could be its best phone yet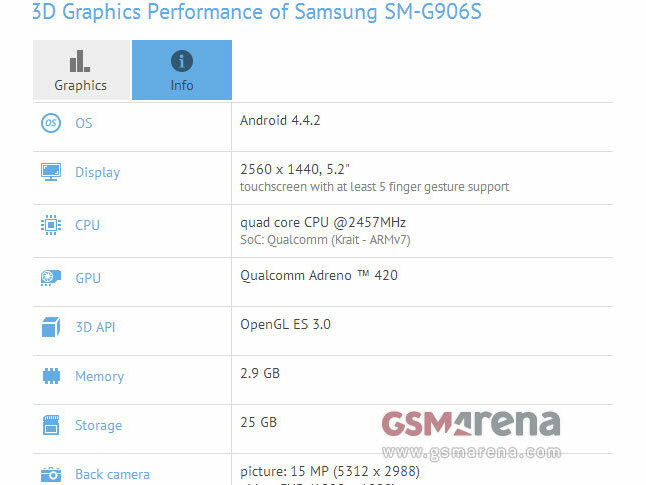 Way back before the Samsung Galaxy S5 was officially revealed at MWC in February, there were persistent rumours of another more premium handset which would be released alongside it.
But the Galaxy S5 reveal came and went, and there was no further mention of a more powerful premium device. Until now.
A benchmark from GFXBench for a device called the G906S has appeared online, and its specs are very impressive indeed.
A 5.2in QHD 2K 2560 x 1440 display, Qualcomm's most powerful processor – the Snapdragon 805 – a 15MP rear camera and 3GB of RAM make drool-worthy reading for any Android fan.
The existing Galaxy S5's model number is G900, so it doesn't take much to presume that this mysterious powerhouse is somehow linked to either an S5 variant, or a newer model altogether.
READ MORE: Samsung Galaxy S5 hands-on review
While we could be looking at early specs for the Galaxy Note 4, it's unlikely that Samsung would shrink the Note 3's screen down to 5.2 inches as that wouldn't be enough to distinguish the Note phablet brand from other 5in smartphones.
There's nothing in the benchmark specifications to suggest that the device will be made from premium materials like metal or glass, but based on previous rumours which match up with these specs, we expect it to have a better build than any other Samsung device released to date.
While Samsung's CEO J.K. Shin has outwardly denied the existence of a superior S5-like device, the company clearly has something in the works that it's not willing to share with the world at this time.
We'll be keeping a very close eye on any more mention of another Samsung superphone, so stay tuned.
READ MORE: Samsung Galaxy S5 preview – specs, price, release date