Philips reveals a trio of Android-powered 4K Ambilight TVs
Would sir care for some Google tricks and LED immersion with his Ultra HD content?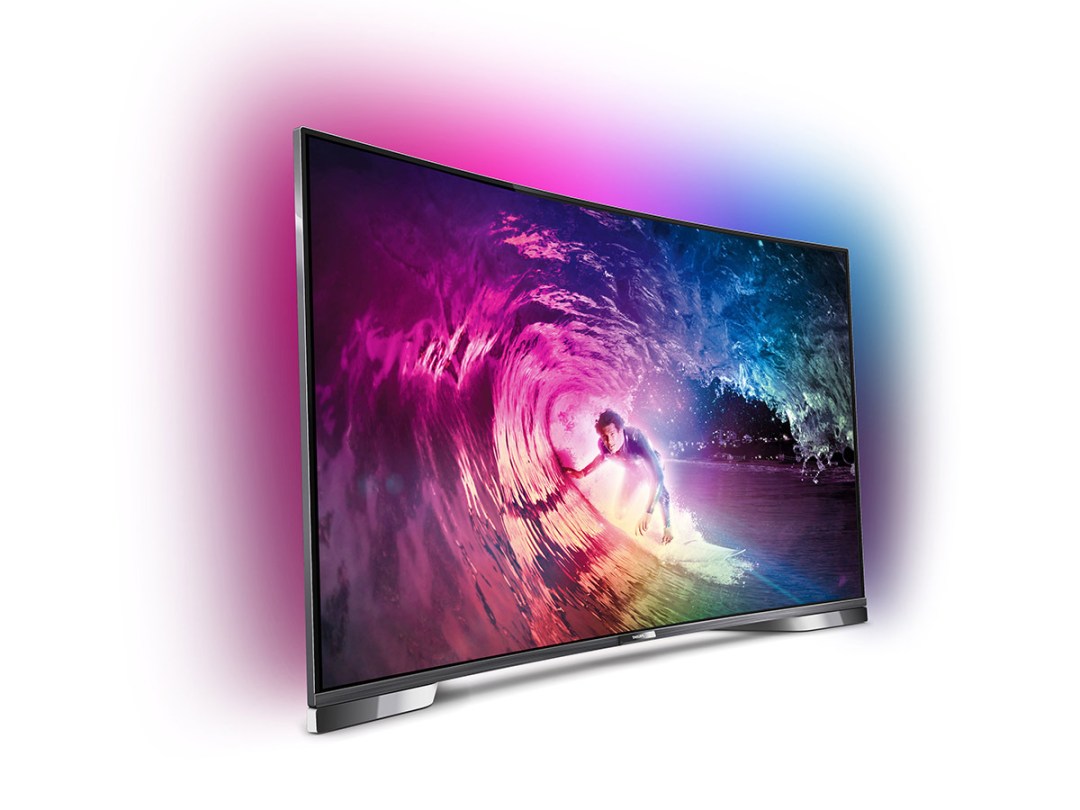 Philips has announced a slew of Android-powered 4K TVs, including its first ever curved set.
The Philips 8900 (pictured above) brings the fight to LG and Samsung's bendy offerings with a curved 55in 4K display, along with a 1000Hz panel for increased motion sharpness. 
It's also got a built-in sensor which measures the ambient lighting and adjusts the LED backlight accordingly, while a three-sided Ambilight system aims to provide a more immersive movie watching experience.
As with the rest of Philips' range, the 8900 is powered by Android, which means you'll get access to TV-suitable apps and games via the well-stocked Google Play Store. 
The bundled remote features a pointer for mouse-like scrolling and navigation, while a rear keyboard and voice recognition are provided to make searching for content easier. There's also an integrated camera for gesture controls, if you fancy flailing your arms at the screen and pretending you have kinetic powers.
READ MORE: All the latest news from IFA 2014
The 55in/65in Android-powered Philips 9100's main focus is on improving the picture quality as much as possible. Its main weapon is the Perfect Pixel Ultra HD engine, which works to digitally enhance and optimise picture quality and contrast.
The 9100 also has a 1000Hz panel for reduced motion blur, along with a four-sided Ambilight system and the ability to upsacle normal content to 4K resolutions.
A wireless 50W sub is also thrown in with each unit, and Spotify Connect support is supported straight out of the box for hassle-free music streaming.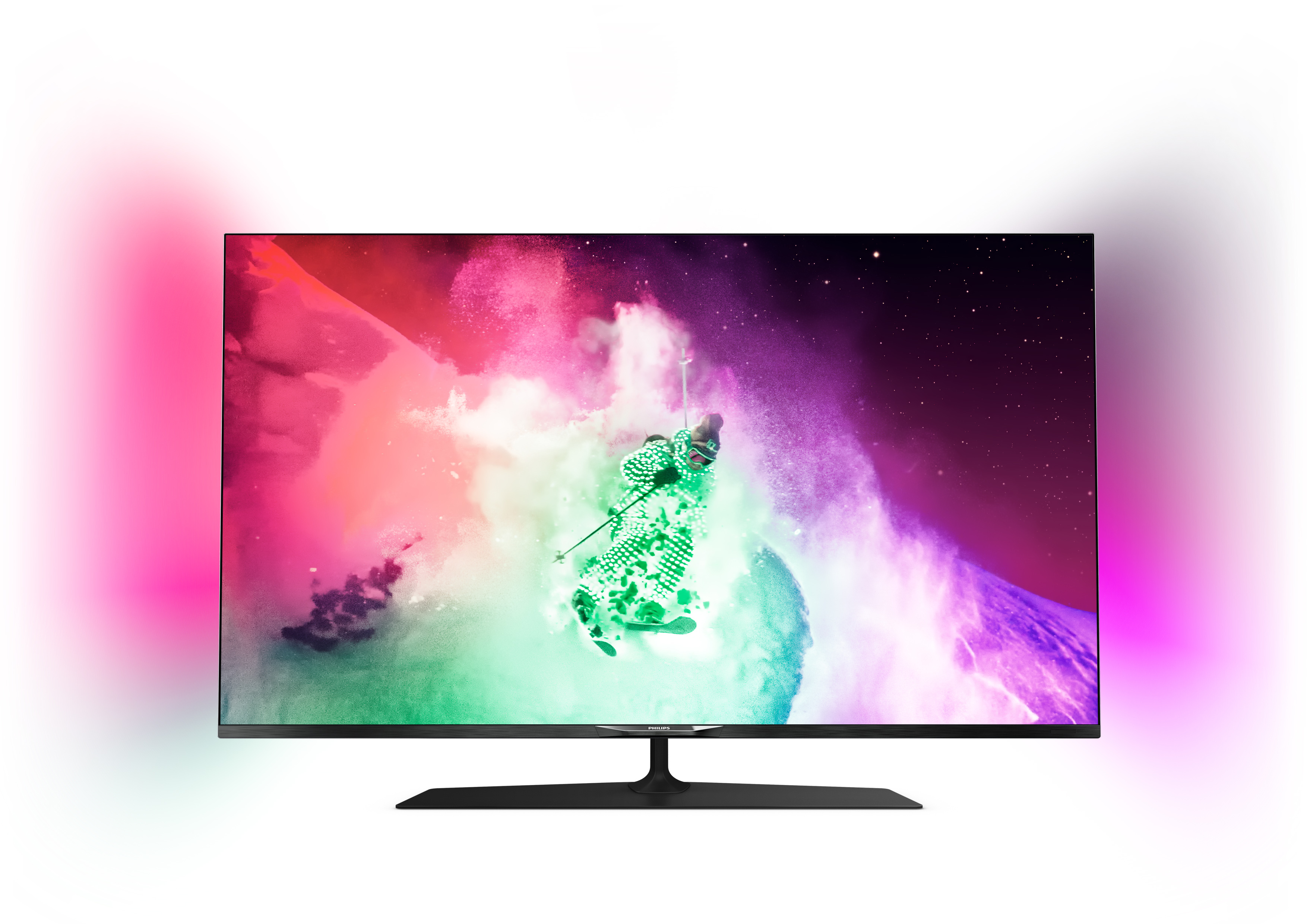 Lastly, we have the budget-focused 4K 59in and 55in 7900 models, which also feature Android, a two-sided Ambilight system, and the ability to upscale non-4K content. An in-built twin tuner let's you watch one programme while recording another.
All three sets will be available in the 'third quarter of 2014' which we presume means it'll be out before the end of September. Prices have yet to be disclosed, and we're hoping that the 7900 in particular lands with a wallet-friendly price tag to help kickstart the 4K living room invasion.
In addition to the three TVs, Philips also revealed a standalone Android L-powered UHD 880 media player, which utilises the new HEVC compressing technology to stream 4K content to Philips' 4K sets.
Supporting HDMI 2.0 for 60fps 4K playback, the €250 media player is expected to land by the end of March next year. Existing owners of Philips' 2014 4K TVs and its 8000/9000 series will be able to nab one for free.
READ MORE: Samsung Galaxy Note 4 hands-on preview