Parrot's Bebop 2 drone ups the speed and doubles the battery life
Big enhancements coming to the reasonably affordable quadcopter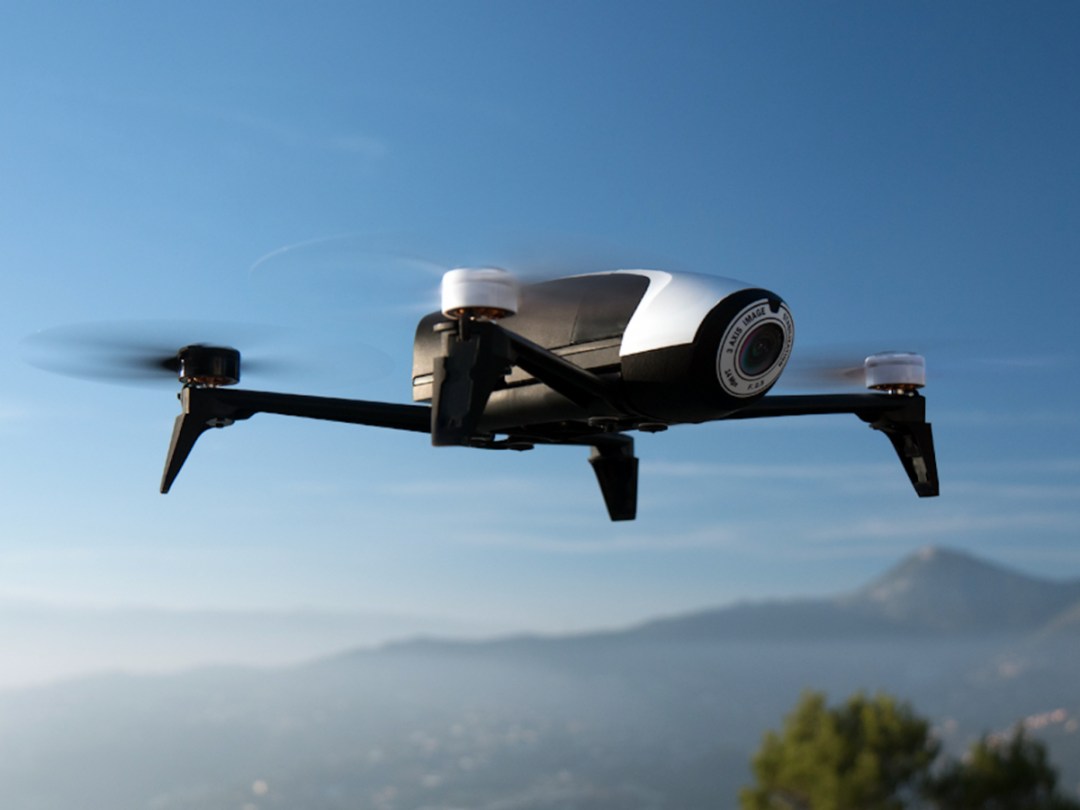 Excited as we are about the continuing advancement of high-end flying drones, it's the mid-range quadcopters that are more likely to sell to newcomers. So the announcement of the Bebop 2 is good news indeed.
Parrot just announced the second-generation version of its reasonably affordable drone, the first model of which we reviewed earlier this year. We liked it quite a bit, although it came with a couple notable limitations – most significant of which was its 12-minute flight time.
Luckily, the Bebop 2 makes big strides in that department. The new drone boasts 25 minutes of flight time, doubling the previous tally, plus the Bebop 2 bumps up the top speed to 37 miles per hour – a nice enhancement over the previous 24mph limit. All told, you can expect a faster, longer-lasting flight experience.
According to The Verge, Parrot trimmed out weight and unnecessary parts to lighten the Bebop 2's load and get those performance gains. However, that means that the 14-megapixel camera – which takes 1080p footage – uses digital image stabilisation instead of a hardware gimbal. In other words, the Bebop 2 probably won't compare to a higher-end drone. But that matches up well with the price.
The Bebop 2 will sell for US$550 (about £360) and goes on sale on 14 December. Like the original Bebop, you can control the Bebop 2 using an iPhone or Android phone, or you can pay extra for the Skycontroller, a dedicated controller that extends the range and lets you plug in a VR headset for a more immersive viewing experience. The bundle with the Bebop 2 and Skycontroller sells for US$800 (about £525).
[Sources: Engadget, The Verge]