DJI Air 3 drone brings two cameras and huge battery life to the sky party
An all-round glow-up for DJI's mid-range model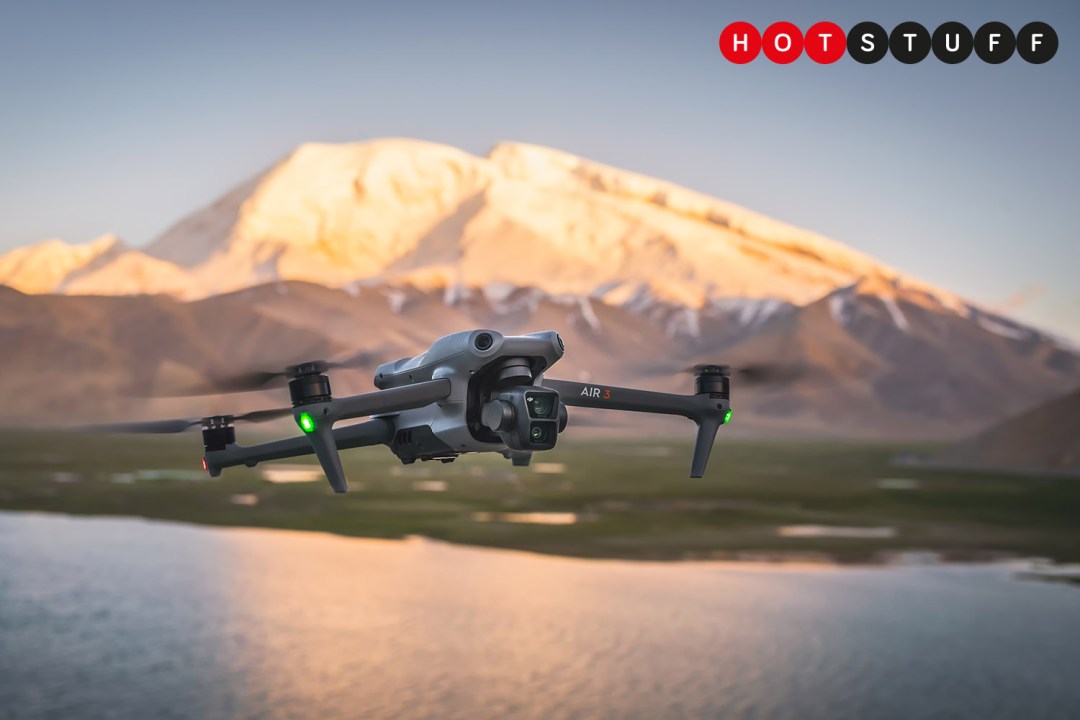 DJI has launched its latest mid-range drone, and the first of its Air models to come with a dual primary camera setup. The DJI Air 3's gimbal mounted camera unit now comes with two 1/1.3in 48MP CMOS sensors: one paired with a wide-angle lens and one paired with a 3x telephoto lens that can offer additional reach and compression on aerial shots – a powerful additional creative tool that can be used to better highlight a particular subject.
Because both of the DJI Air 3's cameras use the same sensor size and resolution, DJI claims imaging results will be consistent no matter which you're using. The 48MP resolution also means users will be able to crop images without sacrificing too much detail, while the cameras have access to 4K/60fps video in normal mode, 2.7K/60fps in vertical 9:16 mode, 4K at up to 100fps for slow-motion purposes and 10-bit D-Log M and HLG picture profiles for greater dynamic range and post-processing colour grading flexibility.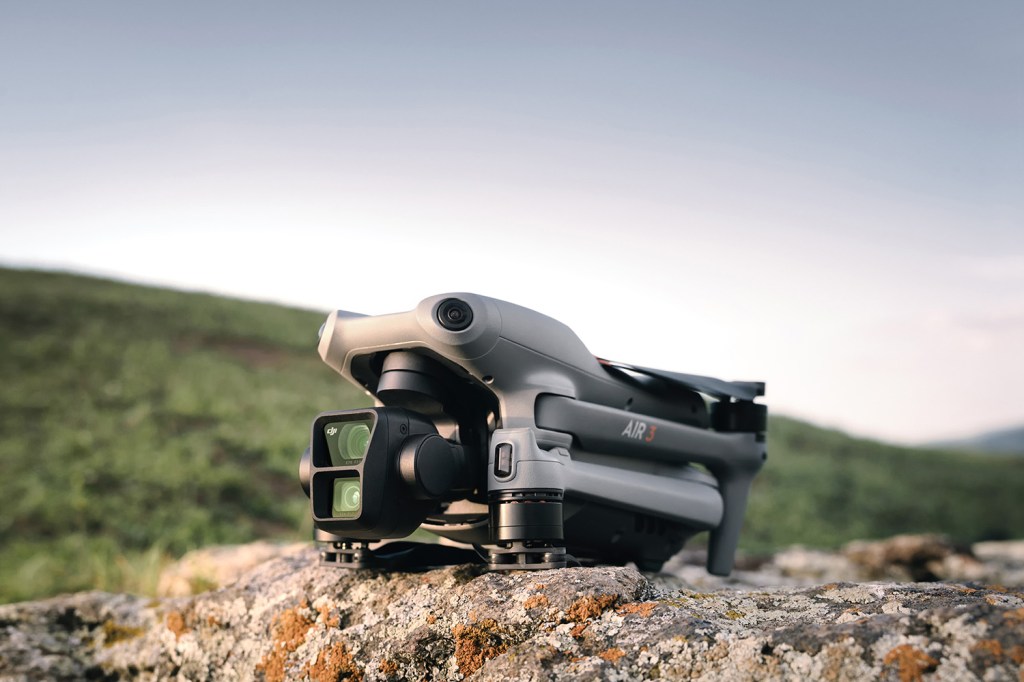 The DJI Air 3 also improves on the (wonderful) DJI Air 2S by boosting battery life to 46 minutes (up from 34) and adding side-facing obstacle detection sensors (to the up, down, front and rear sensors on the Air 2S). So you not only get plenty of flight time but can feel pretty confident that you're not going to crash the Air 3 into anything while it's up there.
It also offers O4, the latest version of DJI's video transmission system. The company says that means a more stable live stream with 1080p/60fps quality and a control distance (theoretically, at least) of up to 20km.
In the EU, Iceland, Switzerland, Norway and Liechtenstein, the Air 3 will be given the C1 drone class, meaning it can legally be flown close to buildings and people (but not over large crowds or over 'uninvolved' people). In the UK, however, the DJI Air 3's 720g take-off weight means much stricter rules apply: you cannot fly it within 50m of uninvolved people or within 150m of residential, recreational, commercial or industrial sites. Hopefully the UK's drone laws catch up with the EU's soon, because UK-based pilots are currently subject to some extremely draconian (and largely unenforceable and unenforced) restrictions compared to the rest of the world.
The DJI Air 3 is available to order now, priced from US$1099/£962/€1099 with a DJI RC-N2 controller, $1349/£1199/€1349 in a Fly More Combo bundle (with RC-N2, battery charging hub, two additional batteries and carrying bag) or $1549/£1379/€1549 in a Fly More Combo with the more advanced RC 2 controller.
We have a review sample charging up as we write these words, so keep your eyes peeled for a full, in-depth DJI Air 3 review soon.