The Orange C550 is here!
No, really! It's here - on our desk. Could this be the smartphone to knock the Nokia 6680 and T-Mobile Compact off their perches? Click through to read our first thoughts...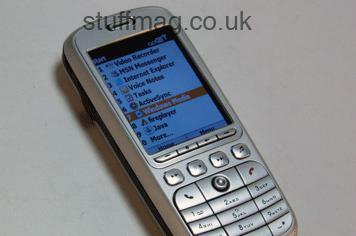 The new higher-spec, redesigned SPV is here – and we think it's rather good. As you can see from the photo, the screen's resolution is far better than the C500 – a particularly useful improvement for the upped 1.3MP camera.
A quick play with WMP 10 reveals it to be far better than the media player on the C500. This time you can browse content by artist, album, genre or type of media (TV, video, audio).
Its music credentials are further cemented by the fact that it's the second phone to be loaded with Orange Music Player. That means access to 300,000 downloadable AAC+s, which is pretty cool.
Disappointments? The Mini SD slot's still behind the battery, the numberpad's a little too near the bottom of the phone and the music player buttons should really be where the Home and Back ones are.
Pricing starts from free with certain contracts. It's on sale from Orange's website.