Nvidia's new Titan X is the most insane graphics card ever made
If the power doesn't floor you, the price tag might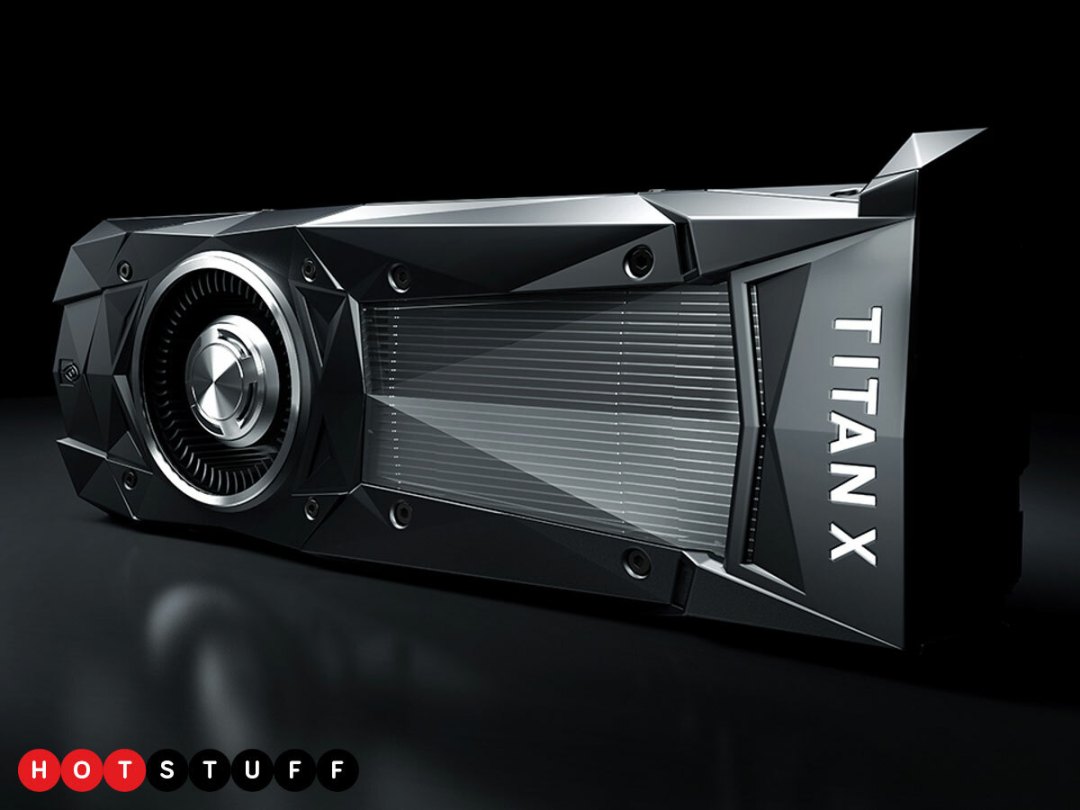 Another Nvidia graphics card? And I just spent £600 on a new GeForce GTX 1080!
Well, that's a pretty powerful graphics card there (as we said in our review), so you'll probably be fine for a few years – but the new Titan X is in a whole different league.
How so?
Well, it's kind of the supercar in the GPU world – something so incredibly powerful that it blows even high-end conventional cards out of the water when it comes to graphics processing power.
Give me numbers.
Well, it packs 12GB of GDDR5X memory, 12 billion transistors, 3,584 cuda cores. And it's capable of 11 teraflops (or trillion floating point operations per second). To put that in perspective, the 2015 Titan X can do 7 teraflops, and that GTX 1080 you mentioned (introduced a couple of weeks ago) can do 9.
Nvidia says it's up to 60 percent faster than last year's Titan X, which means it'll simply munch through the toughest visual challenges. If running games in ludicrously high resolutions or playing VR titles without compromise is your goal, this looks like the card to buy.
And the downsides?
Well, there are three that immediately spring to mind. Firstly, this is the biggest GPU ever made, physically, so you'll need a roomy case to fit it in. In full flow, it's also going to churn out about as much warmth as a fan heater, so you're cooling game needs to be on point too.
And finally, the cost: the Titan X is going to set you back a stonking US$1,200 when it arrives on 2 August. There's no UK price confirmed as yet, but Nvidia say it's come out in the US and Europe at the same time. The dollar price currently converts to £915, but factor in VAT and you're probably looking at over a grand.
Curse that weak pound.
Yep. But if you're dead set on buying it, we're sure you'll find the cash somewhere. Try the back of the sofa first.