Nvidia Project Shield vs Razer Edge Pro
As two new console platforms lead the way in mobile and home gaming, we put them head-to-head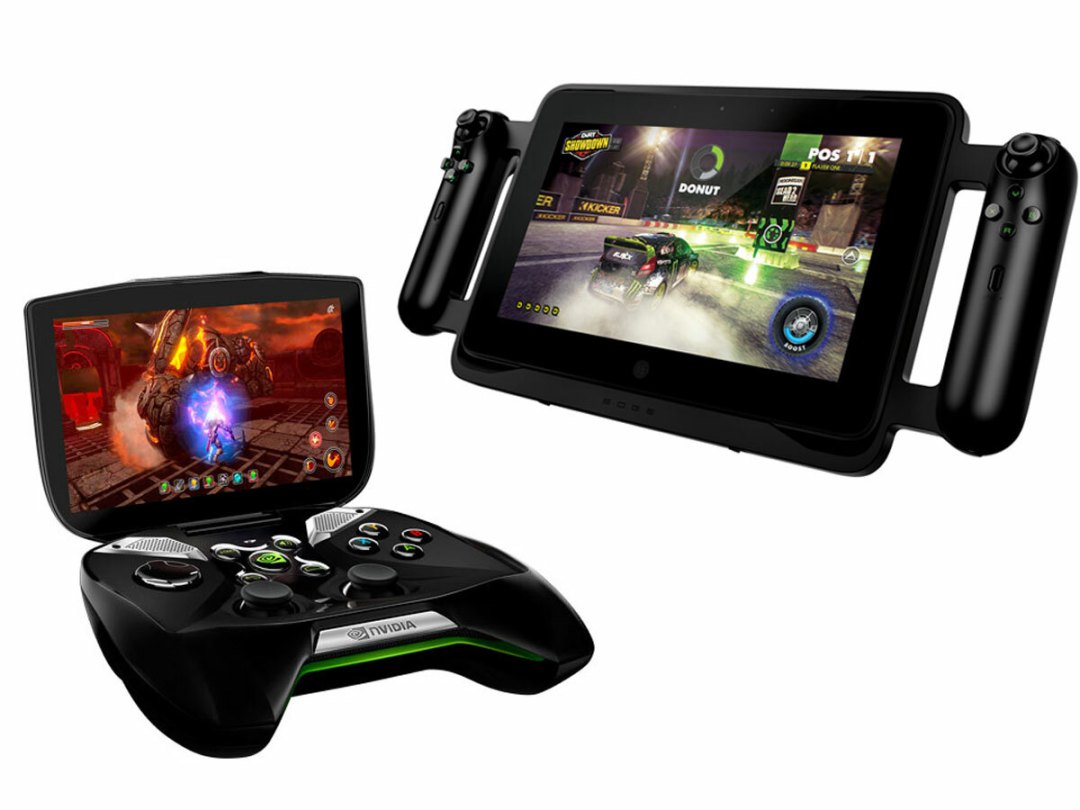 Nvidia Project Shield vs Razer Edge Pro – fight!
If this gaming battle were about hype the Razer Edge Pro would surely win – the buzz around the gaming tablet formerly known as Project Fiona has been deafening. But a new challenger has emerged in the form of Nvidia's Project Shield, which stole the show at CES this year with its surprise appearance.
This battle won't be decided by pre-launch publicity, though – it's all about gaming prowess, mobile abilities, and the contenders' potential impact on how we game in future. Time to go controller-to-controller.
Nvidia Project Shield vs Razer Edge Pro – power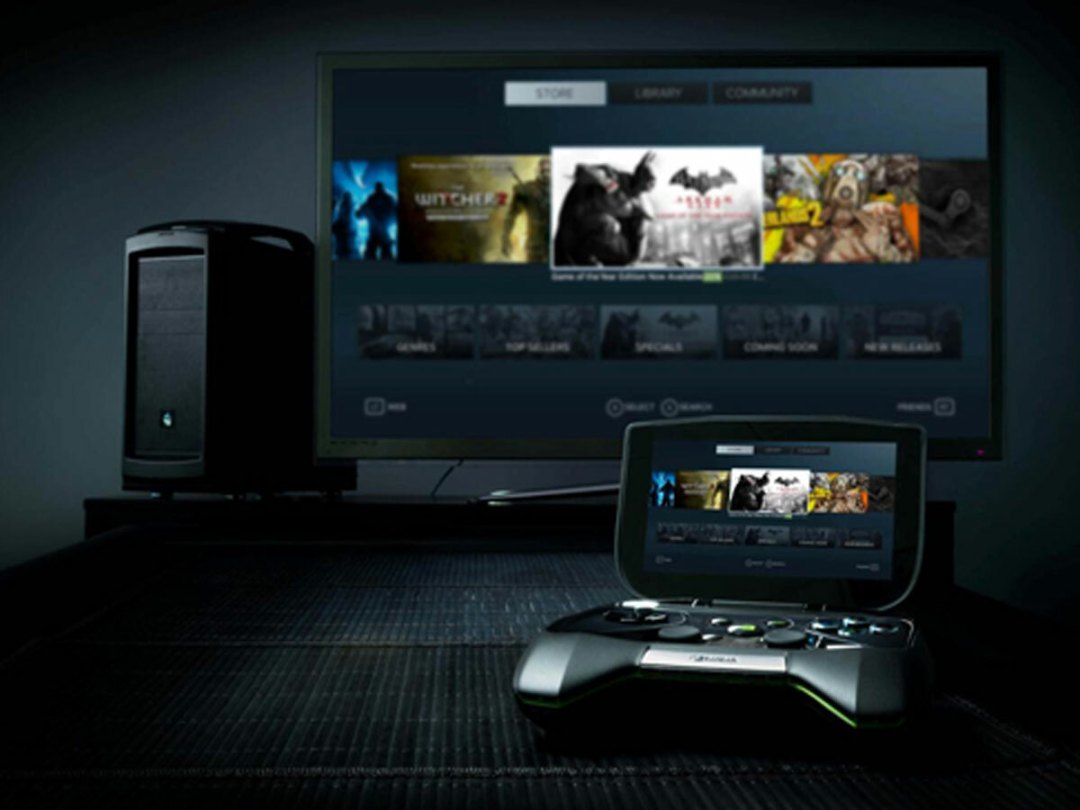 Coming out swinging is Project Shield, which packs into its controller shaped body an Nvidia Tegra 4 processor comprising a custom built 72-core GeForce GPU – the world's most powerful mobile processor.
That takes care of Android gaming on its Jelly Bean-powered innards, then. But the Shield also packs in 802.11n 2×2 MIMO Wi-Fi, letting you stream full-fat PC games from a GeForce GTX powered PC to the Shield's 5in 720p screen. Plus it'll output to a TV, letting you do away with conventional consoles altogether.
The Razer Edge Pro might not harness your PC's processing grunt, but since it comes with a 1.9GHz i7 Core, 8GB of RAM and a 2GB Nvidia GT 640M graphics card, it probably has more power than your home computer anyway. On stand alone power the Razer takes this round.
Nvidia Project Shield vs Razer Edge Pro – portability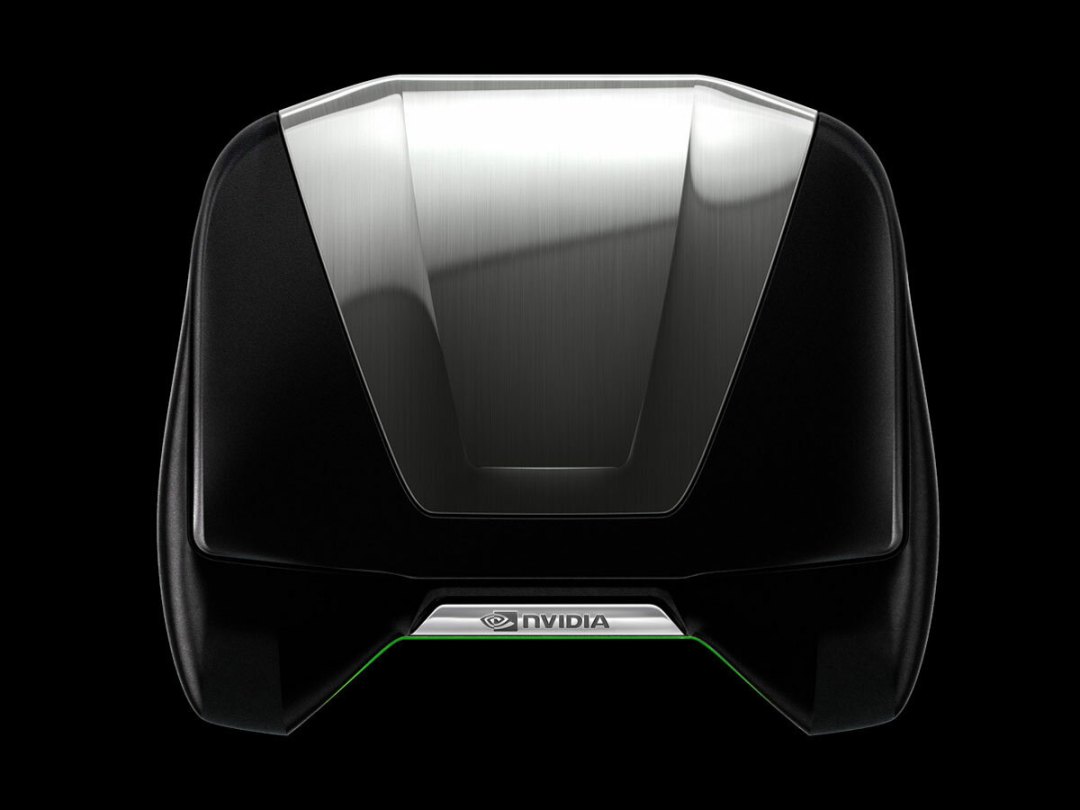 The Razer Edge Pro finally makes that overused tech word, convergence, mean something. This really is a tablet, mobile gaming platform, console, and PC all in one. But that full-size controller dock is rather bulky – it doesn't exactly lend itself to gaming on the morning commute.
The Nvidia Project Shield, by contrast, is a pint-sized portable, about the size of an Xbox 360 controller – but it's limited to Android games when you're on the move, with streamed PC games only an option over your home Wi-Fi network.
Ultimately, Razer has the edge in this round, for letting you take your PC games on the go – however bulky the package.
Nvidia Project Shield vs Razer Edge Pro – controls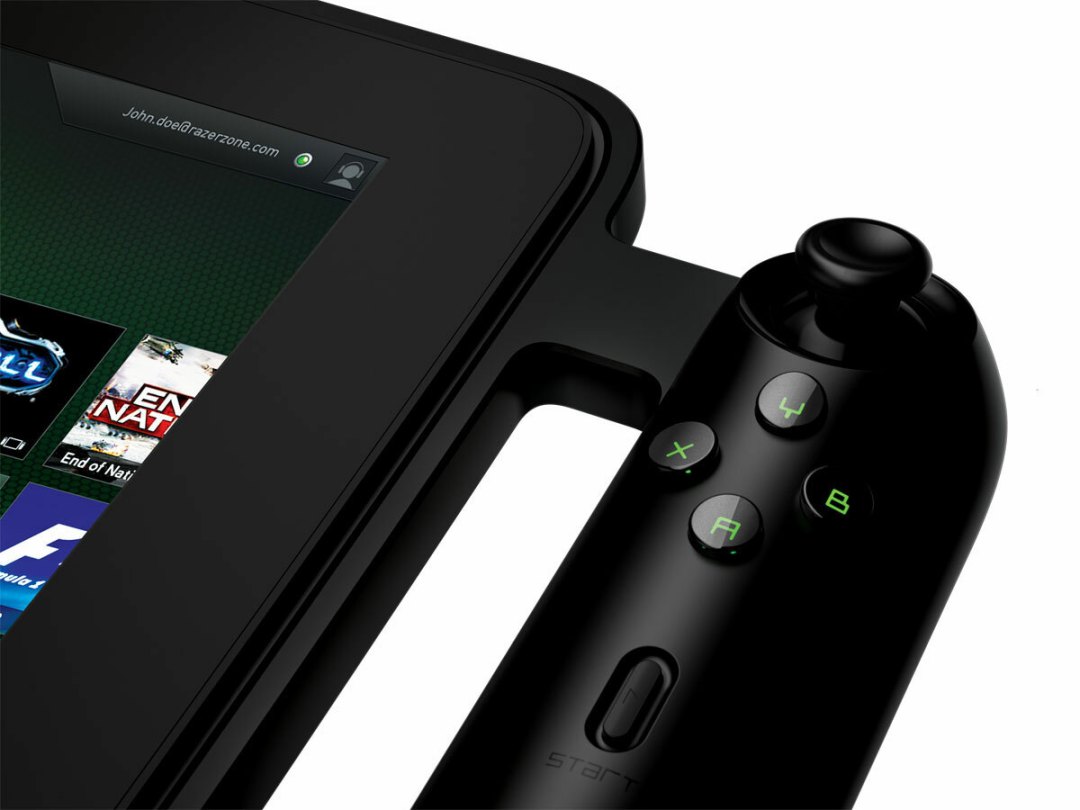 A tough one to call as this could come down to personal preference – much like Xbox and PS3 controllers.
The Razer Edge Pro's Gamepad Controller serves up vibrating grips on either side of the tablet – a brief blast of Skyrim at CES felt initially peculiar, though you quickly become used to the placement of the controls on either side of the screen. Of course, its USB ports offer up the option of plugging in a standard controller – like, say, the Razer Sabertooth – if the mood takes you.
We loved the feel of Project Shield in our hands-on – although that screen may become a little weighty after a while. This one has to be a draw – for now.
Nvidia Project Shield vs Razer Edge Pro – extras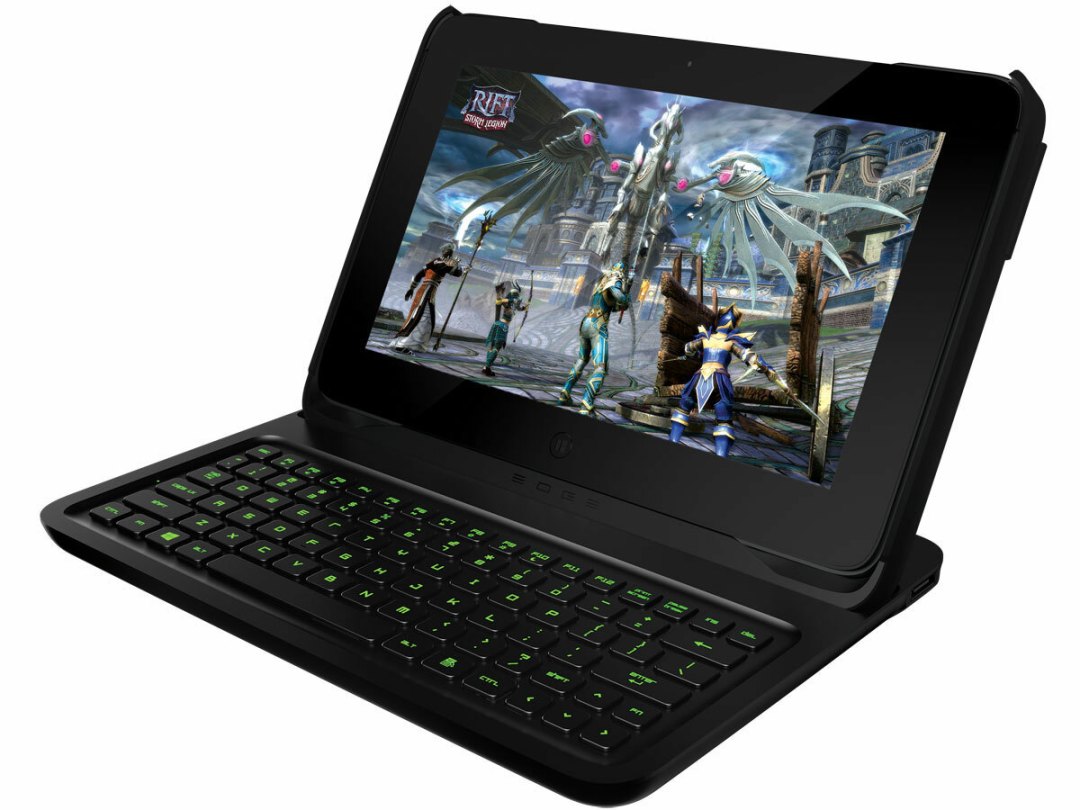 Project Shield has gone down the future-proofing route with enough processing juice to allow for 4K video streaming to a TV for up to 5 hours without a charge. It also sports some serious integrated speakers, if you want to give the teenagers playing their mobiles on the bus a taste of their own medicine.
But the Razer Edge Pro runs full Windows 8, sports a backlit keyboard, stereo speakers, a dock for big screen gaming, a 10.1in IPS touchscreen (1366×768) and a 256GB SSD – all of which means it can do pretty much anything you want. That also means it'll play Steam games like its competitor, pipping it to the post ahead of Project Shield.
Nvidia Project Shield vs Razer Edge Pro – pricing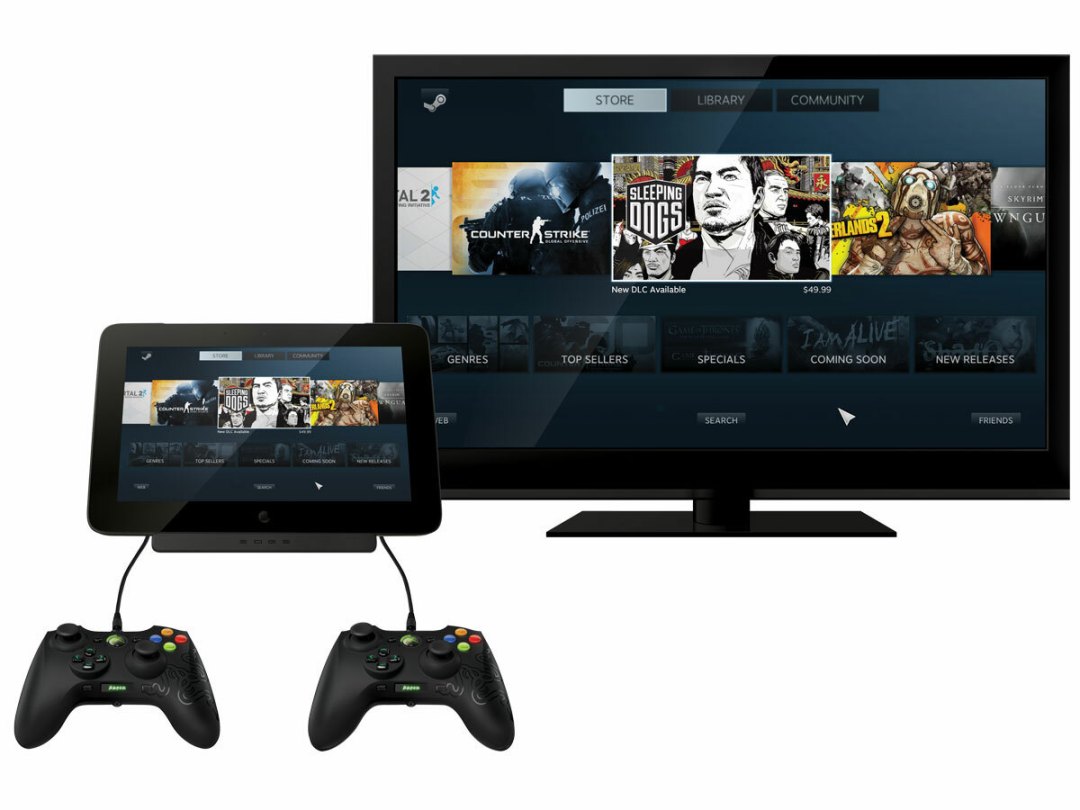 The money is where these two start to look worlds apart. The Razer Edge Pro will set you back a whopping US$1300 (£820), not including the keyboard or controller dock. The lower-specced Razer Edge, with a Core i5 processor, will cost US$1000 (£630).
Project Shield isn't priced yet but based on the cost of mobiles with similar components we expect the price to hover around £350.
So if money is no object go for the Razer Edge Pro with all the trimmings, lucky you. But if you already own a GTX PC and you don't want to spend as much then Project Shield is ideal. Though it's worth bearing in mind that Nvidia will be updating the Shield every year – so the Razer Edge Pro might have the edge in terms of longevity.
If you don't own a GTX PC and you're on a budget we'd say keep saving for the Xbox 720 or PlayStation 4 – likely to be unveiled at E3 this June. Android gaming for £350 really isn't justifiable, no matter how awesome the controller.
Nvidia Project Shield vs Razer Edge Pro – verdict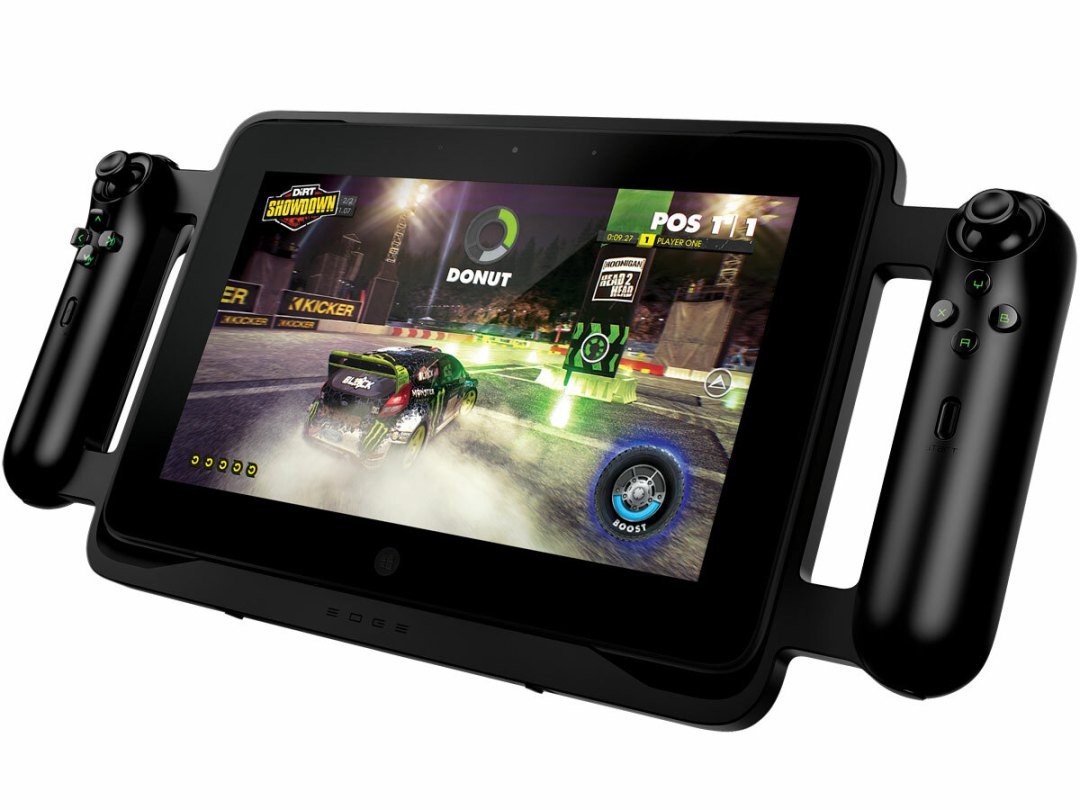 On paper the Razer Edge Pro, with its full PC options, gaming controls, and keyboard takes the crown. Indeed, it could be the fabled one device to rule them all, replacing your tablet, notebook PC, home games console and portable gaming device in one fell swoop.
But take into account the Razer's whopping US$1300 (£820) price – and that's before you start adding accessories – and the Shield's more affordable Tegra 4-based setup does start to look a lot more appealing.
Of course, to realise the Shield's true potential, you'll have to drop some cash on a gaming PC for handheld streaming, and Nvidia's yearly upgrade plan could leave your Shield obsolete before its time.
Check back soon for full reviews of both devices – but for now we'd suggest you start saving. The future of gaming on the go is here, and it's set to dent your wallet.
You might also like: Future soda cans and crisp packets will have touchscreens