Nintendo 64 and DS games hit Wii U, plus new games and Amiibo announced
Latest Nintendo Direct video is filled with lots of little details, but no big Zelda replacement
Fans are still reeling from Friday's news that The Legend of Zelda for Wii U won't be released until next year, but Nintendo tried to soothe the pain late last night by unleashing a barrage of announcements for its current platforms via a new Nintendo Direct video conference.
For the old-school fans, Nintendo has finally, finally started making Nintendo 64 and Nintendo DS downloadable games available for Wii U. Super Mario 64, Donkey Kong 64, Mario Kart DS, and WarioWare Touched are all up for sale now at £8.99 apiece, and if you buy any three of them before 16 April, the last one's free.
As with previous Virtual Console releases, if you bought those N64 games on the original Wii, you'll pay a smaller upgrade fee (£1.79) instead of the full price.
In terms of current Wii U games, Mario Kart 8 will receive a free update adding the 200cc speed class – the fastest ever seen in the series – on 23 April, the same day the previously revealed Animal Crossing DLC pack is released for the racer.
And Super Smash Bros. for Wii U and Nintendo 3DS will get Mewtwo as a playable character on 28 April, while Lucas from Japanese RPG favorite Mother 3 will follow in June. More characters will be added down the line, as well, based on fan votes.
Whimsical multiplayer shooter Splatoon will hit Wii U on 29 May, along with a couple of Amiibo figurines available (and an exclusive one in the special edition game bundle), while Yoshi's Wooly World will release on 26 June alongside a trio of amazing-looking yarn-based Amiibo. Mario Maker will release in September, meanwhile, while horror series entry Project Zero 5 is expected out later this year.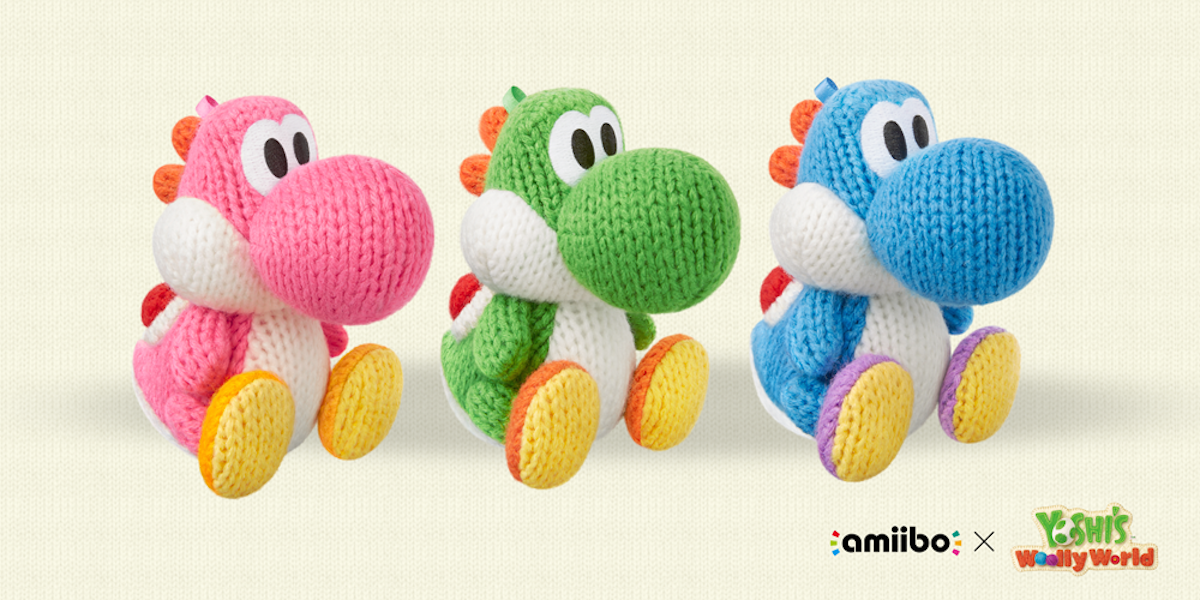 Over on the 3DS, the company announced a new Animal Crossing game – a spinoff: Animal Crossing: Happy Home Designer, which finds you building and customizing houses based on animal requests. (Thrilling?) Due out this autumn, the game will also support a new kind of Amiibo: cards, which can be recognized on the New Nintendo 3DS, or on the older 3DS/2DS models using an NFC peripheral due out around the same time.
And if it's traditional Amiibo figurines you want, the Super Smash Bros. line will expand further than previously announced with Jigglypuff and Greninja on 29 May, followed by Zero Suit Samus, Ganondorf, Palutena, and Dark Pit in June, and lastly Olimar and Pikmin, Bowser Jr, and Dr. Mario in July. In other words, Amiibo toys are very much here to stay.
They're even getting a free Wii U app called Amiibo Tap: Nintendo's Greatest Bits, which lets you unlock demo snippets of classic games by tapping an Amiibo to the GamePad.
If you were looking for Nintendo's next Wii U megaton reveal, it's not in this bunch: that's likely to come at E3 in June. But at least the die-hards have a steady stream of stuff to look forward to in the coming months. You can watch through the entire Nintendo Direct video above to catch the highlights and much more.
[Sources: Nintendo UK Twitter, YouTube, Eurogamer]