New Skylanders starter pack injects tablets with console gaming powers
Distracting the kids on long journeys just got a hell of a lot easier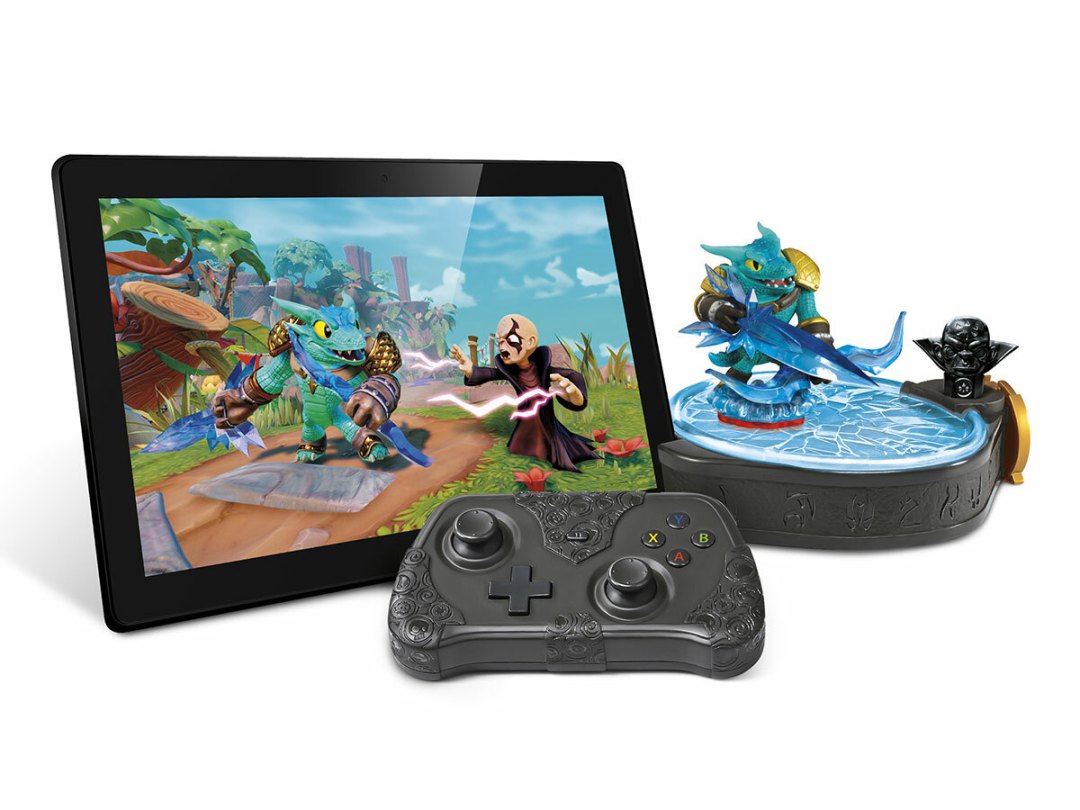 Tired of your kids dominating the family games console? Then you're going to love the Skylanders Trap Team Tablet Starter pack.
The child-friendly pack is designed to let your darling offspring/snot-nosed oiks get the full Skylanders experience on an iPad, Android device or Kindle Fire, with no need for them to interrupt Daddy or Mummy's marathon Call Of Duty: Advanced Warfare session on the Xbox One. 
Each pack comes with a controller, two Skylander characters, two Trap pieces and a Traptanium Portal – a plastic stand kitted out in flashing LED lights which reads the RFID chips embedded in the base of collectable figurines. Slot one of the Traps into the portal and you'll be able to 'trap' enemies within the game, turning them into playable characters, with the option to switch characters mid-game.
READ MORE: Disney Infinity 2.0: Marvel Super Heroes preview
As players build up the whole set, each character is transported into the Skylanders world the minute the figurine is placed on the portal.
Once summoned, gamers have the option to either use on-screen controls, or they can dock their tablets into the side of the portal stand and use a physical Bluetooth controller – with thumbsticks and rear triggers – to progress through the game.
Both the controller and portal will work across iOS, Android and Kindle Fire devices, so there shouldn't be any compatibility issues when Android children cross over to Apple territory on a play date.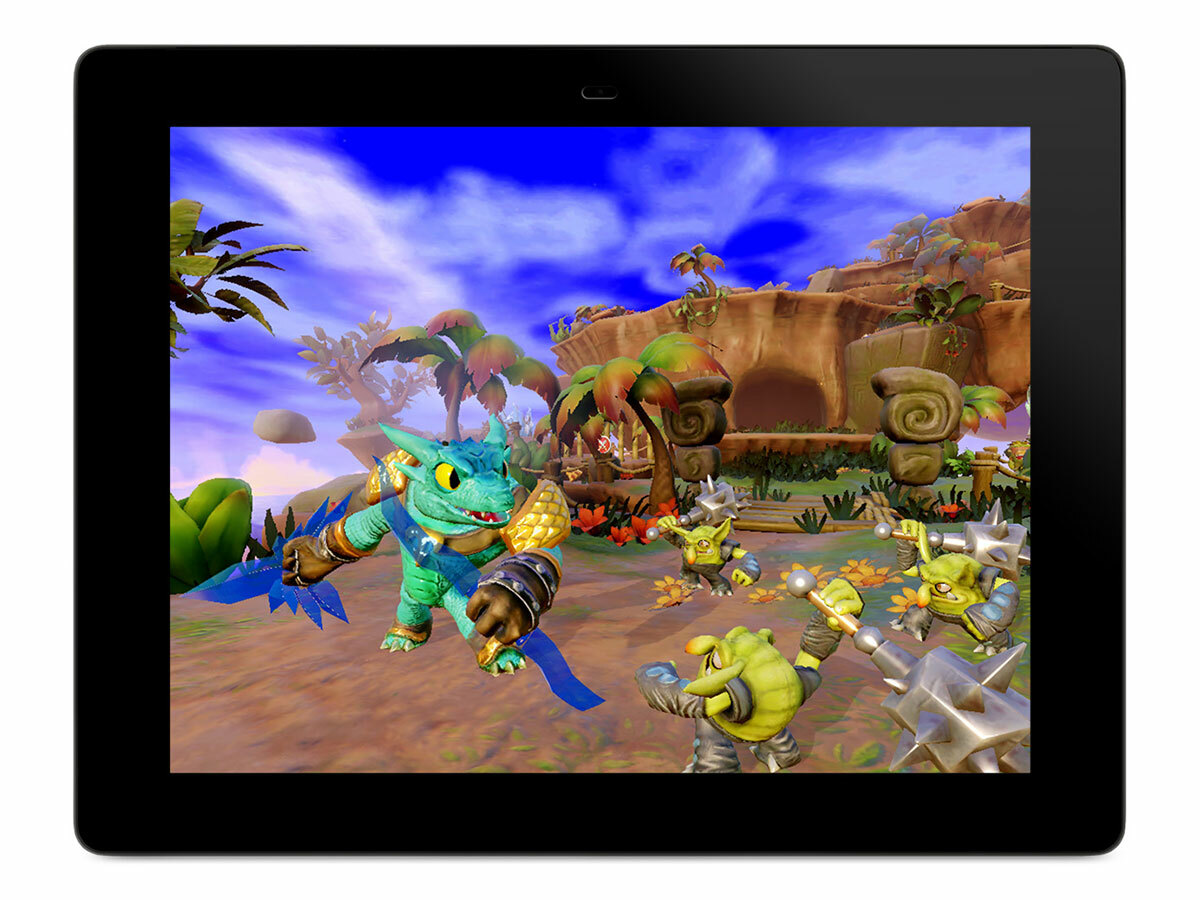 Having seen the game running on an iPad Mini with Retina Display in the flesh here at Gamescom 2014, we can vouch for Activision's claim that the tablet version is graphically just as impressive as its Xbox One and PS4 counterparts.
You can even hook up your tablet of choice to a TV, essentially turning the whole package into a very portable, hassle-free games console.
The starter pack will be available to snap up from 10 October for £65, while individual Trap Master toys can be picked up for £15. Core Skylander toys will have a £10 price tag, while Trap toys will be £6.
In the meantime, we're going to have a nice long grumble about how all we had to play with in our day were sticks, rocks, and bees.
READ MORE: Call of Duty: Advanced Warfare preview with multiplayer-hands-on
Supported tablets at launch
Apple iPad 3rd gen onwards (including iPad Mini Retina)
Apple iPad Air
Kindle Fire HDX (7in and 8.9in)
Google Nexus 7
Samsung Galaxy Tab Pro (8.4in, 10.1in, 12.2in)
Samsung Galaxy Tab S (8.4in, 10.5in)
Samsung Galaxy Note 10.1
Samsung Galaxy Note Pro 12.2