New brand Vector announces classically-styled smartwatches
Luna and Meridian models combine tech and tradition - and leave us drooling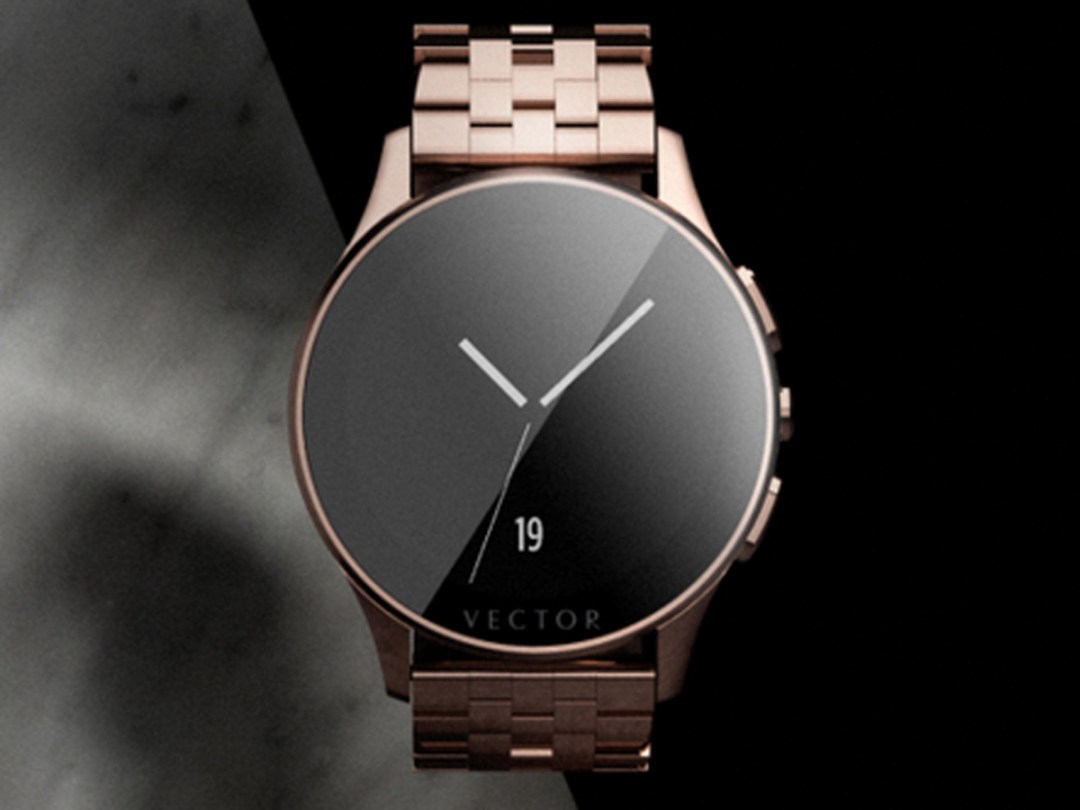 It might be the solar eclipse, but how mad does an unknown brand have to be to weigh in against the smartwatch heavyweights on its first attempt?
It turns out not all that mad, not when you can produce watches as beautiful as Vector's Luna (£237) and Meridian (£135) models. According to Vector's website, the new wristwear combine "software and hardware development with traditional watch design" to create "elegant and intelligent watches that intuitively integrate with your personal life".
Eschewing any analogue components besides the styling, we can see what Vector means: offering to grace the wrists of smartwatch connoisseurs with metal bodies and options of stitched leather, rubber, or metal link straps, the watches nevertheless carry all the features of a bona fide timepiece of the intelligent kind. Like a promotion-pursuing PA, the Vector watches will count your steps and calories, track your activities and sleep, whilst bringing you notifications, calendar appointments and news headlines from chosen RSS feeds. They even promise to learn which apps you check and when, adjusting the information they deliver accordingly.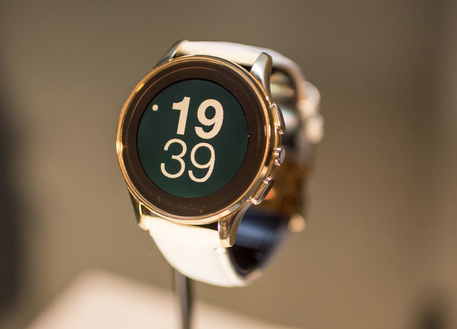 Yesterday's announcement at BaselWorld that Tag Heuer, Google and Intel are teaming up to produce premium wrist-tech left us fluttering like crazed magpies, but Vector hopes to ape its competitors with that classic analogue design and – here's the big one – 30 days of battery life.
Even taken with a pinch of salt, a battery that can last several weeks is a big selling point. The juice capacity of the Pebble was similarly one of its key attractions and, combining this with premium materials and a raft of features, Vector might be on to a winner.
How have they done it? Well, there's no touch screen. Dropping any smeary finger-screen bonding time in favour of three subtle buttons on the side of the body of both models, this reflects the "less gadget, more style" approach Vector is pursuing, though it remains to be seen whether this is something consumers will buy into.
The other feature which maximises charge is the screen: no rainbows here, it's monochrome. With the added benefit of apparently increased readibility in direct sunlight, can Vector find the same success as the more pixelated black-and-white Pebble did? With most competitors moving towards colour screens, whether OLED or epaper, this could be a deciding factor.
Vector seems to have aimed not at introducing something new into your life, but at making The Watch truly smarter.
Vector CEO Joe Santana made it clear that the company's watches, like most normal wristwear, were not intended to intrude on your daily life: mirroring their traditional, understated looks, the Luna and Meridian models won't vie for your attention like an unruly, albeit shiny, child; instead, like a subtle clearing of the throat, they'll let you know of notifications via a gentle vibration and simple thick line appearing around the watch face.Want to read it? Flick your wrist within five seconds, as if checking the time before adjusting your immaculately styled suit and smoothing your hair, and it will display the message.
This approach carries over into other features, too. Waterproof to 50m, there's every reason to forget you're even wearing one of the Vectors (except, of course, that they're downright beautiful). Similarly, the watch faces are designed to be large and easy to read, and you can customise this through the partner app. In combination with the monochrome display and subtler controls, its clear to see the market that Vector is aiming for.
Linking with Android, iOS and Windows smartphones, Vector isn't limiting itself to luxury, and with third-party apps already on the horizon, including a Nest thermostat control, things look promising for this bold new brand.
Perhaps they've taken lessons from Will.i.am and Gucci, but it remains to be seen whether the arguably classier and subdued styling and functionality of the new Luna and Meridian models will hit the mark when they go on sale globally this summer, from their online store and "selected local retailers".