MWC 2015: Pebble plots global domination with Pebble Time Steel
In an interview with Stuff, founder Eric Migicovsky also details plans for ingenious accessory straps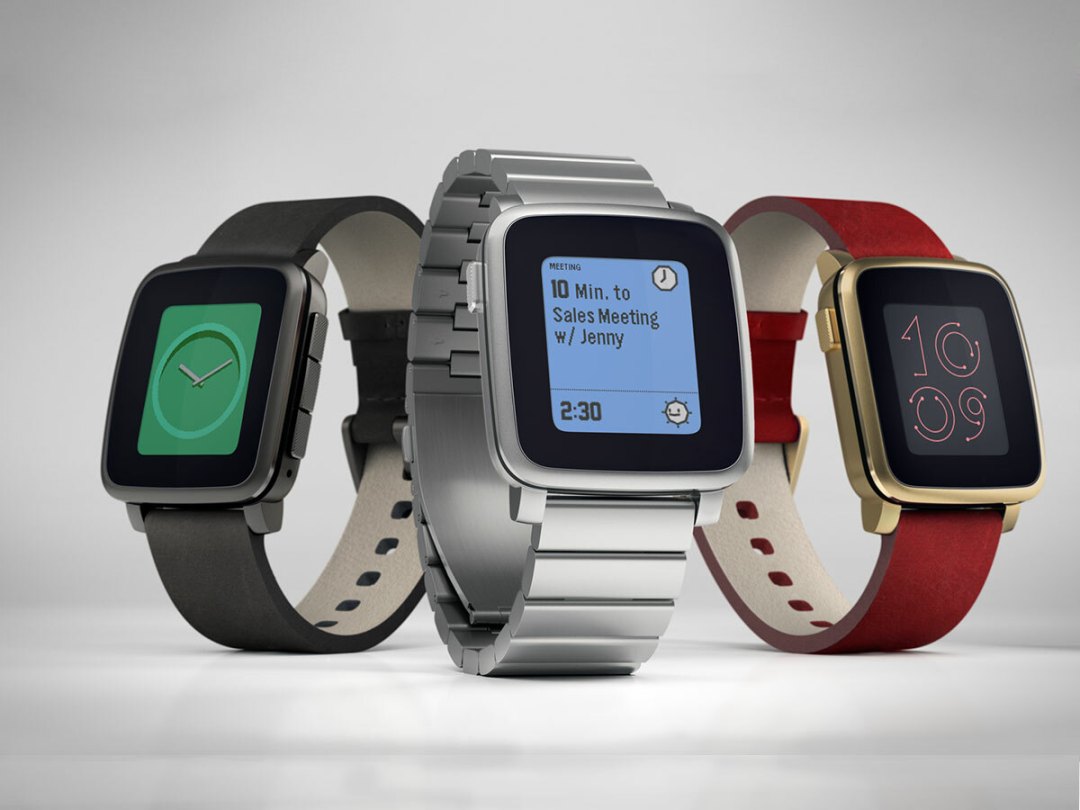 Pebble has announced a premium version of its new Time smartwatch, the Pebble Time Steel.
The internet has barely had time to balance itself following the crowdfunding extravaganza that was last week's launch of the Time, but Pebble's far from finished shaking up the market.
In an exclusive interview with Pebble's founder, Eric Migicovsky, at MWC 2015 in Barcelona this week, we learned that the company is also launching a new platform of accessory straps for the Time and Time Steel. These will use the same I/O port on the back of the watch case that is currently used for charging. 
Migicovsky said that rival smartwatches try to cram in every possible sensor to the detriment of size and battery life. Accessory straps for Pebble Time, he said, could include specific sensors for specific activities or simply a strap-hugging external battery. The straps attach and detach with a simple spring clip, and are a standard 22mm lug width. 
That ability to switch the strap in seconds will be of great use to Steel buyers – or current Pebble Time Kickstarter backers who upgrade their pledge – as they will get both a metal bracelet and a leather strap.
Three metal finishes will be available: silver, gold and gunmetal grey, all with complementary strap colours.
And there's more good news for Steel buyers – it has the same fancy colour e-ink screen and internals as the Pebble Time, yet adds three whole days to its battery life – so that's ten days without needing a charge. All that and it's a mere 1mm thicker.
One thing's for sure, though: there was a worldwide grumble about Pebble returing to Kickstarter to crowdfund its latest watch, despite the significant success of the first iteration and those disgruntled internutters are only going to be more incensed now that Migicovsky and his crew have doubled up on the Time's crowdfund campaign with the Steel.
Still, it hasn't had too much of an effect on the Time's Kickstarter campaign – it currently has 55,000 backers, with US$12 million pledged of a US$500,000 goal. So that's 2400% funded with 24 days still to go.
Both watches must already be in production for a May delivery date and we'll bring you full hands-on reviews of them just as soon as we get samples.