Motorola outs Gleam+ flip phone
Go retro with Moto's budget update to its Gleam featurephone, complete with LED matrix display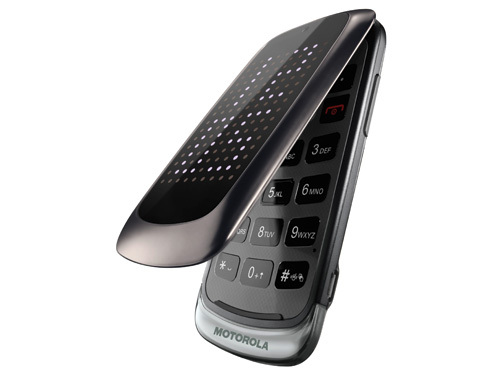 It's not often you see a flip phone around these parts – 2012, that is. But Motorola reckons there's still some pockets crying out for the £70 Gleam+. This value clamshell has a 2.8mm 400×240 screen, 2MP camera, plus internet browsing and social networking via an Opera browser (minus 3G or Wi-Fi).
So while the Motorola Gleam+ isn't exactly setting our hearts on fire with its specs, it does still have access to the basics – like email, Bluetooth, an MP3 player and up to 16GB of memory with an SD card. The Gleam+ weighs in at just 105g but, being a flip phone, you're looking at a 13.5mm thick form factor.
We imagine those tasty LED dots, showing you the time in glorious big numbers, might be a big factor for anyone considering buying the Gleam+. If that's enough to sway you, you can get it now from £10 a month.
Google Maps does Live Tube updates ahead of London 2012
Is Motorola's new Webtop mode plain Ice Cream Sandwich?
Just because they could – tongue controlled Kinect