Moto Z Play: Motorola promises two-day battery life
Update: Now with hands-on video of the 50-hour phone and its awesome Hasselblad camera add-on in action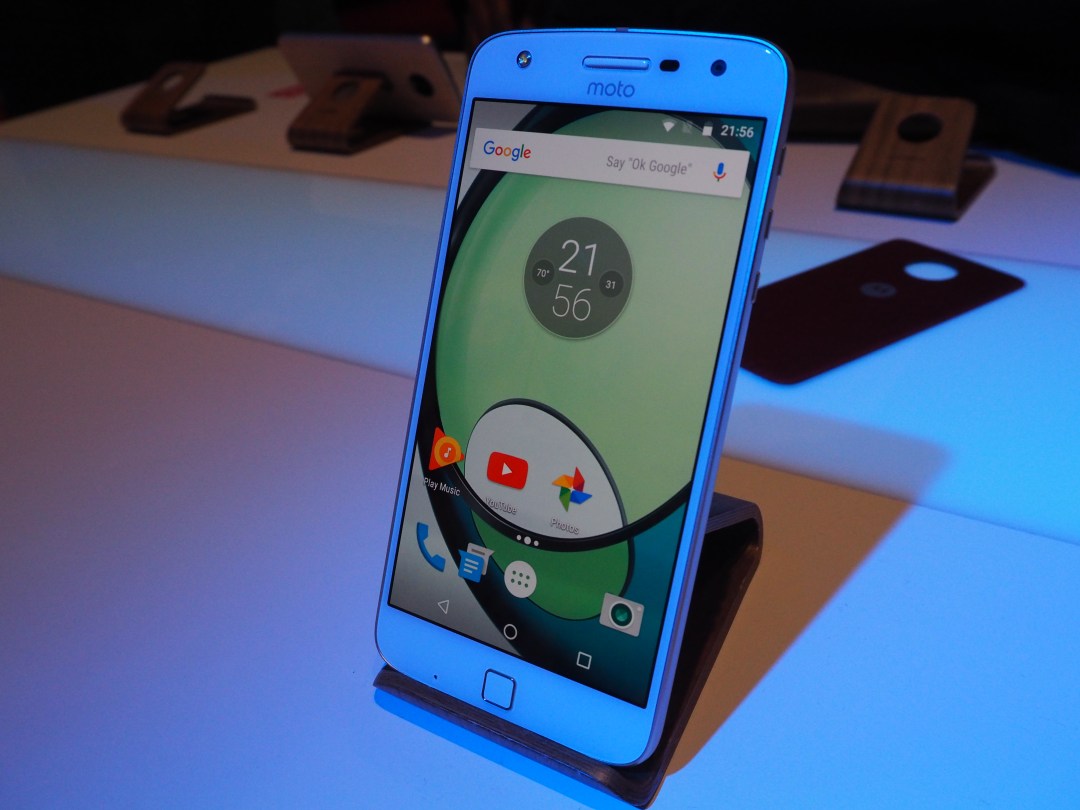 Motorola conquered the world with its budget smartphones, but now it's going mid-range?
In case we haven't said it enough already: the Moto G4 is the tech bargain of the year. Pound-for-pound, it's the best smartphone on the market, offering fantastic specs at a frankly ridiculous price. So it's slightly odd that Motorola would release the Moto Z Play next month for 499 euros (UK price TBC, but expect £450-£499).
That price is quite a bit higher than the excellent OnePlus 3, but vastly cheaper than the likes of the Samsung Galaxy S7 and iPhone 6s. Thankfully, it has an ace up its sleeve: a 50-hour battery life.
Motorola thinks it can squeeze over two days out of the Moto Z Play?
The company says that during normal, everyday use, the Moto Z Play will last for 50 hours, or effectively two whole days. Predictably, it's managed to do this by stuffing more battery capacity into the phone's 5.5in frame – specifically, this is a 3510 mAh battery.
That makes the phone slightly thicker than most smartphones released this year, but you don't need a market research team to tell you that battery life is one of the most important considerations for phone buyers, so many will happily put up with the extra bulk. The phone is just shy of 7mm thick, roughly the same thickness as the iPhone 6s Plus, so if you're used to a larger phone, you're unlikely to even notice. It certainly didn't feel too bulky when I tried it at IFA.
So I can ditch the portable charger, but is there any other reason to buy the Moto Z Play?
Well, it's less of an Android powerhouse than the current crop of flagships, but it still looks like a decent all-rounder. The octa-core 2.0GHz Qualcomm Snapdragon 625 chipset won't set any benchmark records, and the 3GB of RAM starts to look paltry next to the OnePlus 3's 6GB. However, it should still be fast enough for most day-to-day uses, while the 16MP camera appeared to take some rather nice shots at our IFA preview. And if that's not good enough, there's always the 299 euro Haselblaad True Zoom add-on…
Wait, why should I buy a camera add-on that costs almost as much as a compact camera?
Well that's a fair point, but given the usual price of Haselblaad cameras ($6,000+), you might consider this something of a bargain. The True Zoom is part of Motorola's "Moto Mods" add-on programme, which allows you to snap new gear onto your phone including the Haselblaad camera, a JBL speaker, and even a minature projector.
The True Zoom ups the phone's megapixel count to 18.9, and offers a 10x optical zoom to improve the quality of your zoomed-in stalker snaps. In the flesh, it feels good, takes great pictures, and looks just like a compact camera to the untrained eye.
Neato! When's it out?
Both the Moto Z Play and the Haselblaad True Zoom will be available in September, and we'll bring you the final verdict as soon as we've laid our paws on review samples.