Montblanc's e-Strap turns its mechanical watches into smart wearables
Let's face it: smartwatches just don't look as smart as the classic mechanical watch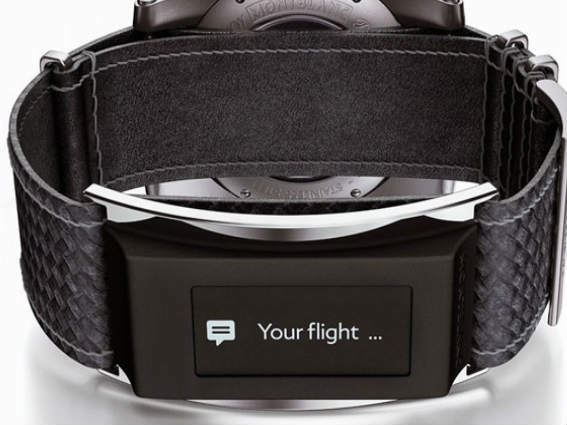 While Tag Heuer has reluctantly conceded it just might start making wearable tech, Montblanc is taking a slightly different tack. Instead of outrightly making smartwatches, it has instead come up with a neat little add-on called the e-Strap.
If you're the type who buys Montblanc watches, the average smartwatch would seem rather dinky in comparison. But with the e-Strap, Montblanc adds smartwatch functionality without spoiling the design of its watches. The add-on is made specifically for its new Montblanc Timewalker Urban Speed line, however.
Notifications in style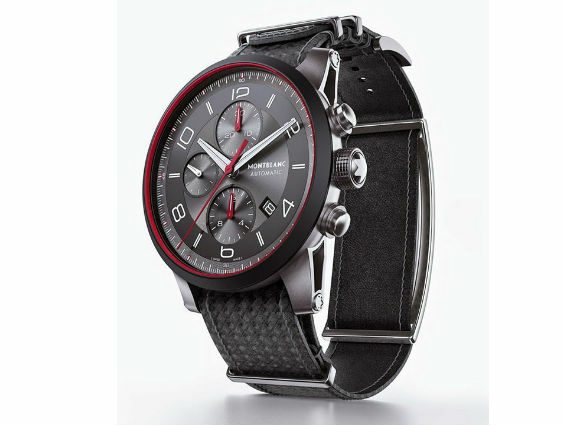 What is the e-Strap made of? This leather strap has a carbon fibre texture that Montblanc calls "Extreme Montblanc leather" and has, attached, an electronic module that comes in DLC (diamond-like carbon) coated steel or grey steel.
Montblanc's rationale behind the strap is that its customers don't want a luxury smartwatch, thus the strap which its customers can use to add functionality without sacrificing style.
Some of the 2015 Montblanc Timewalker Urban Speed watches will have the e-Strap included, though it will be available for separate purchase. Good news: it will be compatible with all 42mm or 43mm-wide Timewalker watches.
The electronic module will have a 128×36 pixel resolution on a 0.9-inch monochromatic OLED touchscreen display. It will display the standard text and call notifications, but also include an activity tracker complete with an accelerometer and pedometer. There's also Bluetooth 4.0, vibration alerts and an option to control your phone's music player.
Montblanc claims its e-Strap will offer up to five days of continuous use between charges thanks to its internal lithium ion battery. It will be chargeable via microUSB and is aalso shock-and-splash resistant.
Prices? The 43mm TImewalker Urban Speed Chronograph with a base Swiss ETA Valjoux 7750 automatic movement and e-Strap is €4,690 (£3,650). For the 43mm wide Timewalker Urban Speed UTC it's €3,990 (£3,100) and the TImewalker Urban Speed Automatic is €2,990 (£2,330). To get the e-Strap on its own, it's €250 (£200).
READ MORE: Get your wearable tech fix with us
[Source: Engadget]