Mini's next-gen models pack new round infotainment display
It's a 9.4-inch rounded OLED with new operating system.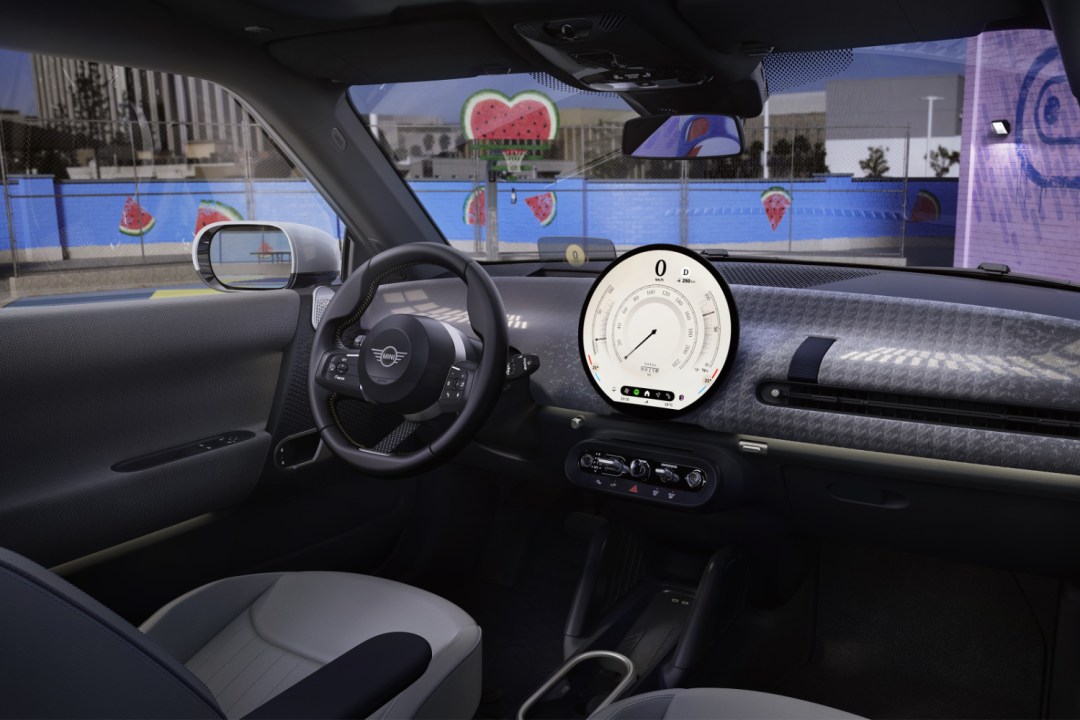 The infotainment system inside your set of wheels is a big decision-maker when buying a new car. While Apple CarPlay and Android Auto are popular choices to do the heavy lifting, your car's default system should still be up to scratch. And Mini's next-gen models are aiming for a wheely good (we couldn't help it) in-car entertainment system, with an all-new display and operating system.
Inside Mini's next generation of cars, you'll find a redesigned infotainment display. Rather than the typical tablet-style screen, the automaker is opting for the first rounded display. This 9.4-inch OLED panel offers slim bezels, a thinner display, and a more modern design for the front panel. Below this, you'll find the physical buttons and controls you'd expect. There's even a switch to project LED lights on the car's fabric dashboard. And there's an optional heads-up display you can spec up to on the new models.
A new display can't come without new software to run on it – enter Mini Operating System 9. While not so catchily named, it packs plenty of new features to make things more convenient on your drives. There are various themes you can pick from for the display, in keeping with the "fun" vibe of the next-gen models. These are colour schemes that expand across the car, including your instrument cluster and ambient lighting.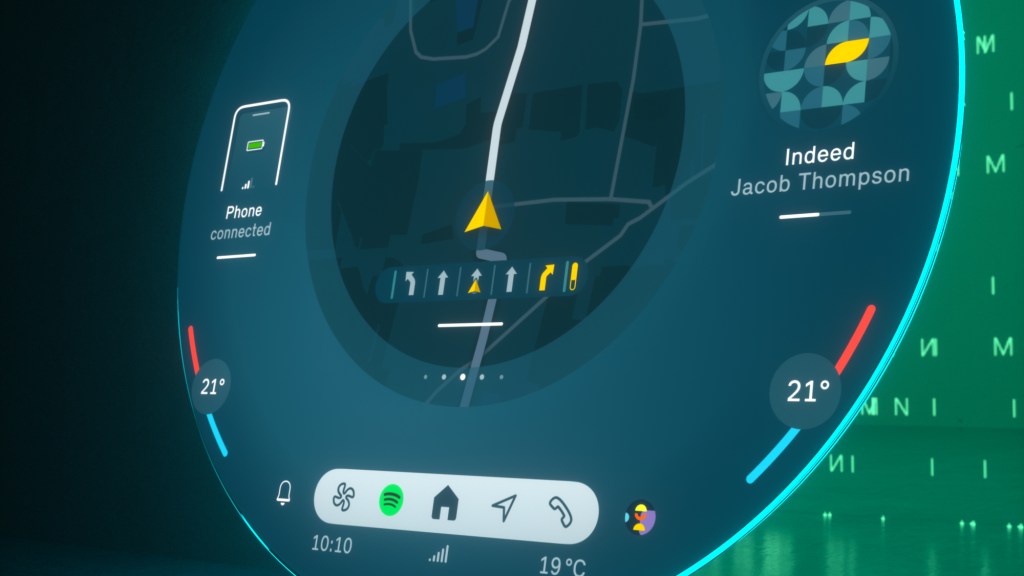 There's also a new Mini Intelligent Personal Assistant, that you can talk to by yelling out "Hey, Mini". It'll work like most other smart assistants, but controls your car. You can use it to set directions, adjust the climate, and more. Included in the software is a new cloud-based navigation that considers traffic, and EV charging while planning routes. Alongside this, you can access Mini's AirConsole gaming, plus music and video streaming. Plus, the new Mini's keys are going digital, so you can add them to your phone with features like Apple CarKey.
When can you get behind this next-gen infotainment system? Mini's new range of cars are expected to arrive later this year, across mutliple models.