Minecraft: Story Mode episodic series builds fiction from the creation sensation
Finally detailed at Minecon, the series sees Mojang teaming up with Telltale Games for a new adventure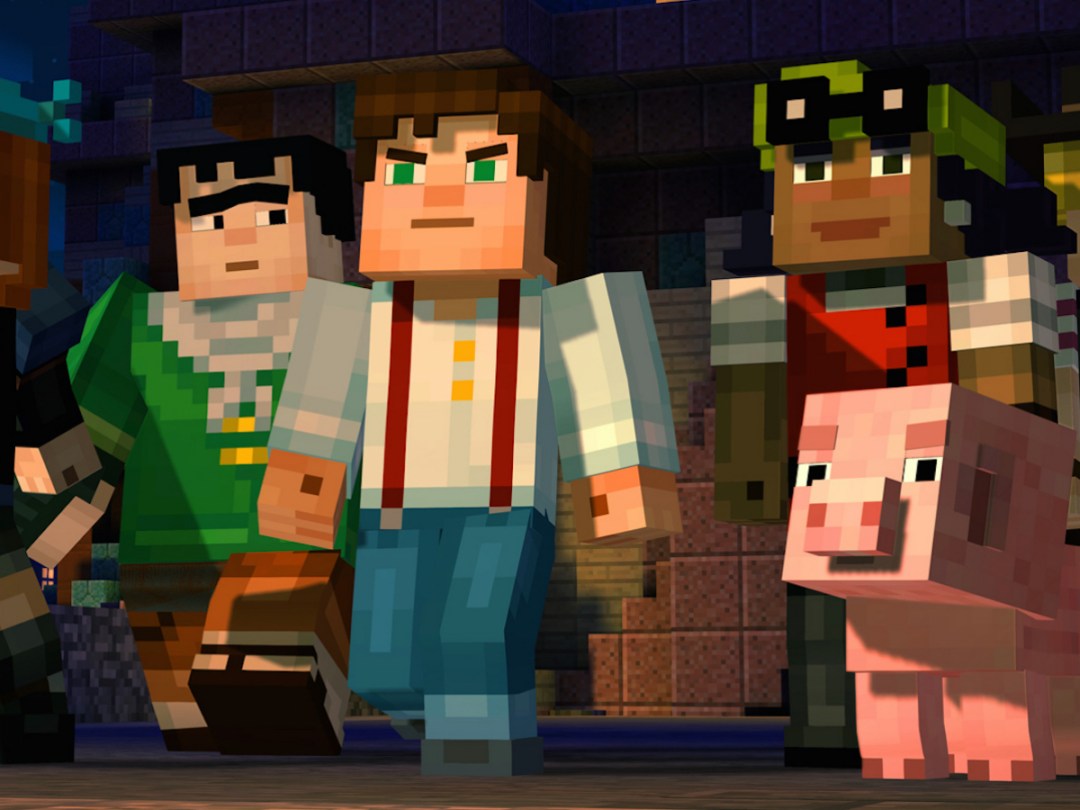 Telltale Games has developed compelling episodic gaming experiences based on The Walking Dead, Game of Thrones, and Fables, and soon it will attempt to do the same with… Minecraft? Yes, indeed.
First announced in December, Minecraft: Story Mode sees Telltale teaming up with Minecraft creator Mojang to create a narrative experience in a world purposefully designed to be enjoyed without one. The first trailer and details were finally unveiled this weekend at the Minecon convention in London.
Minecraft: Story Mode looks to build a Lego Movie-esque quest from the wildly popular creation game. The adventure follows Jesse (voiced by comedian Patton Oswalt) and his friends as they seek out the legendary heroes of the Order of the Stone, who they hope can save their world. Additional voice actors include Brian Posehn, Ashley Johnson, Martha Plimpton, Corey Feldman, and Paul Reubens, among others.
"The interactive storytellers at Telltale are giving players the chance to explore their own unique interpretation of the Minecraft universe," said Owen Hill, Mojang's chief word officer. "They've crafted a story that follows the logic of Minecraft, but still manages to feel original. It's actually pretty funny too. And the pig is adorable."
Based on the press release, Minecraft: Story Mode sounds like it will follow the template of previous Telltale efforts, with a narrative-driven adventure that lets you make important choices that carry on through later episodes. Granted, the stakes don't seem quite as high as in something like The Walking Dead, but even Telltale's offbeat Tales from the Borderlands is pretty great.
The series is set to debut later this year on PC/Mac, PlayStation 4, Xbox One, PS3, Xbox 360, iOS, and Android, and it's a standalone release, so you won't need the original Minecraft to run it. However, Mojang announced last week that more than 70 million copies of the game have been sold across platforms (including 20 million on PC/Mac), so it's not like that would have been much of an impediment.