Microsoft shocks the world with the transforming Surface Book
And it's twice as fast as a MacBook. Game on.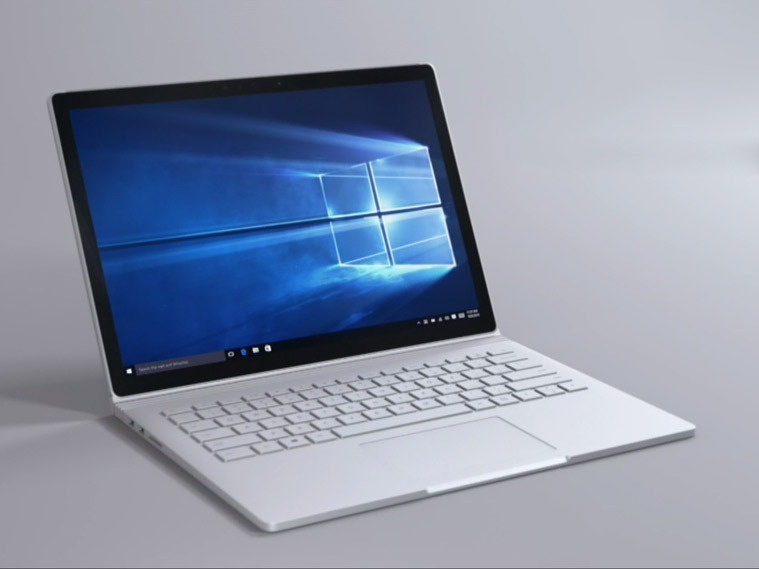 Microsoft had one hell of an impressive Windows 10 Devices event, showing off its new Lumia 950 range, the new Band, and the Surface Pro 4. And then it did an Apple, pulling out a surprising 'one more thing' at the end.
That 'thing' is the Microsoft Surface Book. It's the company's first ever laptop, and it makes every other Windows laptop since the dawn of time, look downright average.
Where to begin? We suppose its transforming ability would be a good start. Thanks to a clever articulating hinge, the Surface Book's screen can be released and flipped over, turning it into a tablet, albeit a bulky one.
But that's okay, because the entire screen itself can also detach and work independently of the keyboard, which, coupled with the Pen, essentially turns it into a Surface Pro.
The keyboard unit itself has a glass trackpad with five multi-touch points, while the keys are backlit for low light tapping.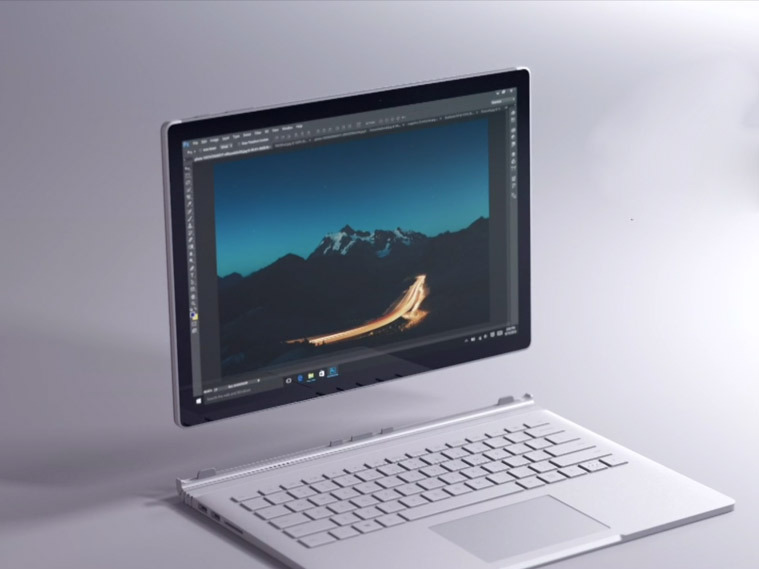 The Surface Book itself isn't messing around when it comes to power either. It houses a brand new 6 Gen Intel i5 or i7 processor, along with a dedicate Nvidia GPU. Once the screen is docked in laptop mode, all that power is ready for the taking, and it can be specced up to 1TB of storage and 16GB of RAM too.
According to Microsoft, the Surface Book is twice as powerful as the MacBoook Pro, which is a bold, impressive claim.
We'd love to know which models were compared, but either way, its internals should be more than enough for running standard apps, while the dedicated GPU should do a decent job of rendering video and churning through decent visuals in games.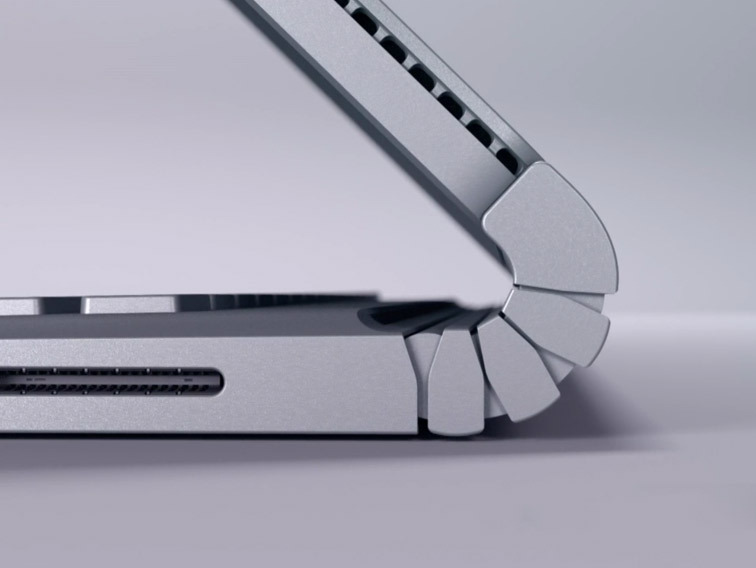 The 13.5in screen hosts six million pixels, throwing out 267ppi, and despite all that power, we're promised a 12-hour battery life.
All of that is crammed into a chassis that/s just 7.7mm-thin, and weighs in at 725g. It all comes at a price though, starting from a hefty US$1500.
There's no word on UK pricing or a release date as of yet, but it will hit US shelves on 26 October.
Stay tuned for our full in-depth review.