Meet the Bebop, Parrot's Oculus Rift-compatible drone
UPDATED with more details! With real-time VR viewing and a two-kilometre range, the Bebop is by far the smartest AR.Drone yet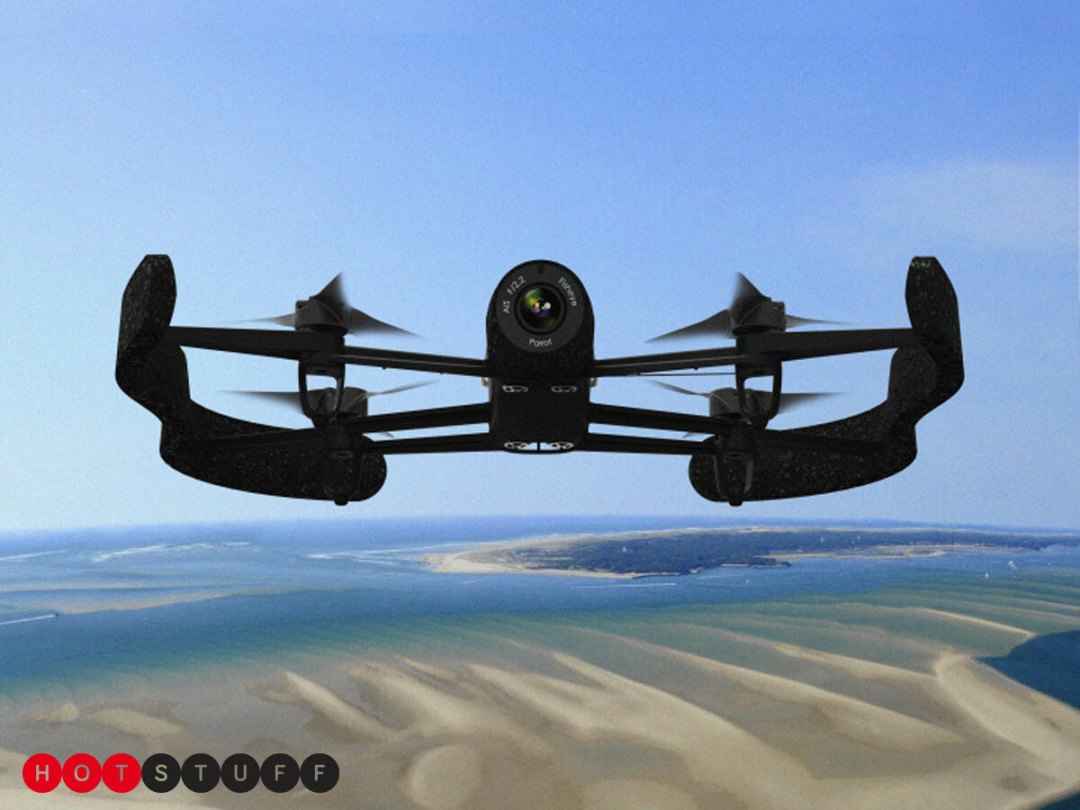 Another Parrot AR Drone?
Correct, the Bebop is technically the AR.Drone 3.0 – and also the company's smartest flyer yet.
How come?
Well, for starters it boasts a two-kilometre control range. Previous AR.Drones were limited to the distance of regular Wi-Fi, but the Bebop comes with a new "Skycontroller" that boosts the range far, far beyond that. You can still use only your smartphone to control it, if you want, but the Skycontroller has a place for mounting a phone or tablet, giving you the best of both worlds.
And like the DJI Phantom 2 Vision, the Bebop can also fly autonomously. It tracks its location via GPS, GLONASS and GALILEO, and will return to its take-off position and land automatically if desired.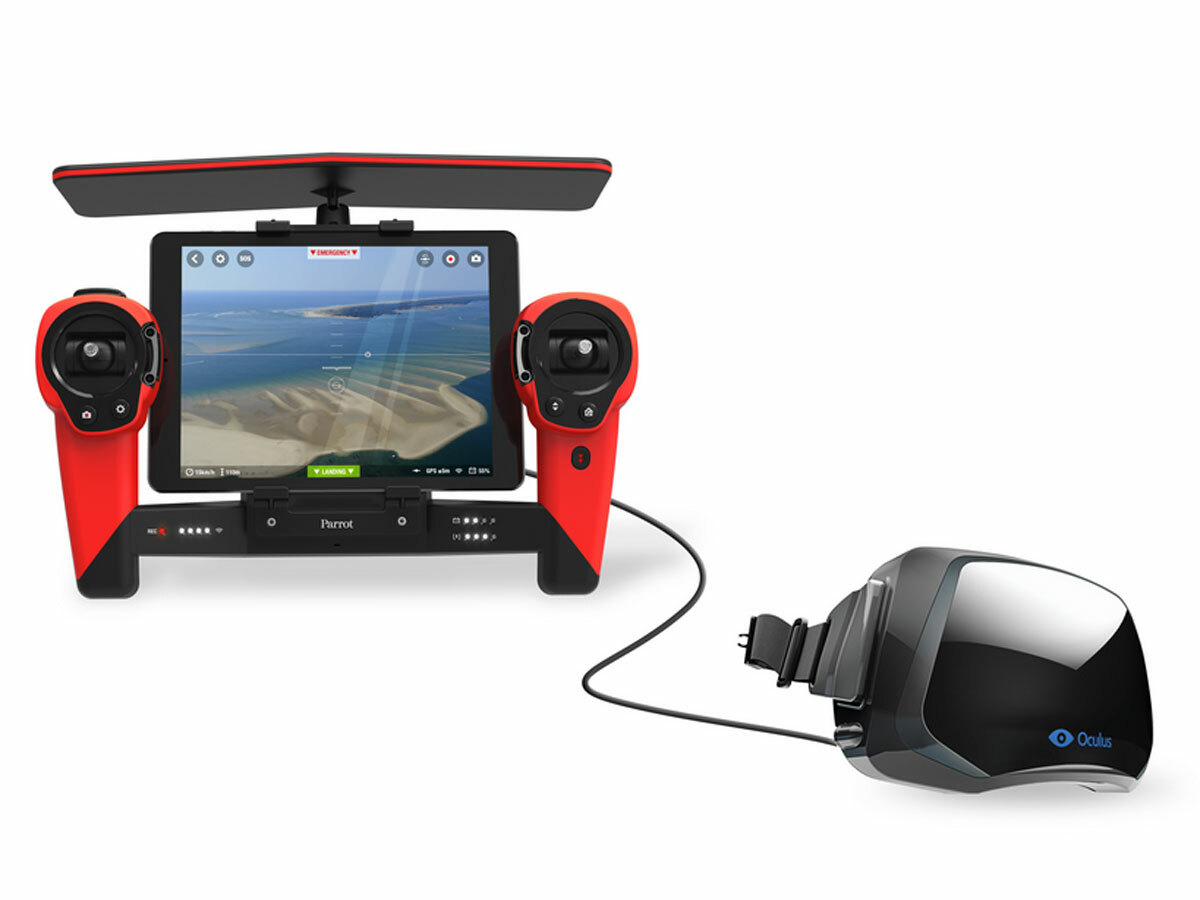 What can I do with the phone or tablet?
You can view through the drone's camera in real-time, naturally. But there's more: the Skycontroller can also be rigged up to an Oculus Rift (or other) VR headset via HDMI, allowing the wearer of said headset to essentially "become" the drone by viewing in first-person through the camera. You can even control the camera angle by leaning your head. Sadly, the view won't be in real 3D, because you'd need two cameras for that.
Now that sounds a bit special. Tell me more about the camera
It's a new one for Parrot, a 14MP fisheye camera with an 180-degree field of view. It can capture HD video and stills (saving them onto 8GB of flash memory), of course, and allows for the real-time viewing we've already mentioned, but the most intriguing thing about it is Parrot's innovative form of stabilisation tech.
Lightweight quadcopters like this are easily buffeted by wind, but Parrot's camera helps to create a more stable image by using only a part of its huge field of view, along with some clever software. So the angle of view remains steady even if the Bebop is wobbling about. It sounds too good to be true, so we'll be looking into this carefully when we test it.
How's the flight time?
Not as good as the DJI Phantom 2 Vision's 25-odd minutes. Parrot says the Bebop can remain airborne for about 12 minutes on a battery charge.
When's it out – and how much will it cost?
The Bebop is due for release in the fourth quarter of 2014, and while the price to yet to be confirmed you can expect to pay quite a bit more than the £300 or so you'd pay for the AR Drone 2.0.
[Parrot via Techcrunch]